Twilight has seen a major resurgence in the past few years, with a TV reboot reportedly being in the works. The foundation of vampire romances is the brilliant characters who bring Forks to life with their rich backstories and motivations. Stephanie Meyer's dark and alluring universe had vampires, werewolves, and humans alike, with some characters outshining others in the huge ensemble she imagined.
The Cullen family by itself was engrossing in its origins, while villains like James added just the right antagonistic element to Edward and Bella's star-crossed romance. These Twilight characters were well-loved by audiences because of their relatability and masterful characterization.
RELATED: 10 Perks of Watching Twilight Today
10
Charlie Swan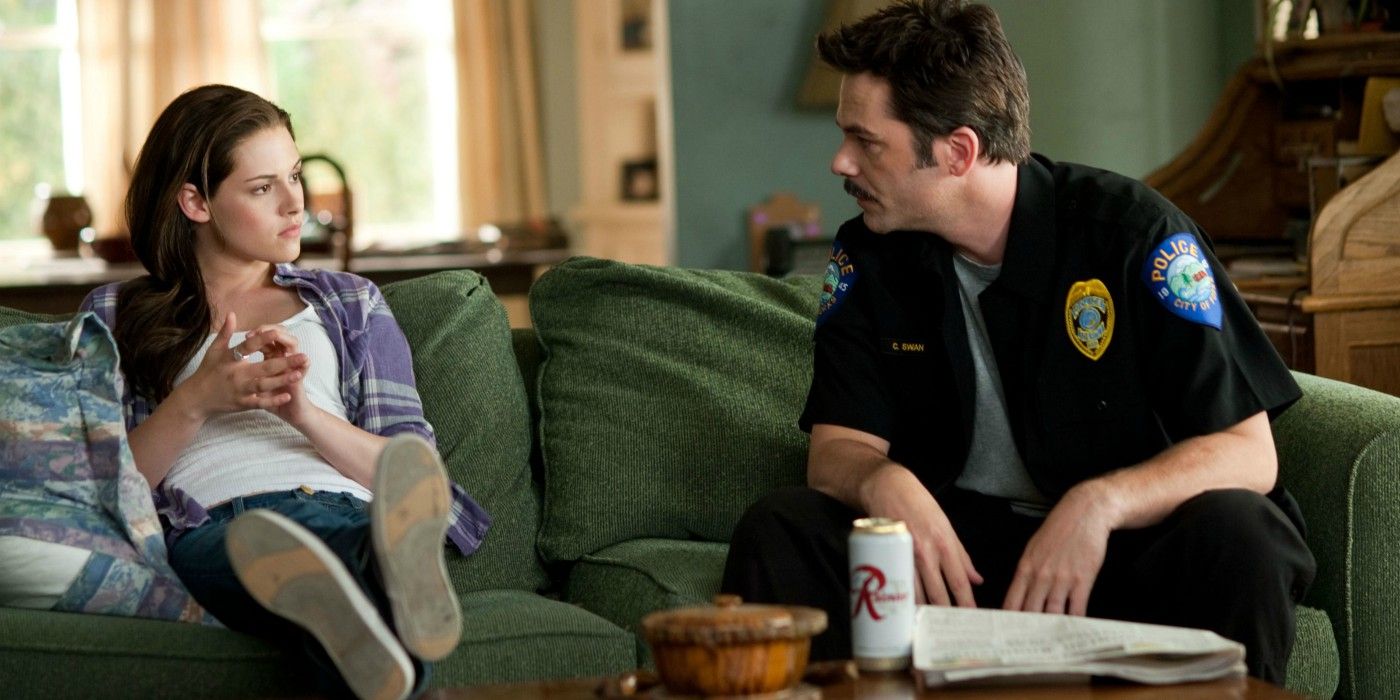 Charlie Swan was easily one of the best movie dads ever, with how supportive he was of his daughter without being stifling. Charlie tried his best to make Bella settle in at Forks despite her obvious dislike for the town, even if it took him out of his comfort zone. Not once did he lose his patience, even though Bella could be difficult, especially when she deliberately broke his heart, so she could get out of Forks to escape James.
The real evidence of his great parenting was how he managed to stay calm and composed when Jacob introduced him to the supernatural world. He accepted the newly vampiric Bella, as well as her growing daughter, with grace, staying steadfast by Bella's side all along. He was a fantastic parental figure to have in the series.
9
Carlisle Cullen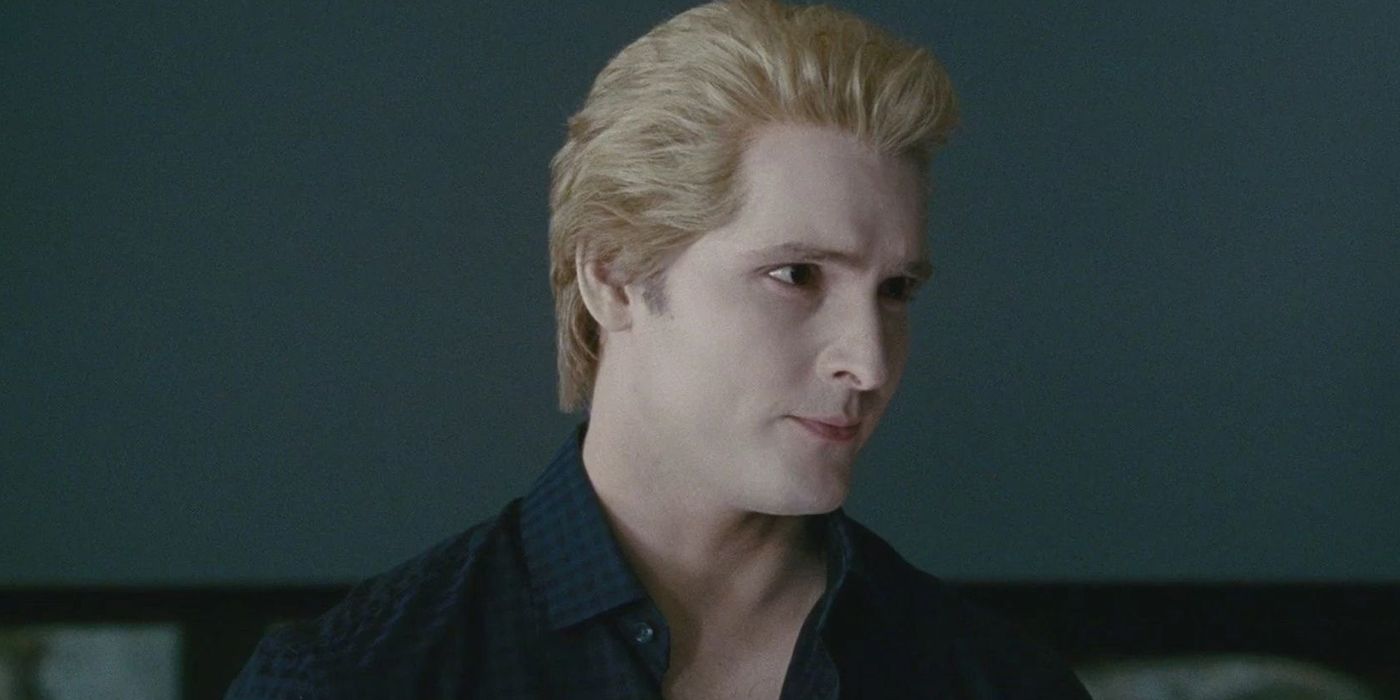 The patriarchal figure of the Cullen family, too, was an excellent guide and mentor to Edward and his family. Nearly 400 years old, Carlisle had lived an extraordinary life. He had the choice to live the traditional lifestyle of killing and swarthiness that vampires led, but Carlisle chose to work hard and become a better soul.
He developed and introduced "vegetarianism" in vampires, meaning they could survive on animal blood. Despite spending time with the Volturi (who were notably cruel), Carlisle held on to his morals, dedicating his life to healing humans by becoming a doctor. Carlisle also saved the lives of Esme, Rosalie, Emmett, and Edward, introducing them to a better life.
RELATED:10 Romance Love Interests Who Were Actually Kind Of Creepy
8
Jessica Stanley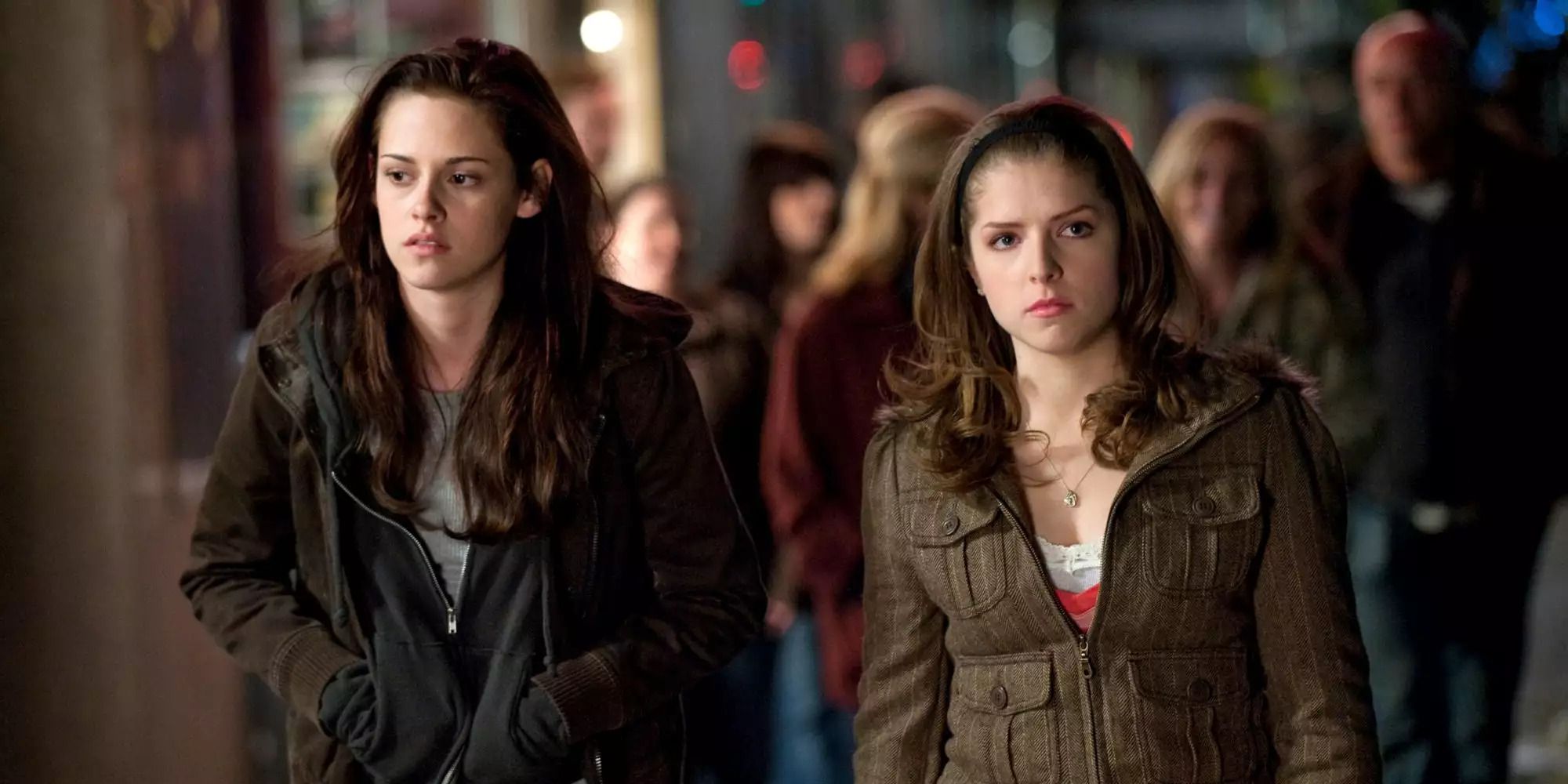 Human characters got less of the limelight in the series, but Jessica was a much-needed normal teenager in the large coterie of Twilight characters. She represented the average American teenager with her petty rivalries, jealousies, and oscillating friendship with Bella. It was incredibly refreshing when Jessica pointed out that some of Bella's actions, like taking off with strangers on their bikes, were absolutely absurd.
She was witty and funny, with her largest concern being what to wear for prom. It was a nice contrast to Bella's intensity, even if Jessica could be a little mean-spirited sometimes. It injected some realism into the high school parts of the movie.
7
Alice Cullen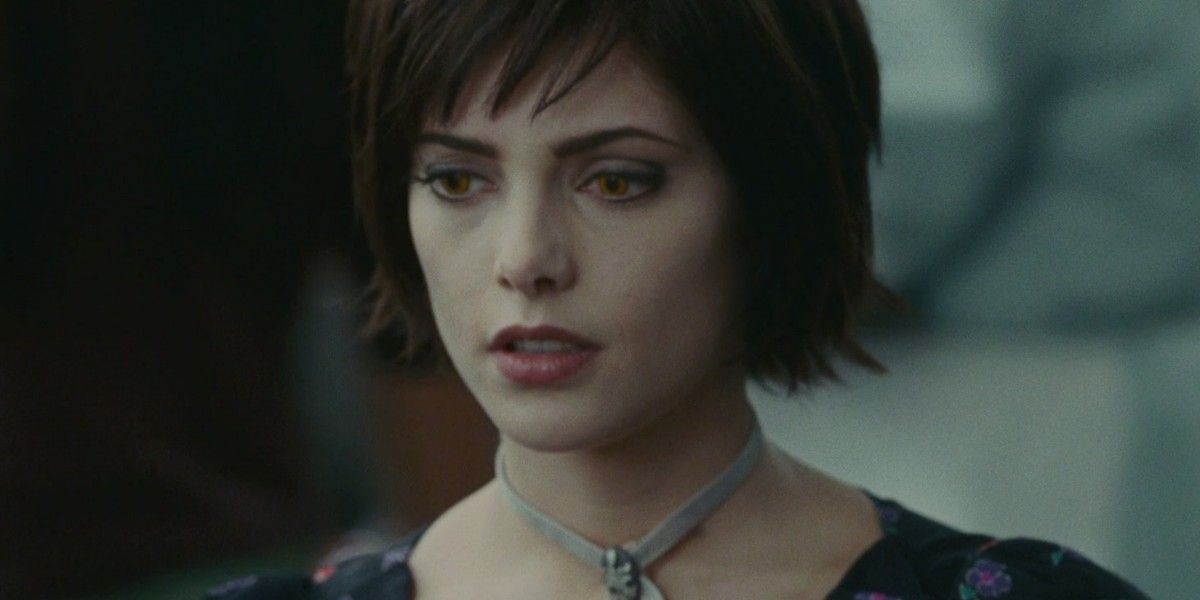 Alice Cullen has always been a fan favorite, with her elfin stature, sparkly demeanor, and mind-boggling vampiric powers. Twilight book readers would know that she had difficult beginnings: her father murdered her mother and had Alice institutionalized for the premonitions she had as a human. These intensified and became her ability to see the future when she turned into a vampire.
From the Cullens, Alice was the most warm and welcoming to Bella, becoming her best friend as she had predicted she would. She was pivotal in Edward taking the leap and actually seeing Bella, as she encouraged him since the start when no one did. Alice's contributions to the family were great, especially when she effectively saved Renesmee's life with her search for Nahuel.
6
James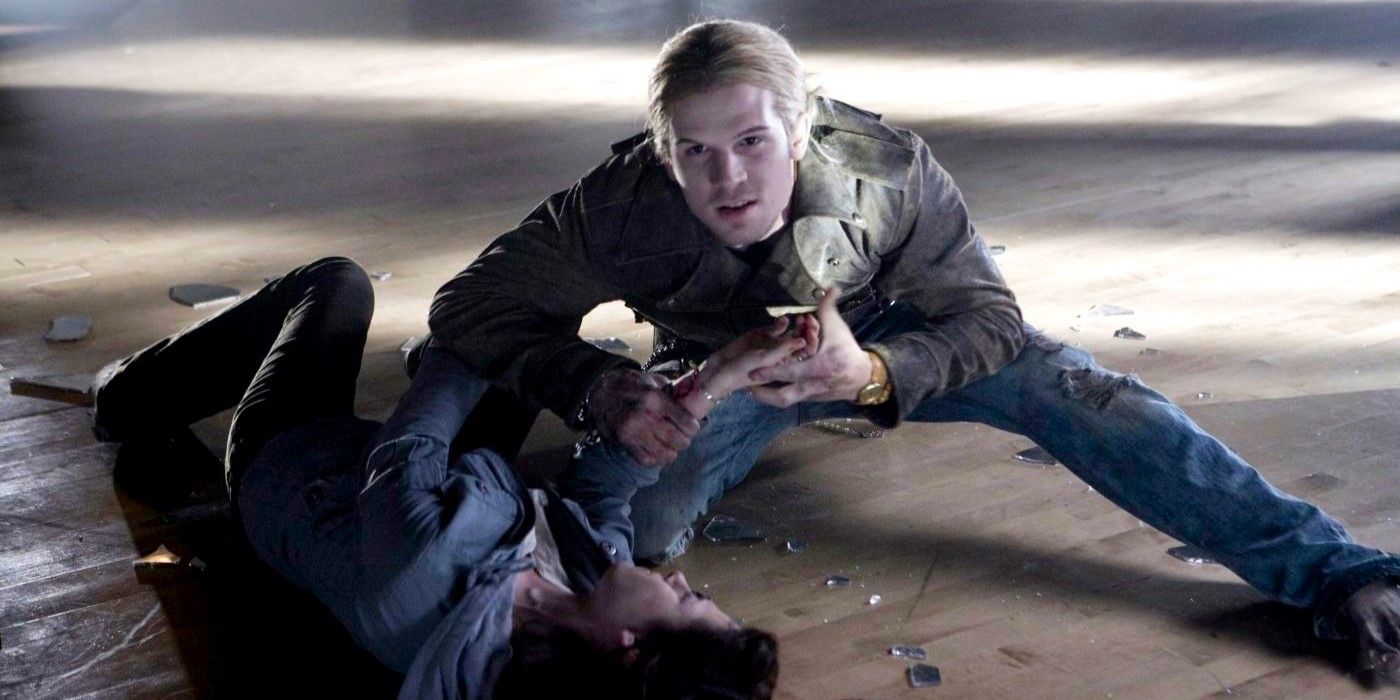 The first fantasy villain of Twilight was its best. As a nomadic vampire, James was absolutely lethal. He hunted and tracked with surprising acuity, and his history with the Cullens went all the way back to Alice. When she was a human in the asylum, James hunted Alice down, but she was turned before he could reach her and murder her. Finding Bella meant that he could get revenge for a centuries-old grudge.
James was not the kind of villain who could be reasoned with. He was pure evil and placed no value on human life, toying with them in his little games. He upped the stakes in the story greatly, even if he only existed in the first installment.
RELATED: 10 Great Teen Movies That Redefined The Genre
5
Rosalie Hale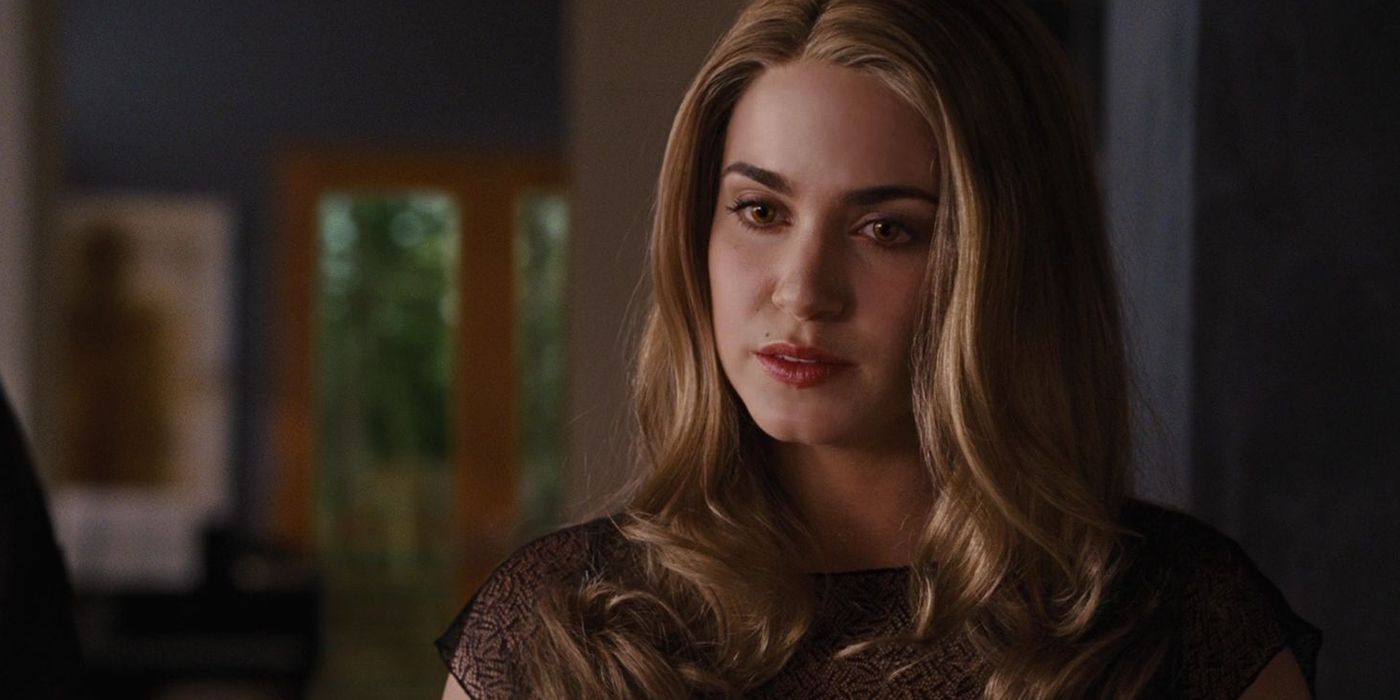 Rosalie's story conveyed the tragedies women have to face all their lives, even in their undead existence. On the surface, she was beautiful and vain, but beneath the exterior lay suffering and grief of immense amounts. In her human life, Rosalie had been assaulted and left for the dead by her fiancé, only to be found on the verge of death by Carlisle.
She was the only one who understood the downsides of being a vampire and made her opinions clear about it. While becoming supernatural afforded her revenge against her perpetrators, Rosalie could not have children because of it. There was a lot of depth to her if one looked closely.
4
Leah Clearwater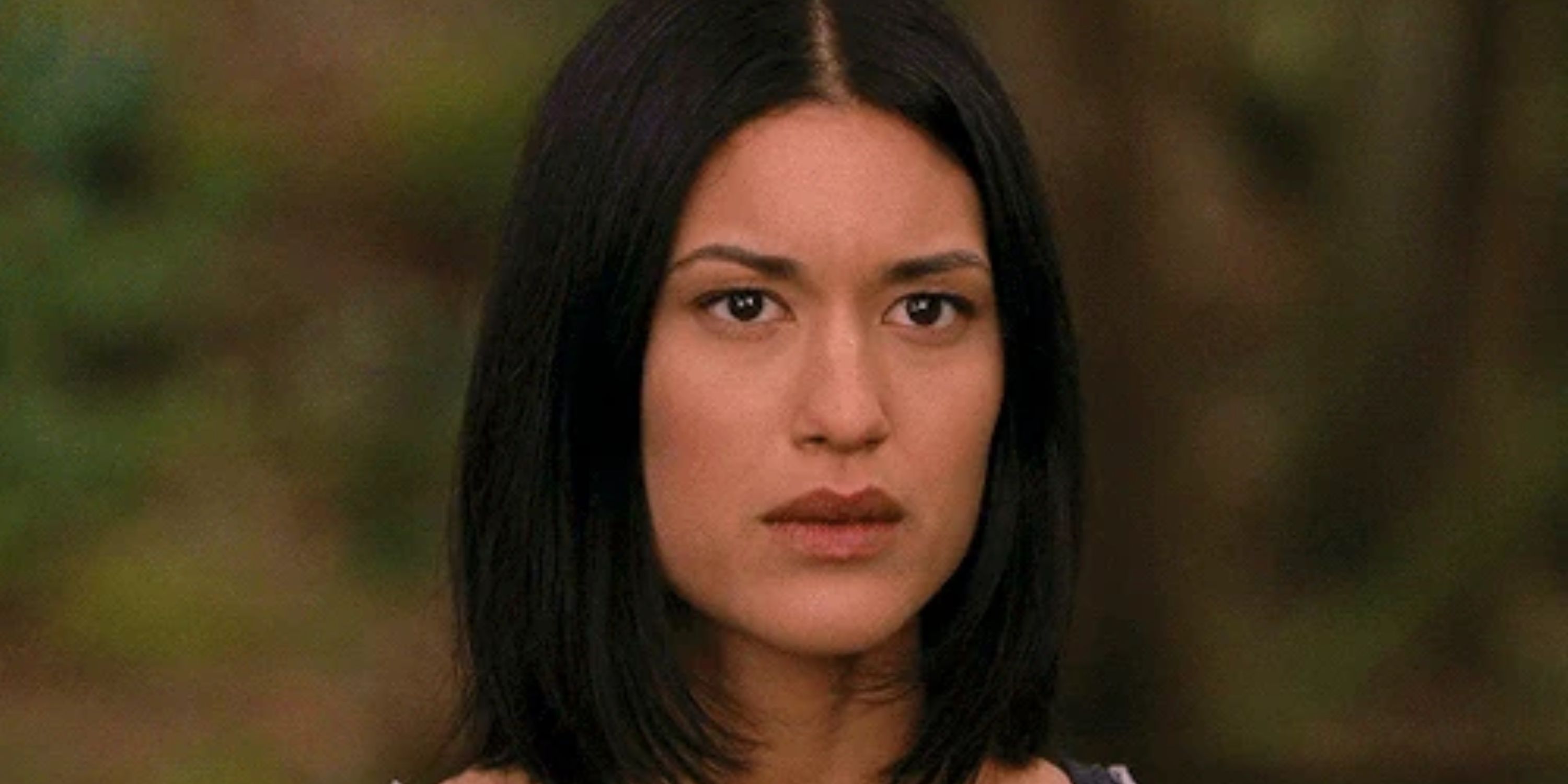 The only female werewolf in the Quileutes, Leah Clearwater, was an outlier. She was a conflicted character who had her entire life upended by the supernatural in multiple ways. Leah and Sam had been in love, but when Sam imprinted on Emily, he had no choice but to leave Leah.
Things got worse when the werewolf gene activated in Leah, which had never happened before in Quileute history. She was the first of her kind, which made her existence quite lonely. Being part of Sam's pack didn't help because she could feel and hear his thoughts, as well as his attraction to Emily.
3
Jacob Black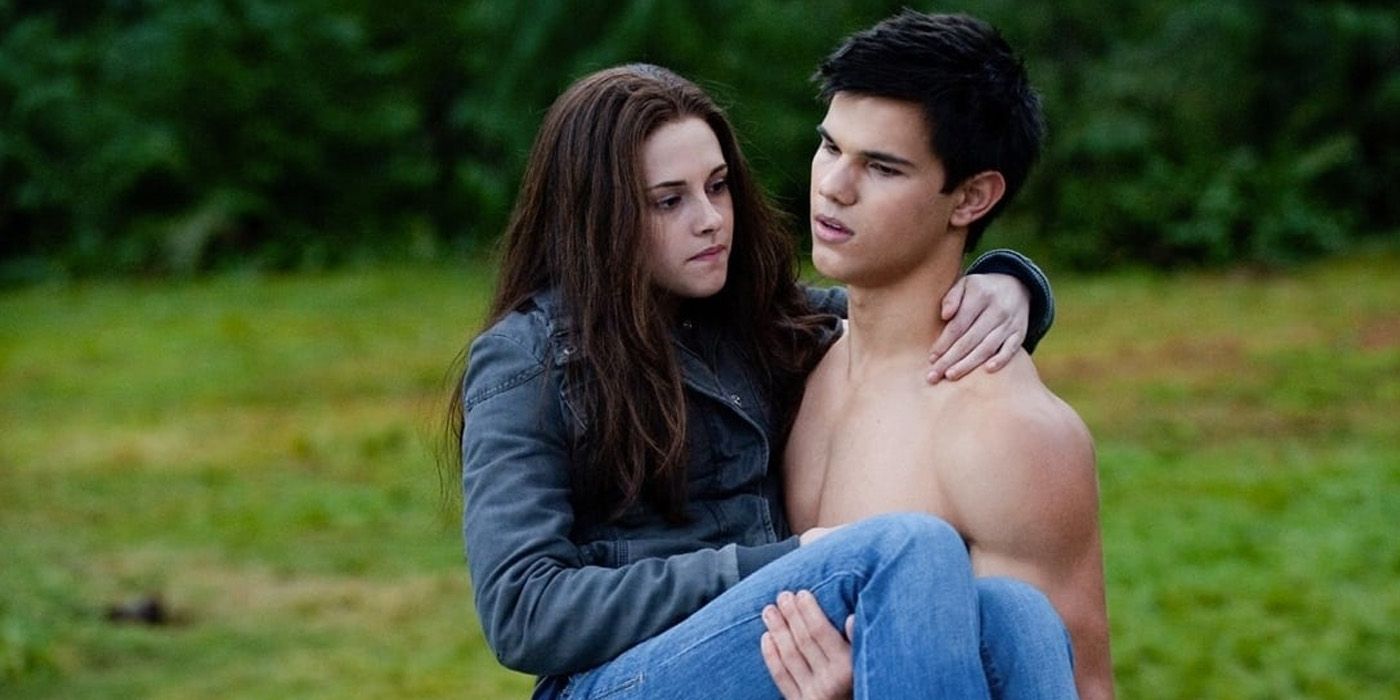 One-third of the infamous love triangle, Jacob proved to be the perfect foil to Edward. He was the very opposite of everything that Edward was: warm, human, and less of a danger to Bella than the vampire was. Jacob brought light to Bella's life during her lowest point in New Moon, sticking around to be a friend even when Edward returned.
He truly Bella, and his love for her enabled him to break free from Sam's pack and claim his own spot as Alpha. He made some great decisions (as well as some poor ones) along the way, and informing Charlie of the existence of supernatural beings was one of them.
RELATED: 10 Best TV Villain Redemption Arcs
2
Bella Swan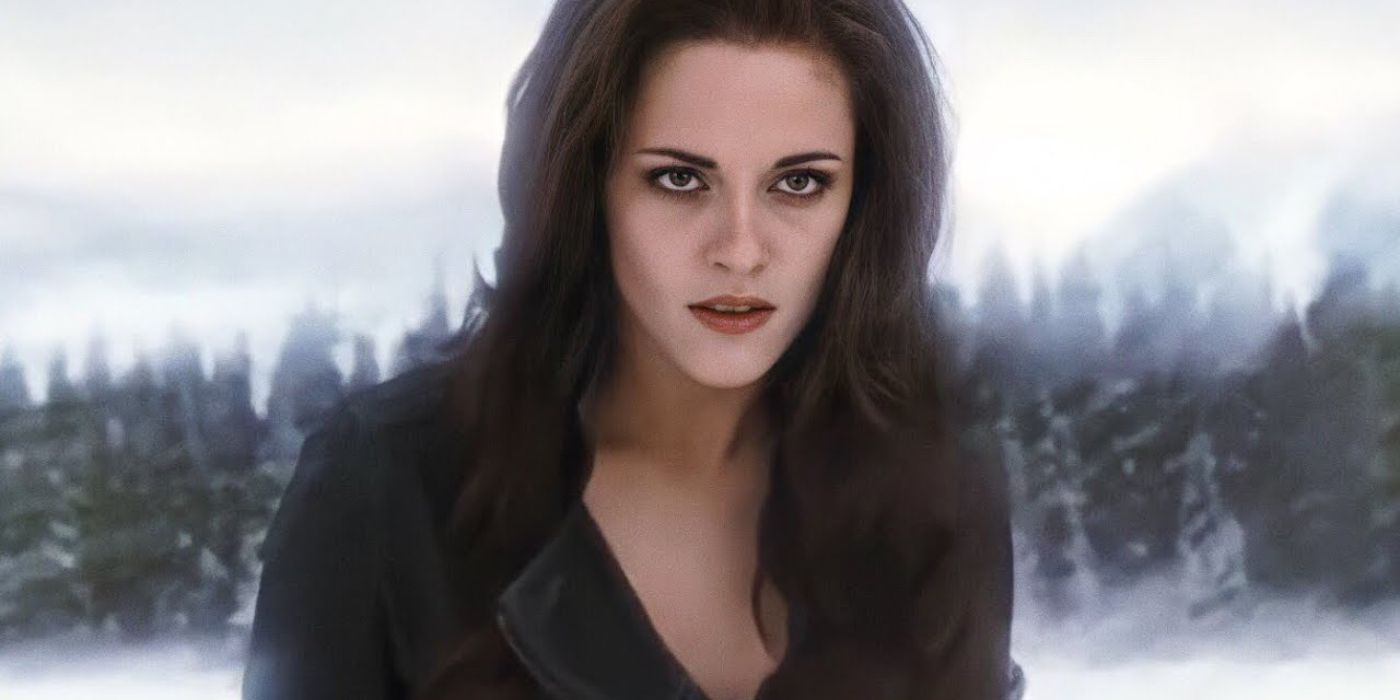 Bella is one of the most misunderstood young adult heroines of all time. Her arc began with an uncomfortable change in her life with the move to Forks, followed by a magical change in her life. Bella was extremely mature for her age and ready to sacrifice her own happiness for her mother's joy. Even when she faced Edward's reality, she did so calmly and surely.
Painting Bella as just a lovesick teen would be unfair — she had many layers, and being in love with a vampire and werewolf was just one of them. She was a compelling protagonist living out the pure fantasy that teens wanted to be in themselves, and becoming a vampire only enhanced her best qualities.
1
Edward Cullen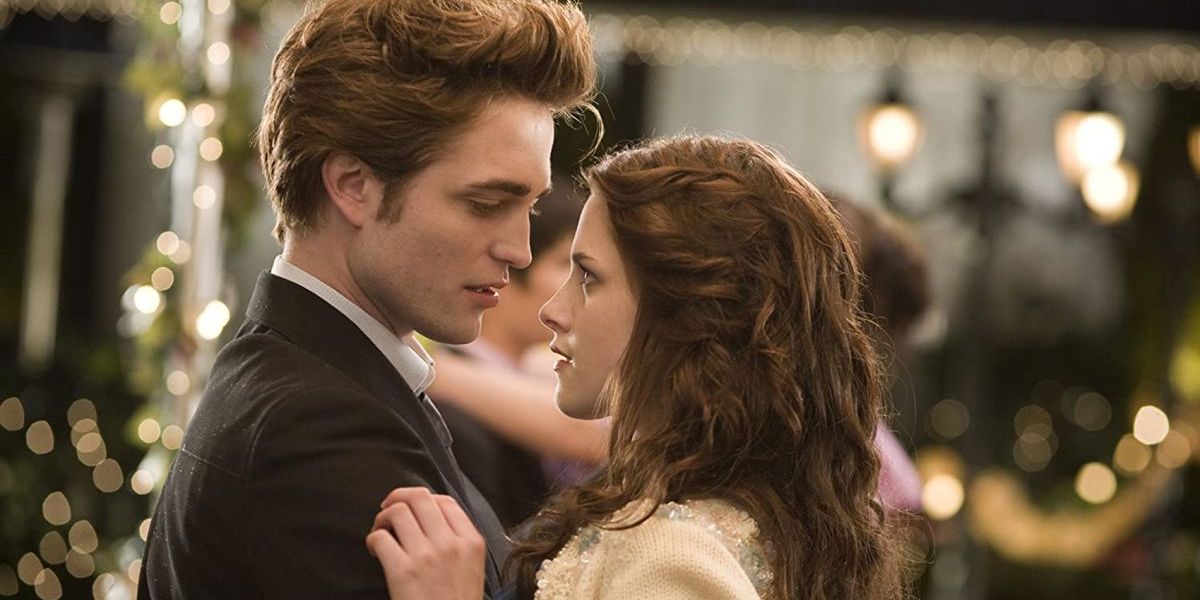 This charismatic hero was the quintessential brooding romantic interest, but he did it well. Fans loved to see that Edward, who usually fell for no one, felt so deeply for a human girl that he would go to any lengths to protect her. With his mind-reading abilities, love for music and the arts, and commitment to his family, he was well-rounded as a character and a love interest.
Edward could make difficult decisions, and leaving Bella for her own good was one of them. He could also be very wise, staying calm and grounded even when it was plain that Bella might have affection for Jacob. Edward also had a spotty past, where he acted as a vigilante in his fledgling days as a vampire.
on bbc news
on hindi news
on the news today
on channel 7 news
ôrf news
campo grande news ônibus
ôpera news
campo grande news greve de ônibus
l1 news horário dos ônibus
l1 news ônibus
lago azul news ônibus
news österreich
news österreich heute
news österreich aktuell
news öffentlicher dienst
news österreich corona
news öl
news österreich orf
news ö3
news österreich heute aktuell
news österreich sport
ö24 news
ölpreis news
öbb news
ösv news
österreich news krone
övp news
özil news
öffentlicher dienst news 2023
österreich promi news