Jordan Peele is a filmmaker known for his unique blend of horror and comedy, and his movies have captivated audiences with their thrilling stories and complex characters. His directorial debut in Get Out got nominated for the Academy Awards that same year for Best Original Screenplay and Best Director, taking the statuette home for the former. Also present in TV, he wrote and starred in comedy shows just as Key and Peele and produced drama/horror shows such as Lovecraft Country.
If you look at Peele's movies beyond the surface level, it's not uncommon to find many hidden meanings and references that add layers of depth to his work. From the license plate on a car to a reference related to Kubrick's filmography, there are hidden easter eggs that reward attentive viewers, nod to popular culture, and comment on social issues. Let's discuss some of those messages you may have missed while watching Jordan Peele's features.
Updated August 27th, 2023, by Federico Furzan: This article has been updated with additional content to keep the discussion fresh and relevant with even more information and new entries.
15
Hands Across America
Us (2019)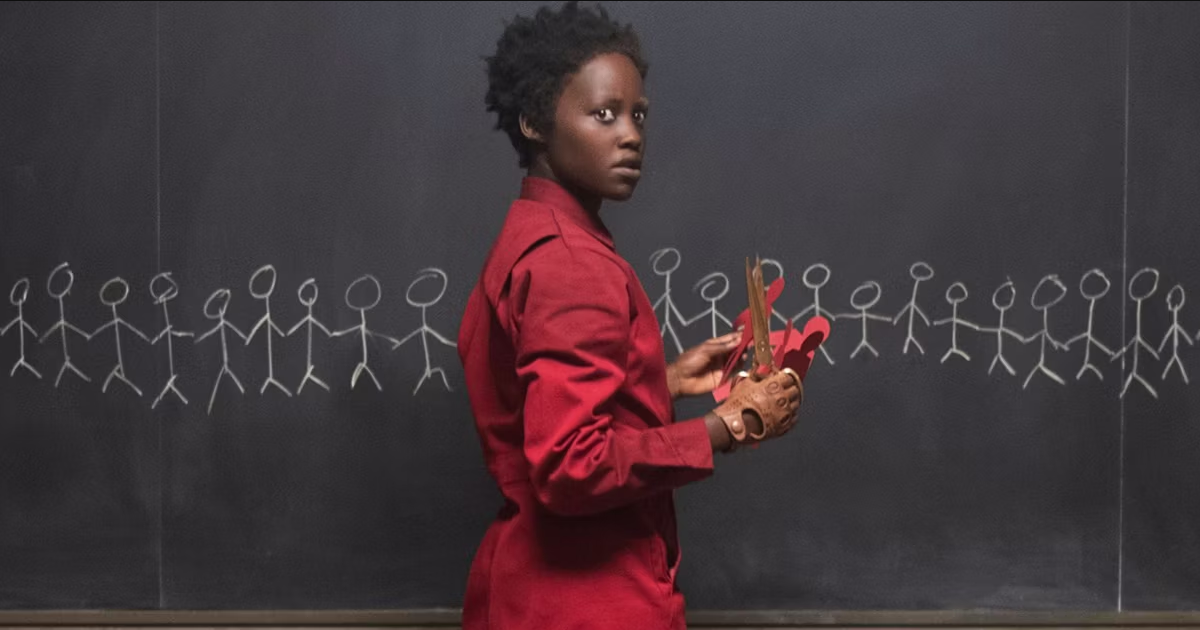 Us, Jordan Peele's second movie, opens with a vintage television displaying a commercial made in the 80s. Adelaide also wears a shirt where you can see 'Hands Across America 1986'. And the movie's final scene is a large human chain of people wearing those red overalls. What does this mean? In 1986, there was a charity event promoted by celebrities to fight poverty, homelessness, and hunger.
Americans were encouraged to hold hands and form a human chain across the country to raise money, with each participant contributing $10 to join the chain. This was followed by the very popular 'We Are the World' song. In the end, $65 million was collected, but the cost of this campaign was so big that only around $15 million went to charity. The connection with the plot seems to be a reference used by the people living below to communicate a culturally relevant event that somehow marked them. Oh yeah, and Adelaide vanished during the '80s.
14
11:11
Us (2019)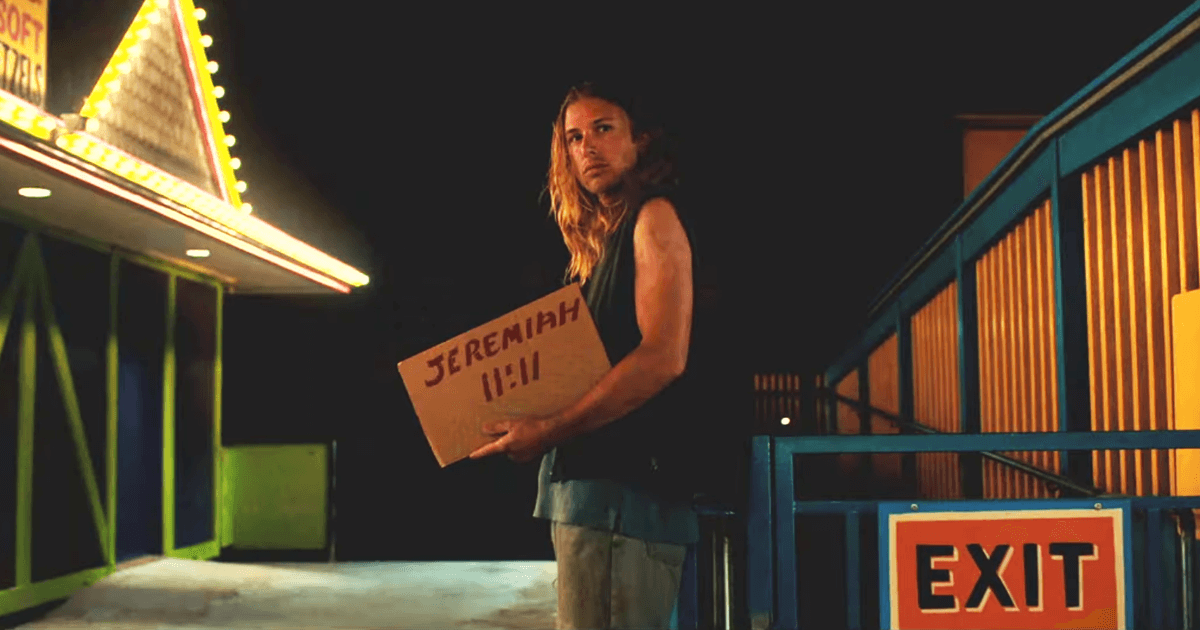 The number 11:11 appears many times throughout Us. There's a scene where a man holds this sign in the amusement park on Santa Cruz beach where it says 'Jeremiah 11:11', and the Bible verse to which it refers is ' Therefore this is what the Lord says: 'I will bring on them a disaster they cannot escape. Although they cry out to me, I will not listen to them.'
Apart from this, when Gabe is watching TV, the baseball narrator says, 'We're tied at 11:11'; The clock in Adelaide's room also reads 11:11. When asked about this, Jordan Peele mentions that the movie is about duality and that everything has a double meaning. This, of course, mirrors the Tethered when they come from the underground to face their doppelgangers on the surface, but also brings the meaning of good and evil to the analysis.
13
Bingo
Get Out (2017)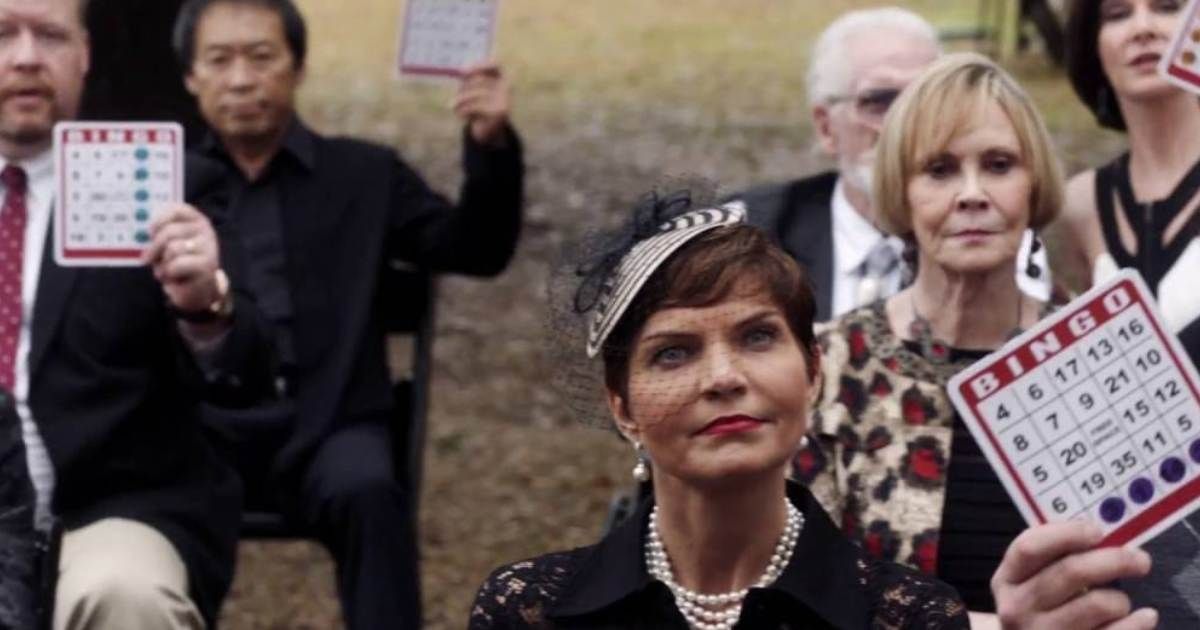 At one point in Get Out, the rich people get together to play Bingo. Peele said that, from a satirical standpoint, he wanted to use the imagery of elements in the white culture that we're not so familiar with, including lacrosse stick and bocce ball.
But if you notice how the bingo game is played and pay attention to the cards they're using, all cards are already stamped – they're all winners from the start. It doesn't follow the typical game steps but mostly mimics a silent auction for Chris' body, which we find only later in the movie. This becomes even more evident when you consider the previous scene, where part of the conversation included people talking to Chris about how strong and athletic black bodies were compared to other races.
12
Opening Song Lyrics
Get Out (2017)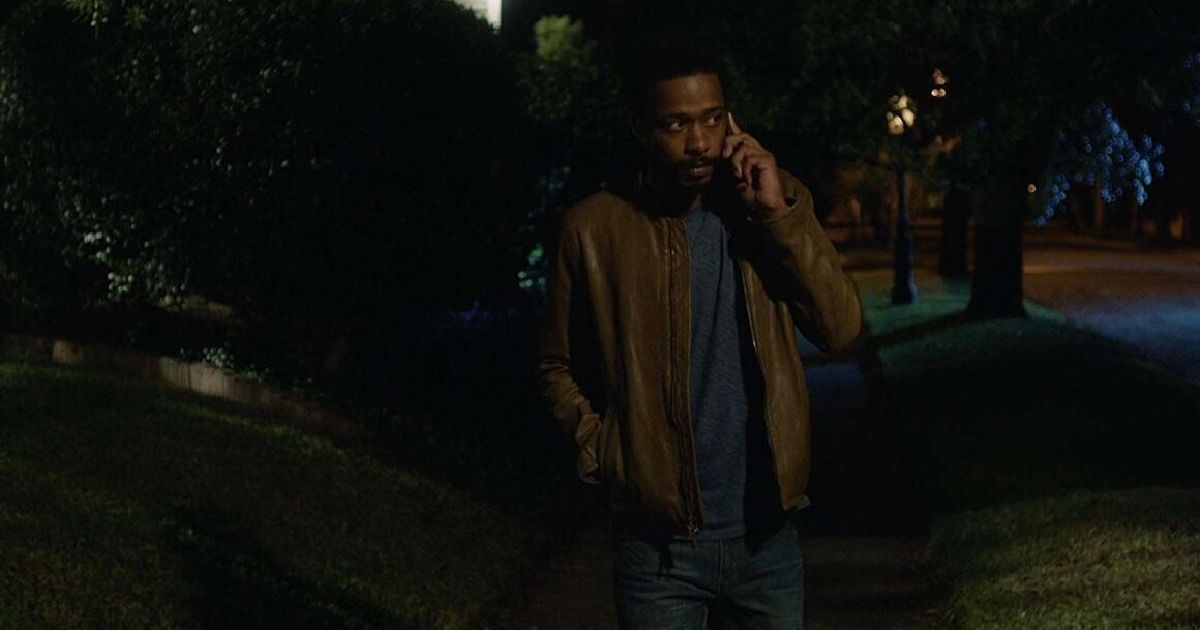 The opening song title for Get Out is "Sikiliza Kwa Wahenga." The song from Michael Abels has a phrase in Swahili, the official language of Tanzania, Kenya, Congo, and Uganda, that translates loosely as, "Brother, listen to the ancestors. Run! You need to run far! (Listen to the truth) Save yourself! Run! Run!"
When asked about the song, the director mentions that the idea was to warn the main character, Chris, from the beginning. Something is coming, and it is bad, so he should get out of there and just run as the song instructed.
11
Room 237
Get Out (2017)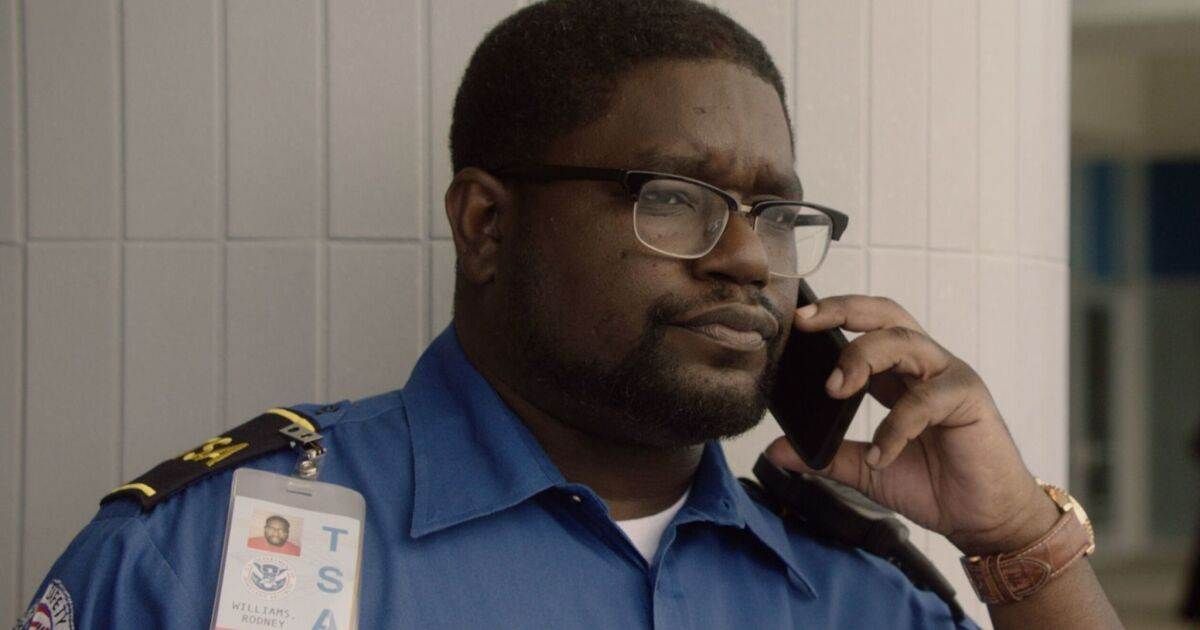 Jordan Peele is a big fan of The Shining. He even wore the same clothes as Jack Torrance to an interview, but that is not the only time he has referenced this classic movie. In Get Out, when Chris' best friend Rod tries to phone him, we hear an announcement for Flight 237 in the background.
As fans of Kubrick's film might know, this is the same number as Room 237 at Overlook Hotel, where Jack Torrance finds a naked old woman in the bathtub. It's a subtle nod that not many people will notice at first, but you will probably get it at the next rewatch of this modern horror classic.
Related: Best Quotes From Jordan Peele's Movies
10
Opening Title Sequence
Nope (2022)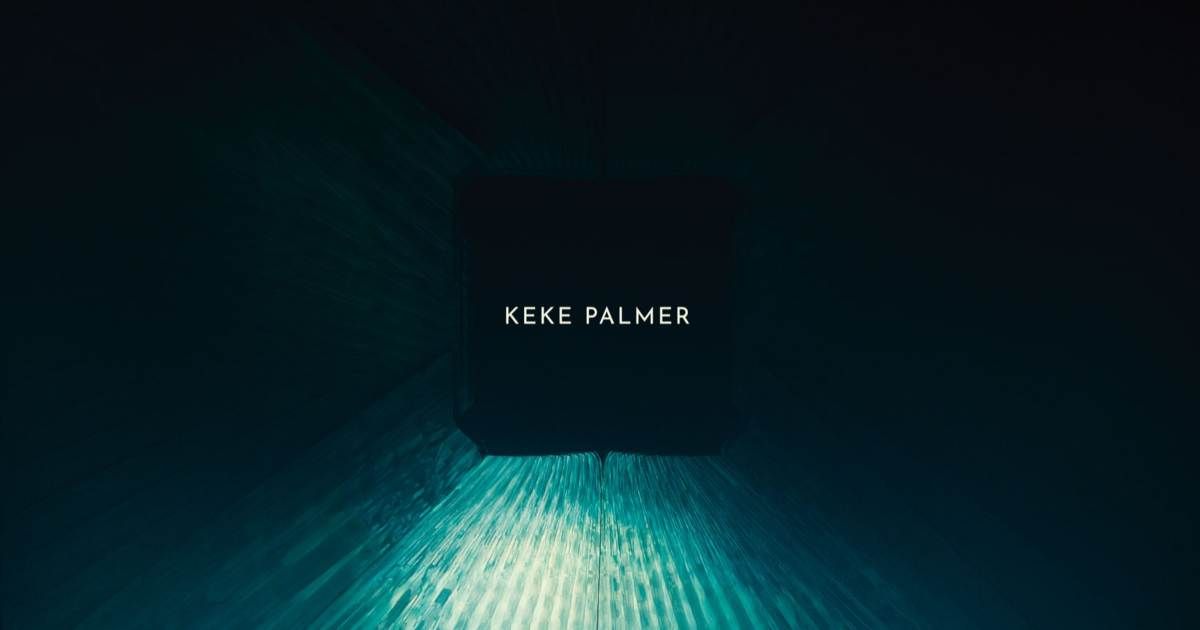 At the beginning of Nope, we're taken to a dark title sequence, the names appearing at the center of a black square-shaped tunnel. Relating to the message of the film and the idea of spectacle, the main monster of the movie – Jean Jacket – was designed to resemble a camera lens.
We can't look away from it, and that can be the cause of our demise. Later, we find out that the title scene took place inside Jean Jacket's mouth, and the sound that appeared to be just the wind is revealed to be something darker than we initially thought.
9
6:13 PM
Nope (2022)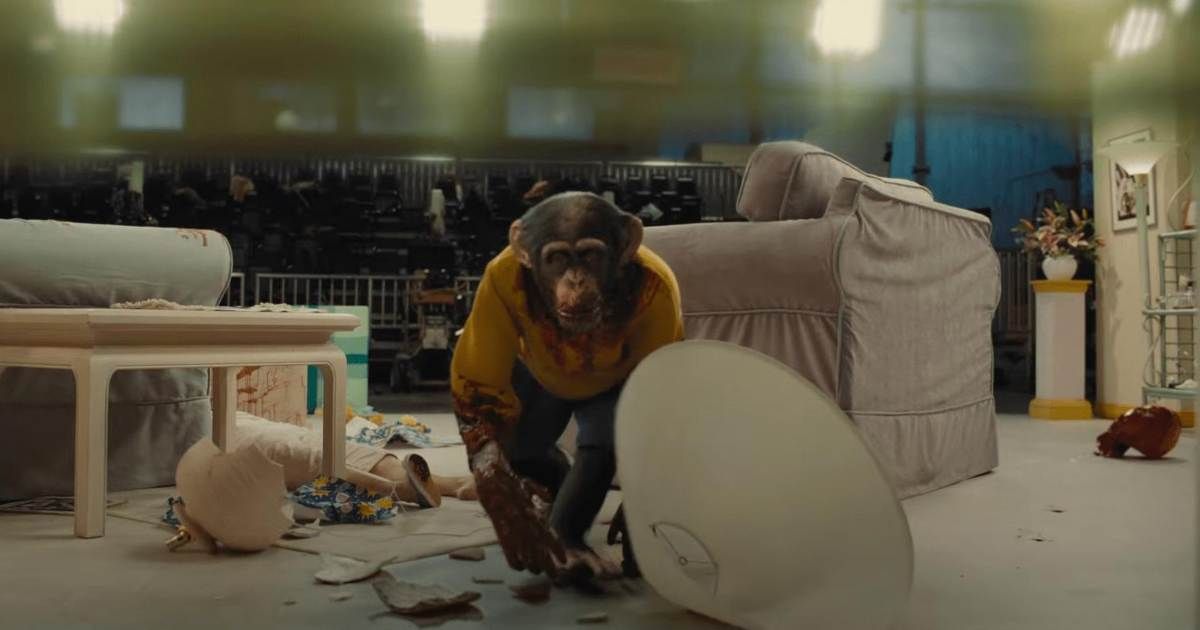 Just like in Us, Nope also carries some repeating numbers throughout the movie. Gordy's attack lasted six minutes and 13 seconds. Jean Jacket appeared every Friday at 6:13 pm, as we could see by the cameras installed by Emerald and Angel outside the house. Going to biblical verses, fans and viewers of the movie have linked this to two passages, Matthew 6:13 and Romans 6:13, which read, respectively: 'And lead us not into temptation, but deliver us from the evil one' and 'Do not offer any part of yourself to sin as an instrument of wickedness, but rather offer yourselves to God as those who have been brought from death'.
Apart from that, linking to the idea of sacrifice, in the movie Jupe intends to sacrifice a horse to Jean Jacket during his show. 613 is also the traditionally cited number of commandments (mitzvot) found in the Torah, which also talk about sacrifice and could be linked to the movie.
8
Author's Shout-Out
Candyman (2021)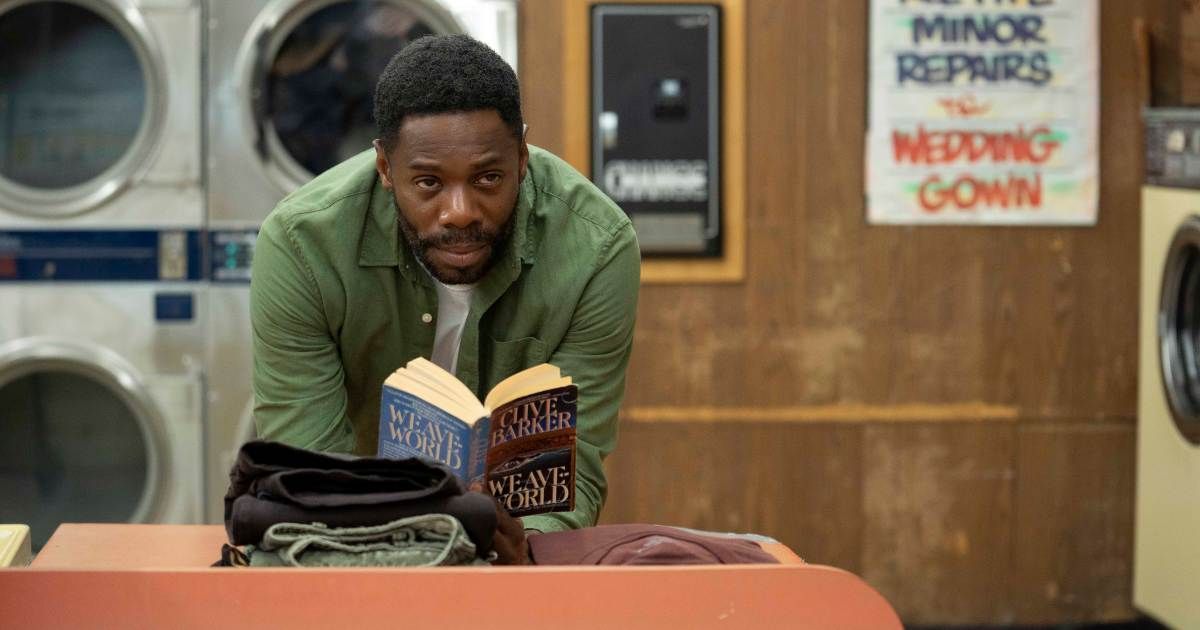 In Candyman (written by Peele), Colman Domingo plays Burke, a character that allows Anthony to get to know their community. In a scene where they are standing at a laundromat, Burke holds a book called Weaveworld. The author's name: is Clive Barker.
This subtle element nods to the author of The Forbidden, a short story that presented the character of Candyman before it made it to the big screen. Weaveworld is an actual book written by Barker and tells the story of two people on a quest to save a magical world hidden in a tapestry, which maybe could relate to Burke's desire in the movie to keep the legend of Candyman alive.
7
Rabbits
Us (2019)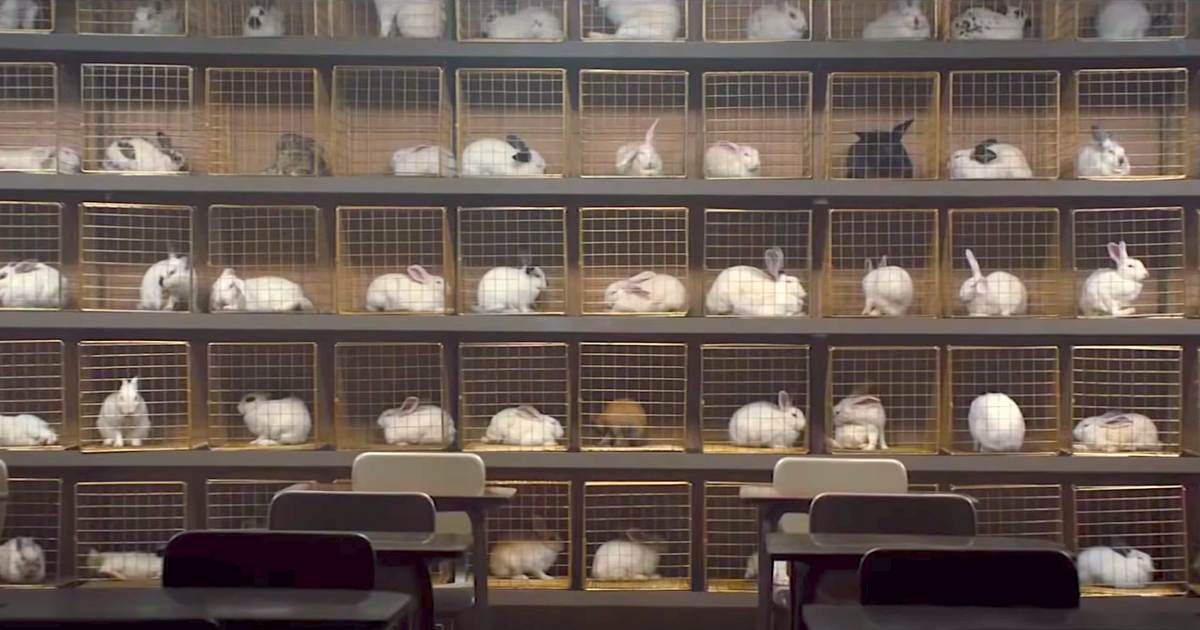 Rabbits are another element scattered throughout Us, starting with the opening credits. In a row of 11 cages, they bring out the meaning of test animals and maybe how the Tethered were treated and kept locked down for years. Also, this is an animal that represents rebirth, and – just as the 11:11 reference noted above – it also represents duality. Once asked about rabbits in an SXSW interview, Peele said that rabbits, although cute on paper, can tell by the look in their eyes that they have the brain of a sociopath; they have no empathy. Just that argument needs a sequel.
Other places during the movie where you can find rabbits are in a shirt that Zora, Adelaide's daughter, wears and a sweatshirt with the word Thỏ (which is a rabbit in Vietnamese). But of course, according to some theories and the rooted meaning in the figure of rabbits, we can also link to a reference to Alice in Wonderland and that we have to 'go down the rabbit hole' to find the place where the Tethered live.
6
Familiar Scissors
Nope (2022)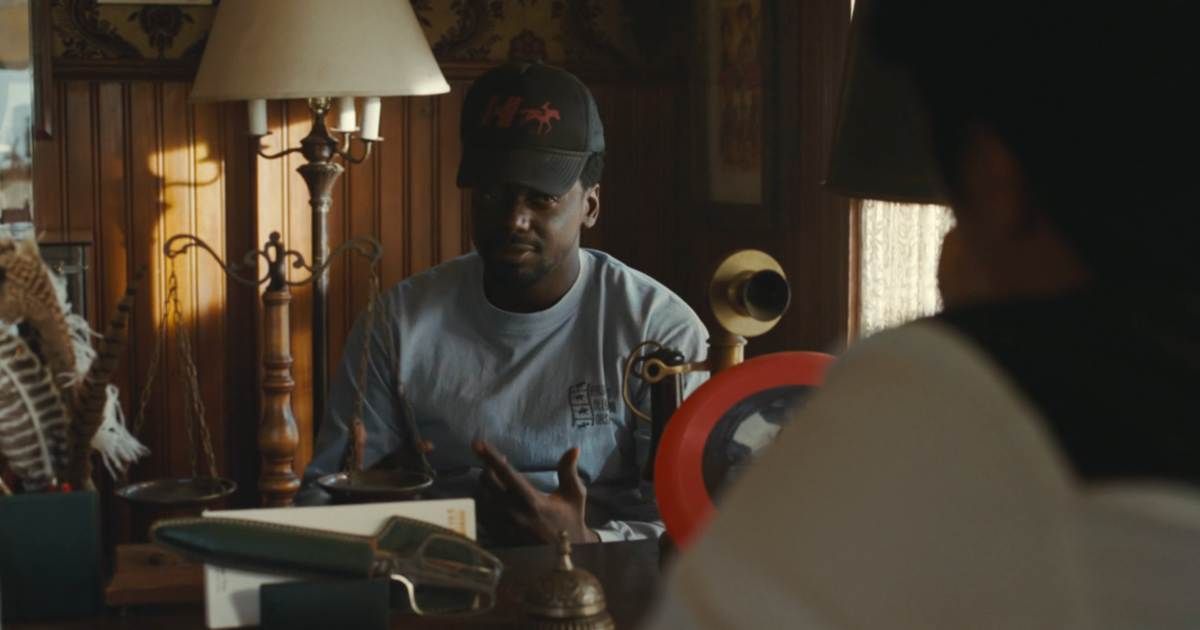 Sometimes Peele uses objects. And he's not afraid to be obvious about it. In Nope, Em and Otis visit Jupe's park and then go to his office to discuss a horse sale that the businessman can use for his shows.
If you notice on Jupe's desk, there's a pair of scissors that heavily resembles those seen in Us. They're not the same, but the shape is too similar to discard it as a reference to the Peeleverse. There's a high chance that these films take place in the same universe.
Related: How Jordan Peele Has Helped Redefine the Horror Genre
5
Peele Loves Spielberg
Us (2019)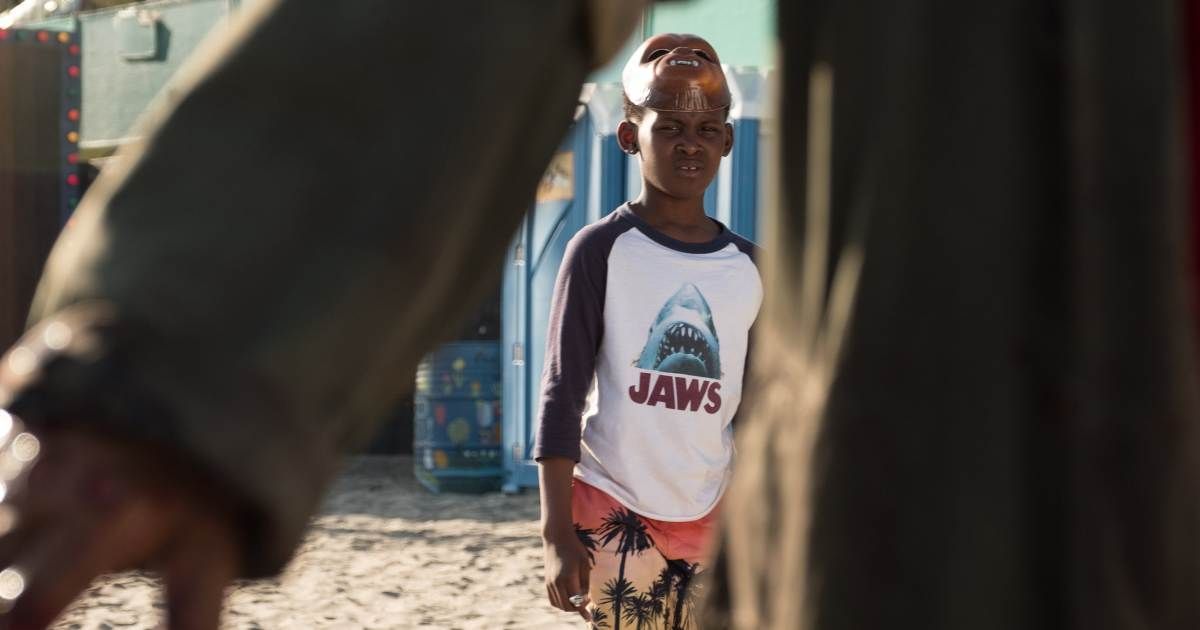 Right at the beginning of Us, the Wilson family is taking a break on a beach. Their youngest Jason, attempts to go to the bathroom when he gets spooked by some strangers. His t-shirt is a direct reference to Steven Spielberg's Jaws. The fact that this kid wore that t-shirt to go to that beach is a reminder that he's one of the coolest in Peele's films. Another Spielberg reference in Us that could be considered is the Goonies tape beside the TV in the film's introduction. Yeah, not Spielberg's but the most Amblin film there is.
Also, in Nope, before Gordy gets shot by the police, he reaches out to Ricky "Jupe" Park who's hiding terrified underneath a table. The table of the ape trying to touch Ricky's hands is very similar to the touching hands in E.T. The Extra-Terrestrial's poster.
4
Production of The Lost Boys
Us (2019)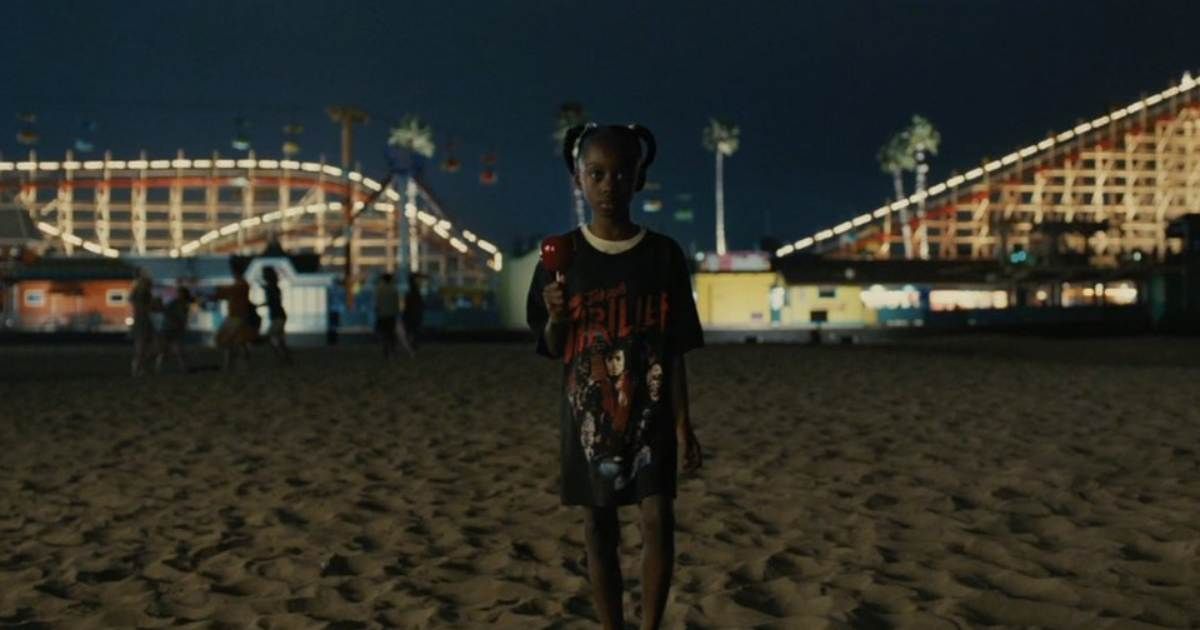 At the beginning of Us, a family of three is hanging out on the Santa Cruz Beach Boardwalk. Before the kid enters the funhouse and disappears, you can hear a dialogue where someone says that there is a film being shot nearby.
Which one is it? Well, it's 1986, and a year after a huge horror film featured the famous boardwalk in the movie. Care to take a guess? Joel Schumacher's The Lost Boys.
3
A Connection With a True Incident
Nope (2022)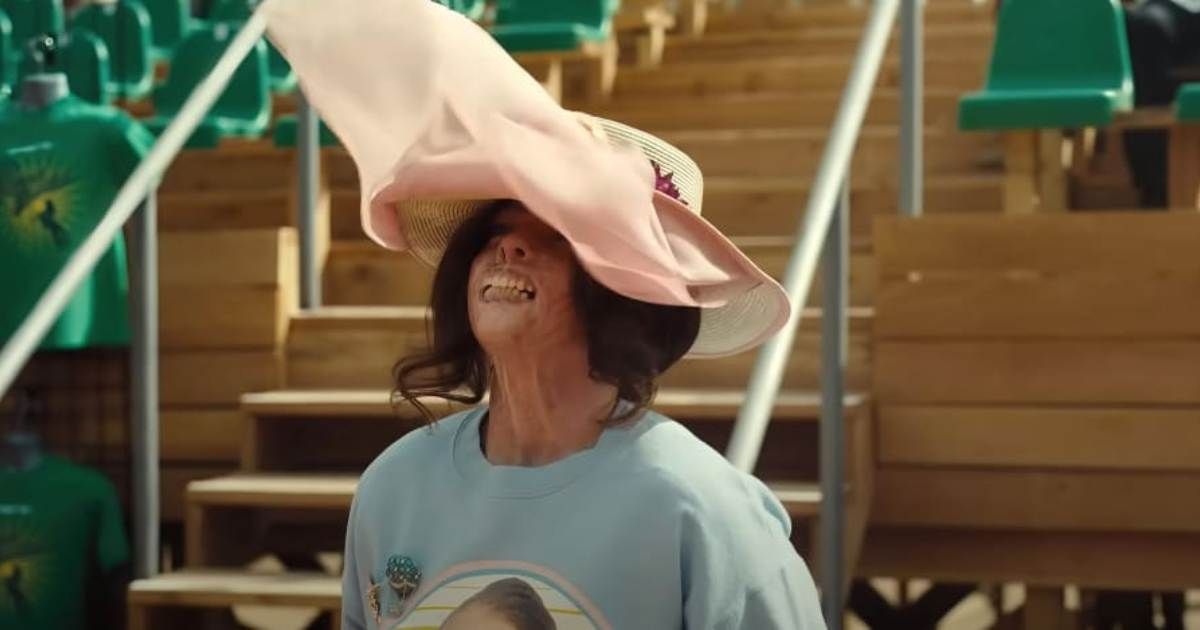 By this point, you probably know Nope is an alien movie. However, there's an incident early on in the film that has some sort of connection to the events in the film. Only that connection you will have to make yourself. The incident revolves around a sitcom being shot. The star of the sitcom is a very intelligent ape who one day goes berserk and starts attacking the co-stars. Jupe, the child actor who decided to hide under a table, is not the only survivor.
Mary Jo also managed to survive, but not before being mutilated by the animal. Jump to the future, during one of Jupe's shows, we can see Mary Jo wearing a gown over her head. She's been disfigured beyond recognition. It's hard not to see the connections between this and a real-life attack that took place in 2009 when Travis, an intelligent chimp brutally attacked a woman called Charla Nash. The similarities? Travis was also shot by the police, and Nash was interviewed by Oprah some time later where she appeared in clothes very similar to the ones Mary Jo wears in the scene of Jupe's final show.
2
The Tapes
Us (2019)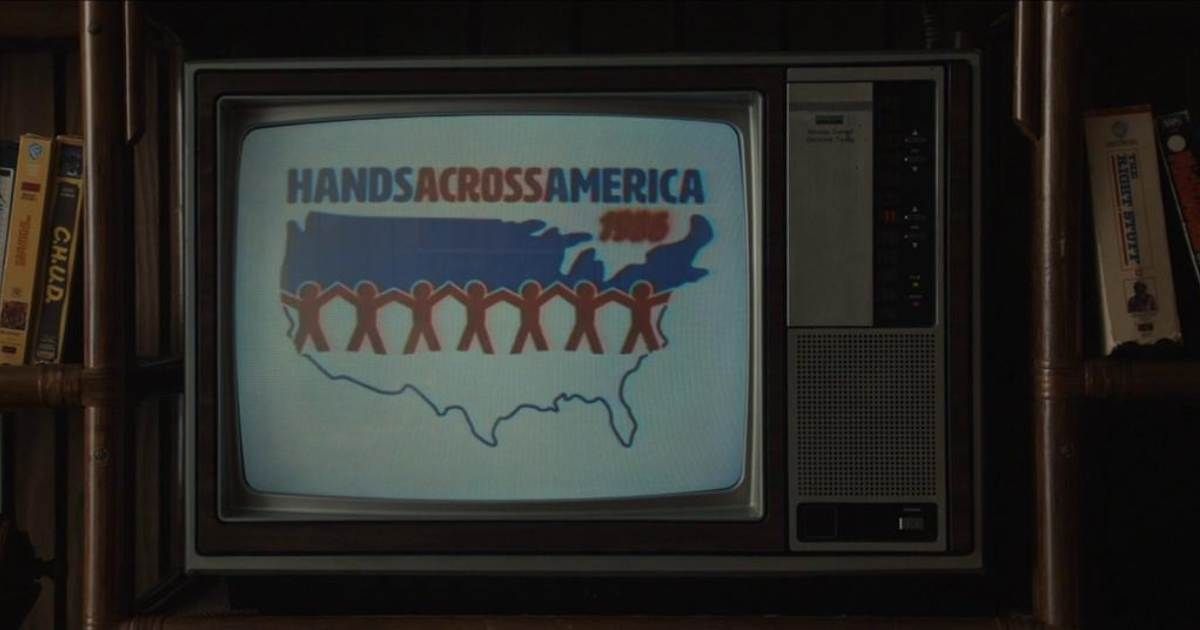 When Us starts, we see Adelaide watching a TV commercial. Besides the TV, in the same fashion many families would use in the '80s we can observe VHS tapes. Considering the titles, it's impossible they're random picks.
From The Right Stuff to A Nightmare on Elm Street. However, it's the B-movie C.H.U.D. that caught our eye right away. The '80s cult horror film tells the story of people-snatching monsters living below a city in the sewers, which is a direct reference to the Tethered's acts.
1
The Wizard of Oz
Nope (2022)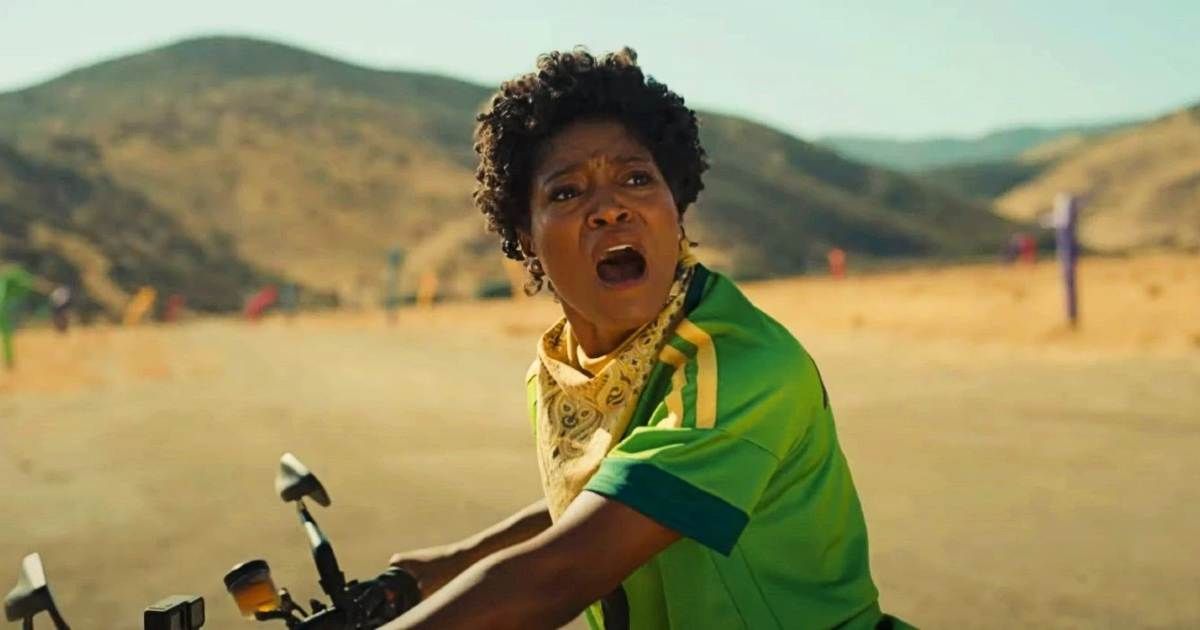 A bit of a stretch but not less important. In Nope, Otis' sister is called Em, short for Emerald. It could be a direct link to the fantasyland Emerald City, featured in The Wizard of Oz.
And do you remember the color of its huge towers which gave the city its hued name? A heavy green, which is also the color of Em's t-shirt that she wears during the film's third act as they attempt to catch footage of the alien being.
on bbc news
on hindi news
on the news today
on channel 7 news
ôrf news
campo grande news ônibus
ôpera news
campo grande news greve de ônibus
l1 news horário dos ônibus
l1 news ônibus
lago azul news ônibus
news österreich
news österreich heute
news österreich aktuell
news öffentlicher dienst
news österreich corona
news öl
news österreich orf
news ö3
news österreich heute aktuell
news österreich sport
ö24 news
ölpreis news
öbb news
ösv news
österreich news krone
övp news
özil news
öffentlicher dienst news 2023
österreich promi news