Vivien Leigh is among the most famous and revered performers from the Golden Age of Motion Pictures. Leigh rose to prominence in the mid-1930s before immortalizing herself with her portrayal of Scarlett O'Hara in the seminal epic film Gone with the Wind.
Her career spanned over thirty years and included extensive work on the stage, but she only made a few movies. Still, Leigh's image and status as an icon of American cinema is all but ensured, thanks to a varied filmography containing some undisputed classics of the silver screen.
8
'The Roman Spring of Mrs. Stone' (1961)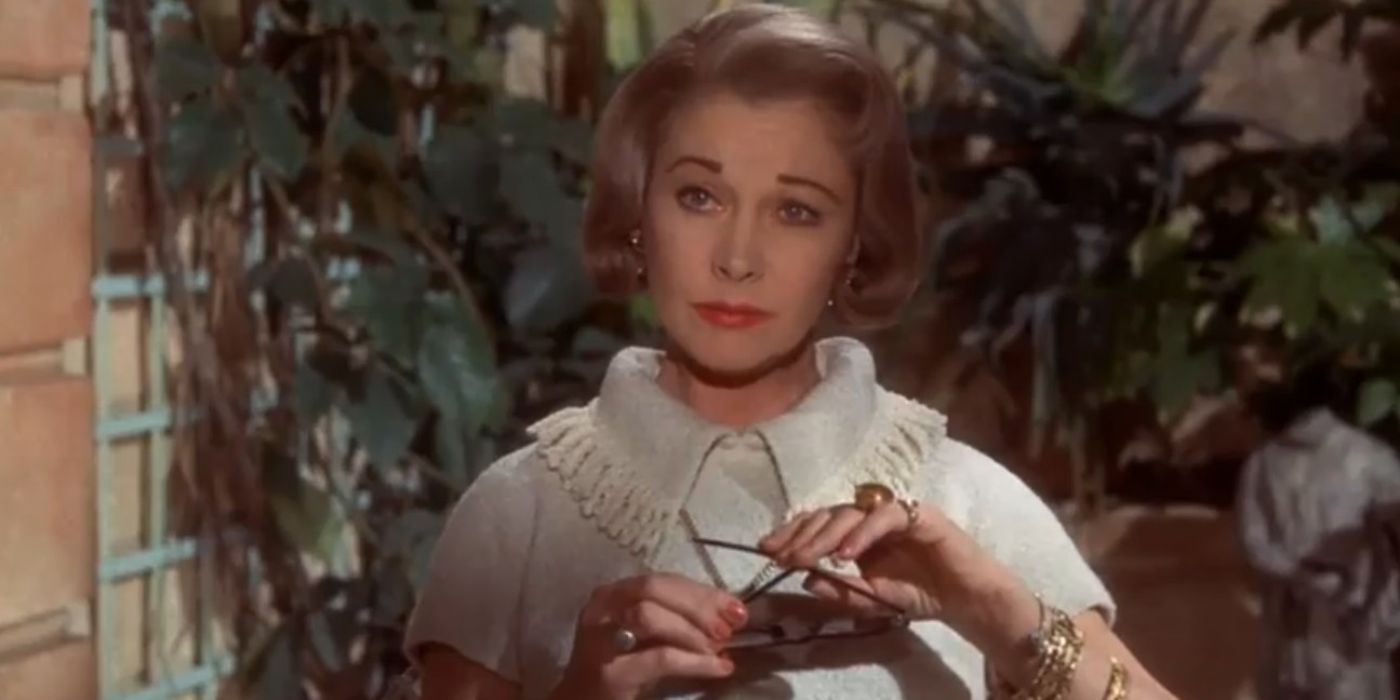 Vivien Leigh starred opposite multi-hyphenate Oscar winner Warren Beatty in the 1961 romantic drama The Roman Spring of Mrs. Stone. The plot centers on fading 50-year-old actress Karen Stone, who begins a passionate but one-sided affair with young Italian gigolo Paolo while staying in Rome.
RELATED: The 10 Best Katharine Hepburn Movies, Ranked
The Roman Spring of Mrs. Stone is not a good movie; in fact, some might say it's rather bad due to its questionable views of age and sex. However, Leigh is tremendous as the titular character, bringing her trademark vulnerability, sensibility, and versatility into the role of aging actress Karen Stone. Everyone else around her, including a very green Beatty, underwhelms, but Leigh's outstanding talent single-handedly dignifies and elevates this otherwise disappointing drama.
7
'Sidewalks of London' (1938)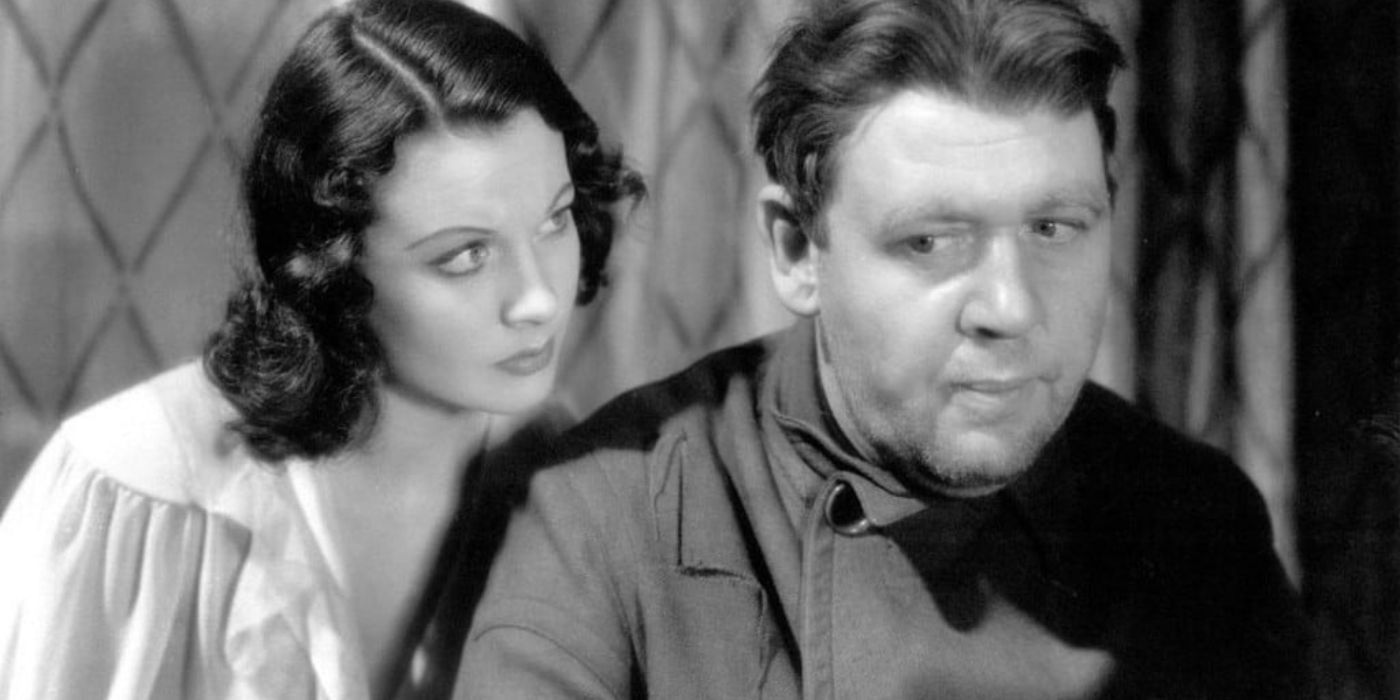 Also known as St. Martin's Lane, Sidewalks of London is among Liegh's most famous pre-Gone with the Wind movies. The actress stars opposite one-hit-wonder director Charles Laughton and Rex Harrison in the story of the unlikely partnership between a street entertainer and a talented pickpocket and would-be-dancer.
The dynamic between Leigh, Laughton, and Harrison is enough to make Sidewalks of London worth the watch. The actress is stellar as the spirited and ambitious Libby, showing signs of the energetic and determined approach that would make her an international star the next year. Sidewalks of London is a safe and entertaining picture.
6
'Ship of Fools' (1965)
Stanley Kramer's 1965 drama Ship of Fools brings Leigh together with Simone Signoret and Jose Ferrer. Set aboard a Germany-bound ocean liner, the plot concerns an eclectic group of guests who bond during the weeks at sea. Leigh plays Mary Treadwell, an American divorcée attempting to recapture her youth.
RELATED: The 10 Best Bette Davis Movies, Ranked
Ship of Fools is an extension of the roles that plagued Leigh's late career: the aging former beauty attempting to stall time. Mary drinks, flirts, and makes off-hand comments while rejecting men she callously deems unworthy. Leigh again brings pathos to what could easily be a cartoonish role, grounding Mary in something human and real. Ship of Fools would mark Leigh's final on-screen role, bringing her esteemed career to a satisfying, if bittersweet, ending.
5
'Caesar and Cleopatra' (1945)
Elizabeth Taylor might be the most famous star to play Cleopatra, but she was far from the only one. Nearly twenty years before Taylor's film, Leigh took on the role of the notorious Egyptian queen in Gabriel Pascal's 1945 epic Caesar and Cleopatra. The film centers on the legendary relationship between the titular characters, with Claude Rains playing the aging Caesar.
Caesar and Cleopatra suffers from the same issues many of Leigh's movies had – jarring tonal shifts and extended periods of nothingness that drag the film down. However, Leigh is magnetic as Cleopatra, embodying the grace and allure that most people have come to relate with the Egyptian queen – largely because of depictions like this.
4
'Waterloo Bridge' (1940)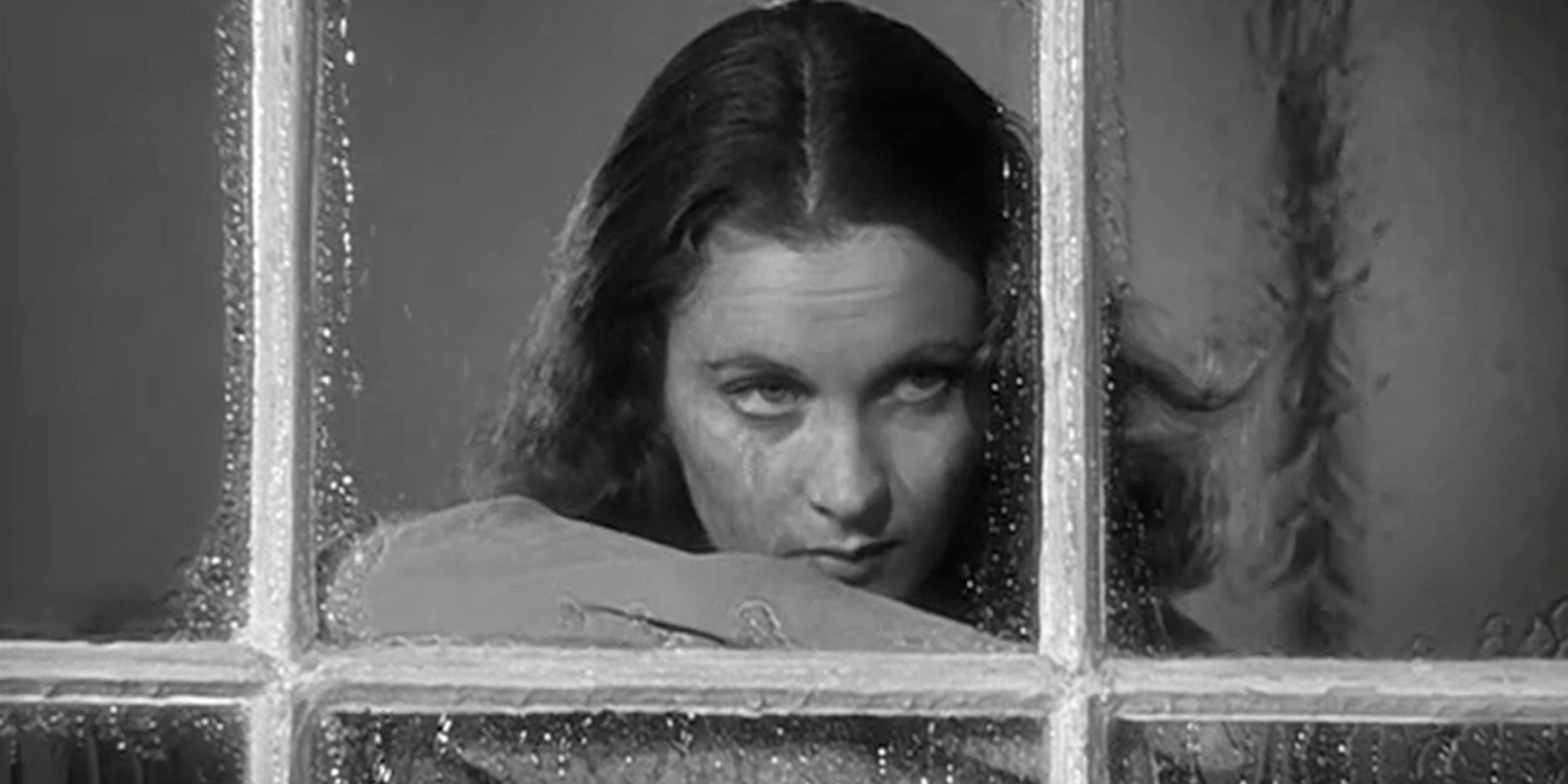 Mervyn LeRoy's 1940 drama Waterloo Bridge sees Leigh starring opposite Robert Taylor. The plot follows young ballerina Myra, who meets and falls in love with British officer Roy Cronin. While away at the front, Myra is dismissed from her show and hits rock bottom after learning Roy seemingly died. Desperate and heartbroken, Myra resorts to prostitution to make ends meet.
Seldom has a film about a ballerina been so tragic. Waterloo Bridge is bleak and unforgiving towards poor Myra, denying her the happy ending she so deserves. Leigh is heart-wrenching as the tragic ballerina, delivering an astonishing tour-de-force that ranks among her finest efforts. Waterloo Bridge might sometimes seem overly melodramatic, but a fine cast, led by the superb Leigh, prevents it from turning exploitative.
3
'That Hamilton Woman (1941)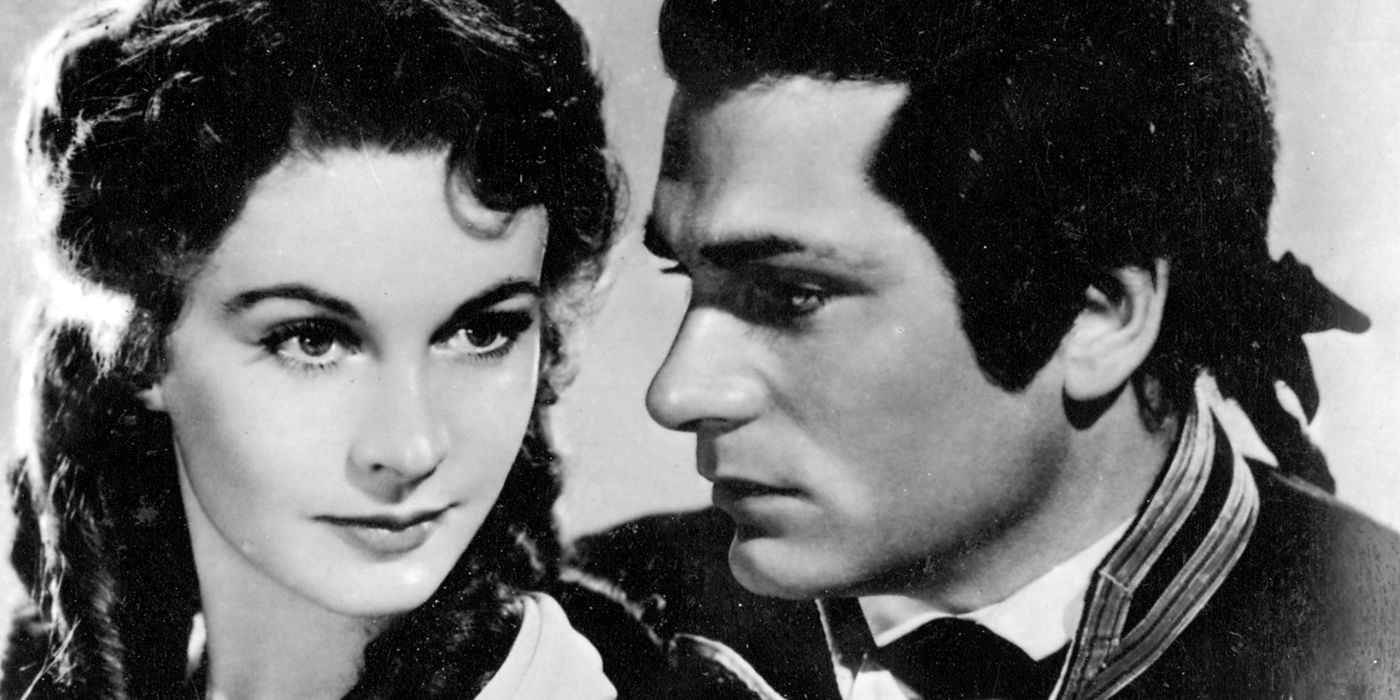 Few on-screen partnerships are as iconic or highly regarded as Vivien Leigh and her then-husband, Sir Laurence Olivier. The couple starred in numerous projects on the screen and stage, becoming one of the most respected and acclaimed couples in classic Hollywood. The 1941 historical drama That Hamilton Woman chronicles the rise and fall of Emma Hamilton, a courtesan who married Sir William Hamilton, the British Ambassador to the King of Naples, before engaging in a torrid affair with Admiral Horatio Nelson.
RELATED: 15 Greatest Classic Hollywood Actresses, According to the AFI
Emma Hamilton is among Leigh's most iconic roles. The actress is spellbinding as the graceful courtesan, dominating the screen with an ease seldom seen before or since. Aided by her electrifying chemistry with Olivier, Leigh delivers a powerful and passionate portrayal of desire that astounded audiences and critics. That Hamilton Woman cemented Leigh's reputation as one of Britain's most gifted performers, a devastatingly beautiful actress with a gift for bringing raw and earnest intensity to complex and challenging roles. The film was popular in her country, reportedly becoming a favorite of Prime Minister Winston Churchill.
2
'Gone with the Wind' (1939)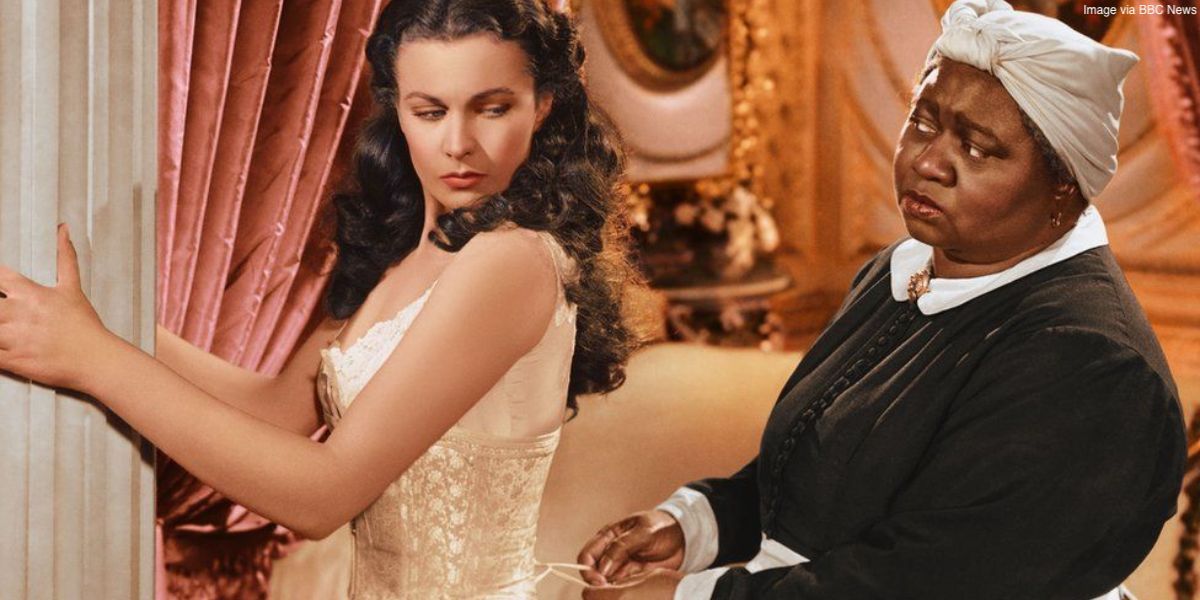 Gone with the Wind marked a before and after in Vivien Leigh's career. Based on the eponymous 1936 novel, the film follows the spirited and willful Southern Belle Scarlett O'Hara, daughter of a wealthy plantation owner in the Antebellum South. Although in love with the dashing Ashley Wilkes, Scarlett marries the roguish Rhett Butler, sharing a passionate but troubled relationship with him.
Widely considered among the all-time best epic movies, Gone with the Wind remains highly regarded, although many of its elements, especially its depiction of American slavery, have aged poorly and are largely inaccurate. Leigh's portrayal of Scarlett O'Hara is among the film's strongest elements, with many considering it among the all-time best performances on the silver screen. Leigh is overwhelming in the role, crafting an intense and unflinching portrayal of survival that remains striking today. What Leigh does in the role is nothing short of spectacular, creating a chameleonic and bewitching character that defies rules, boundaries, and definitions.
1
'A Streetcar Named Desire (1951)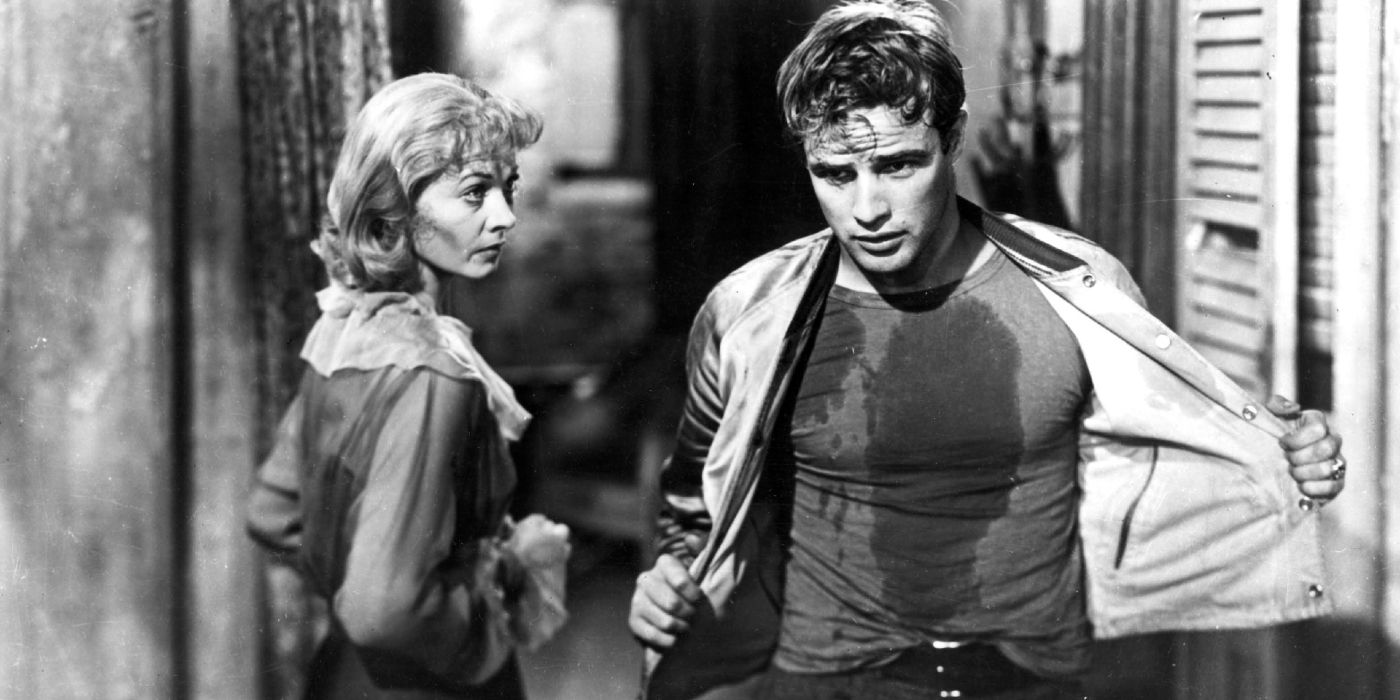 More than twenty years after her Oscar-winning turn in Gone with the Wind, Leigh delivered the performance that would confirm her as an undeniable and nearly unreachable screen legend. Based on Tennessee Williams' seminal play, A Streetcar Named Desire tells the story of the tragic Blanche DuBois, an aging Southern Belle who moves in with her sister. Mentally unstable and fragile, Blanche clashes with her brutish brother-in-law, Stanley, played by a bravado Marlon Brando.
A Streetcar Named Desire is a triumph of classic cinema and a showcase of Leigh's talents. The actress delivers a titanic performance as the troubled Blanche, seamlessly blending an endless parade of emotions as the character sinks further into delusion. Leigh's moduled, theatrical performance clashes with Brando's naturalistic approach, creating a fascinating dichotomy that makes A Streetcar Named Desire fascinating to behold. Watching Leigh and Brando is like witnessing two natural disasters colliding, leaving no survivors in their wake. Few on-screen performances are as piercing as Leigh's; her Blanche is a tragic icon of the silver screen, a raw and vulnerable portrayal of insecurity, desperation, fragility, and panic that is as mesmerizing as harrowing.
KEEP READING: The 10 Best Joan Crawford Movies, Ranked
on bbc news
on hindi news
on the news today
on channel 7 news
ôrf news
campo grande news ônibus
ôpera news
campo grande news greve de ônibus
l1 news horário dos ônibus
l1 news ônibus
lago azul news ônibus
news österreich
news österreich heute
news österreich aktuell
news öffentlicher dienst
news österreich corona
news öl
news österreich orf
news ö3
news österreich heute aktuell
news österreich sport
ö24 news
ölpreis news
öbb news
ösv news
österreich news krone
övp news
özil news
öffentlicher dienst news 2023
österreich promi news