The Big Picture
The Long Good Friday, an iconic British gangster film from 1980, influenced Ritchie's gangster movies in terms of style, spirit, dark humor, pacing, and character-writing.
The Long Good Friday follows Harold Shand, a London gangster who tries to go legitimate and find a life beyond crime. But things quickly go wrong for Shand, and the gangster is stuck with monumental bad luck throughout the course of the film.
Both The Long Good Friday and Ritchie's films feature gritty and authentic locations, chaotic and overwhelming storylines, dominant and intense lead characters, and a lack of fear when confronting powerful adversaries.
If you were to think about what movies most likely influenced the work of famed English filmmaker Guy Ritchie, it might be tempting to first look at the films of Quentin Tarantino. After all, Quentin Tarantino had breakout success in the early to mid-1990s, thanks to thrilling, darkly comedic, and post-modern crime movies like Reservoir Dogs (1992) and Pulp Fiction (1994). Then, later in the 1990s and early 2000s, Guy Ritchie burst onto the film scene on an international scale, thanks to his two earliest feature films, both within the crime genre: 1998's Lock, Stock and Two Smoking Barrels and 2000's Snatch. It's noteworthy also how both directors made films that felt largely their own, unrestrained from things like studio pressure, and seemingly unaffected by notes or concerns from producers. They did all this with low to moderate budgets, too, and even attracted big-name actors who were well-known for being in blockbusters (see Bruce Willis in Pulp Fiction, and Brad Pitt in Snatch for two of the most dramatic examples). But while Tarantino could've influenced Ritchie in some ways, the DNA for the formula that made Ritchie well-known can be found much further back than the early 1990s, with The Long Good Friday, one of 1980's best movies and also one of the most iconic British gangster movies of all time.
It was a film that felt ahead of its time, to the point where watching it now can still provide viewers with an experience that feels dynamic, exciting, and offbeat in all the right ways. By no means did Guy Ritchie plagiarize The Long Good Friday in any way with any of his films. Certainly, the central premise of The Long Good Friday is hard to compare to the actual narratives found within the sorts of crime movies that made Guy Ritchie famous (and its story about a cunning gangster facing a series of unfortunate events is far removed from the non-gangster blockbusters Ritchie made after his breakout success, such as the Sherlock Holmes movies featuring Robert Downey Jr. and the 2019 live-action version of Aladdin). But it's the style, spirit, dark humor, pacing, and character-writing present in The Long Good Friday that can be seen as influencing the gangster movies that made Guy Ritchie so well-known, making it an essential movie to watch for any fans of Ritchie who've yet to experience it.
RELATED: The Greatest Movies of the 1980s, Ranked
So, What's 'The Long Good Friday' About?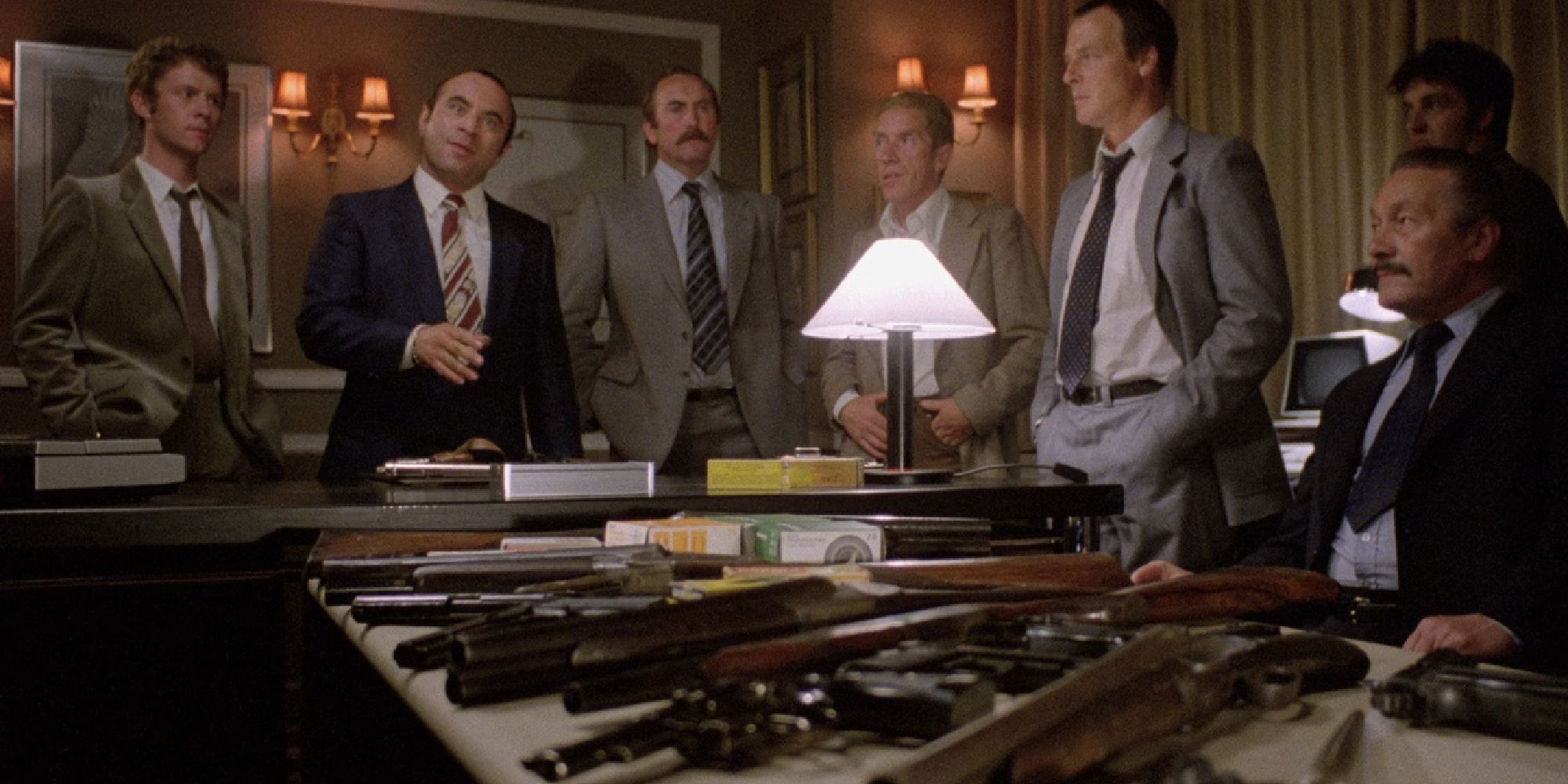 Even if the narrative of The Long Good Friday doesn't exactly line up with a narrative found in any Guy Ritchie movie, it's still worth unpacking just what it's about. To briefly return to Tarantino, this does mean the influence this 1980 film had on Ritchie is a little less in-your-face, especially given Tarantino wears his influences more on his sleeve, to the point where his first feature film – Reservoir Dogs – largely has the same premise as a 1987 Hong Kong film called City on Fire. Guy Ritchie, to his credit, isn't so direct and therefore doesn't run the risk of irking certain viewers who may feel as though someone like Tarantino borrows from other movies too liberally (see also the way 2019's Joker takes heavy influence from the themes and plot beats found in the Martin Scorsese movies Taxi Driver and The King of Comedy).
The Long Good Friday revolves around a man named Harold Shand (Bob Hoskins), a brash and well-connected London gangster who has ambitions beyond a life of crime. The film details his attempts to go legitimate, particularly with an ambitious project surrounding the redevelopment of the London Docklands, potentially for the 1988 Olympics (Seoul, South Korea ended up hosting that year instead, but London did host the 2012 Olympic Games). Yet he's cursed before audiences even get a chance to meet him, with the film opening with some tense sequences that build to violence and murder, with the news of such occurrences reaching Shand shortly after he first bursts onto the screen. What then follows is an intense, sometimes even anxiety-provoking film about one thing going wrong after the other, with Shand's past catching up to him and making the possibility of a fruitful future ever more unlikely. The sense of almost cosmically bad luck causing stress and chaos is explored through many of the unlucky criminal characters in movies like Lock, Stock and Two Smoking Barrels, and Snatch, (and it's also possible to see its influence in modern crime classics from the Safdie Brothers, like Good Time and Uncut Gems), but many details of the plot remain unique to The Long Good Friday.
How the Look, Feel, and Pacing of 'The Long Good Friday' Influenced Guy Ritchie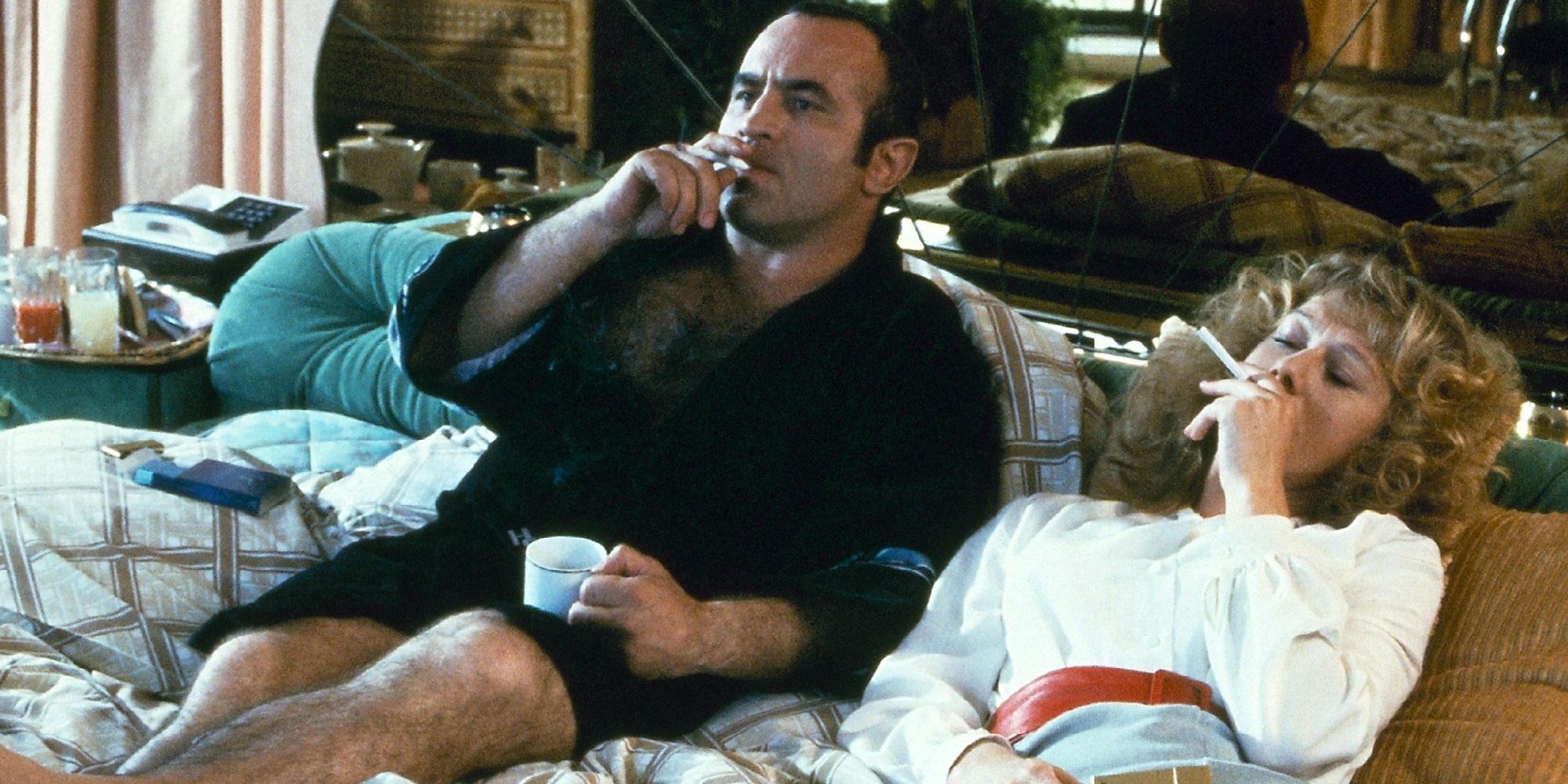 Going beyond the story, it's looking at the overall style, feel, and flow of The Long Good Friday where the Guy Ritchie influence can be most clearly seen. The Long Good Friday matches its bleak and intense story with a level of grittiness and authenticity to the locations where its various scenes are shot. Howard Shand has aspirations to transform less visually-appealing parts of London into areas with more glitz and class, and as such, the film takes place in and around such areas, obviously before any improvements can be made. It was a modestly budgeted movie, (£930,000 in 1980, which would be about £5 million today, or $6-7 million), which perhaps necessitated shooting much of the movie on location. Setting-wise, Guy Ritchie's early movies are similarly gritty, down-to-earth, and appear to be shot on location more often than not, with Lock, Stock and Two Smoking Barrels having a budget of $1.3 million in 1998, and Snatch being a little higher in 2000, at $10 million.
The Long Good Friday also throws viewers into a chaotic world right from the start, thanks to the murders early on and the way they kick off further dramatic and unfortunate events. Ritchie's early movies are similarly overwhelming, especially in early scenes, where viewers are introduced to what feels like an endless number of characters who all talk fast, have bad luck, and can seemingly wind up dead at any point in the story. Even if the stories in this particular flavor of gangster movie are sometimes hard to follow, that can potentially feel by design, given they capture the chaotic world lived in by people who choose a life of crime. It's a little like a Martin Scorsese gangster film, in that way; these British ones are similarly honest about the reality of being a criminal, to some extent, but do so without making things too depressing or bleak in a way that prevents one's ability to be entertained. Of course, The Long Good Friday and Ritchie's gangster movies are distinctly British with their settings, character accents, and dark senses of humor, making them feel distinct enough from otherwise comparable American crime films, like those of Scorsese.
Similarities Between the Dialogue and Characters in 'The Long Good Friday' and Ritchie's Gangster Movies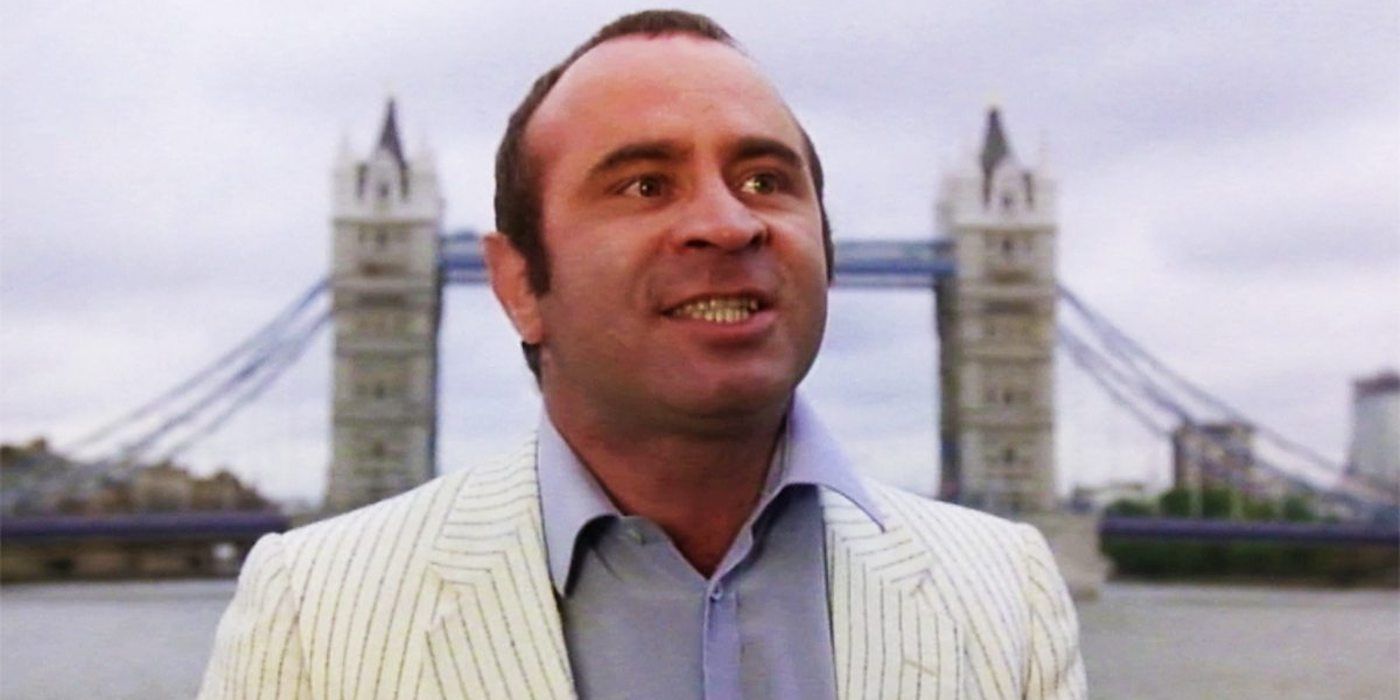 The thing that people are most likely to rave about when it comes to The Long Good Friday is the lead performance by Bob Hoskins, which might well be the best he ever gave. His character's brutish, cruel, and sometimes arrogant, but he feels human enough to the point where he remains a compelling protagonist, with his lack of more traditional heroic qualities making him no less engaging as a main character. The level of intensity he gives throughout has rarely been matched within the crime movie genre ever since 1980 (though he's far from the only great actor in the movie, given Helen Mirren also gives a memorable performance as Shand's partner, Victoria). Guy Ritchie's gangster movies are also dominated by, well, dominant characters who all have big personalities, big egos, and a lack of fear when it comes to confronting powerful adversaries. The occasions when Hoskins gets to monologue or give a speech – being both aggressive and verbose at the same time – feels especially Ritchie-esque, especially when compared to the character of Brick Top (Alan Ford, who coincidentally also has a small part in The Long Good Friday) from Snatch.
Stupidity or arrogance from characters ultimately being their undoing is something present in both The Long Good Friday and Ritchie's films, too, with the fates of somewhat tragic figures in these movies tending to lie somewhere between hilariously ironic and stomach-churning. Beyond the behavior of the characters, the sheer quantity of characters feels comparable as well, because even though The Long Good Friday has a clear protagonist with Harold Shand, and Lock, Stock and Two Smoking Barrels and Snatch feel more like ensemble films, all have numerous side characters that are continually introduced throughout, keeping things suspenseful because of how many characters can do or say something terrible at any point.
None of the three films worry too much about making their characters likable, and all are successful at still keeping a viewer's intention, even without many figures within such stories being particularly sympathetic. It's a fine line to walk when making this kind of gangster movie, but Ritchie's done it well, and it's likely partly thanks to iconic classics of the gangster genre like The Long Good Friday. Ritchie took things that worked from that film and made them feel modernized for audiences at the turn of the century, showing how best a filmmaker can take influences from an earlier film and do something both fresh and a little familiar with what it had to offer.
on bbc news
on hindi news
on the news today
on channel 7 news
ôrf news
campo grande news ônibus
ôpera news
campo grande news greve de ônibus
l1 news horário dos ônibus
l1 news ônibus
lago azul news ônibus
news österreich
news österreich heute
news österreich aktuell
news öffentlicher dienst
news österreich corona
news öl
news österreich orf
news ö3
news österreich heute aktuell
news österreich sport
ö24 news
ölpreis news
öbb news
ösv news
österreich news krone
övp news
özil news
öffentlicher dienst news 2023
österreich promi news