With One Piece's Wano Country Arc now firmly in the rearview mirror, the long-running shonen series is primed to enter a new, uncharted territory: its final saga. Monkey D. Luffy's journey to become the King of the Pirates once seemed impossibly far from coming to fruition, but his victory over Kaido — and, more importantly, the debut of his Gear 5 transformation — finally earned him the title Emperor of the Sea. However, as impressive as Luffy's recent exploits have been, they are only possible because of the influence of his legendary grandfather, Monkey D. Garp.
Although Monkey D. Luffy spends much of his childhood fending for himself alongside Portgas D. Ace and Sabo, his grandfather's guidance proves to be instrumental in developing each of the boys' unique perspectives. Vice Admiral Garp is known by civilians as the Hero of the Marines, but during his youth, he befriended individuals of all shapes and sizes, including the King of the Pirates himself, Gol D. Roger. As a result of his open-mindedness, Garp wields his own unique brand of Justice — one that earned him a reputation as the greatest mentor in One Piece history.
RELATED: Why Gear Is The Best Transformation In Shonen History
The Unique Ideology Of Monkey D. Garp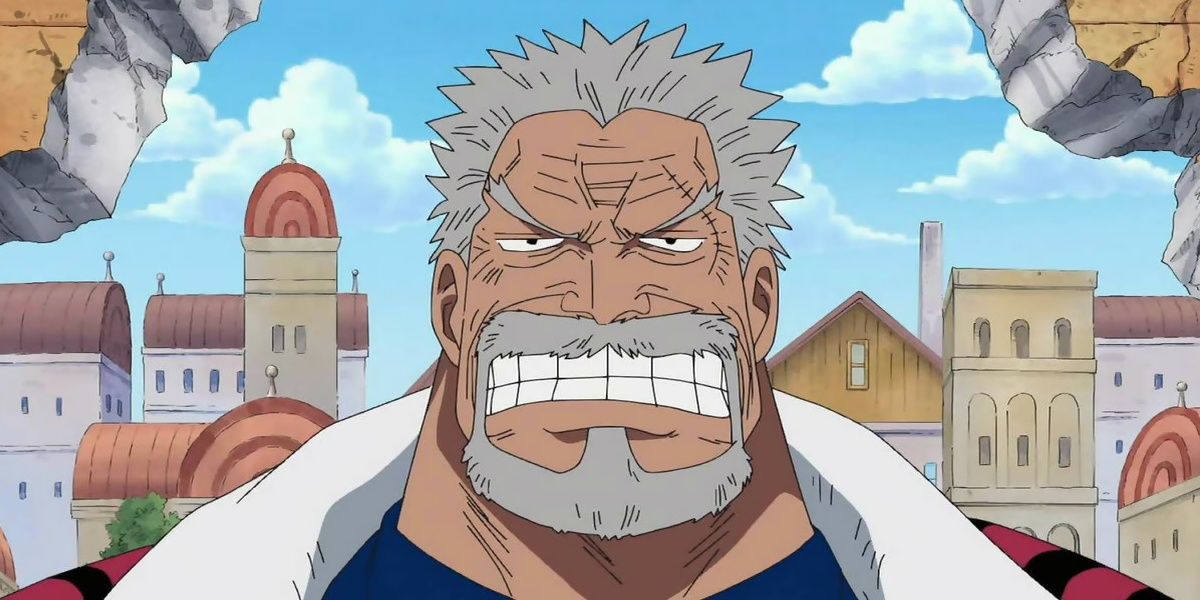 One Piece is brimming with memorable characters, including a mix of Marines, pirates, and revolutionaries that all carry their own beliefs and perspectives. However, even in this crowded field, Monkey D. Garp stands out. Whereas most Marines place the utmost value in following orders and respecting authority, Garp instead advocates for something that is much more straightforward — doing the right thing. He disregards orders from his superiors multiple times in order to fight for what he believes in, and after Gol D. Roger's death, Garp even rescues the King of the Pirates' son, Ace, from the grasp of the World Government. This action alone would distinguish Luffy's grandfather from most Marines, but in conjunction with the rest of his rebellious track record (e.g. allowing Curly Dadan to remain free, refusing multiple promotions to Admiral, etc.), it suggests that Monkey D. Garp's ideology is distinctly different from any other high-ranking Marine.
Many of the World Government's highest-ranking officers adhere to Absolute Justice, a doctrine that places the need to eradicate evil above all else, even when it pertains to the well-being of innocent civilians. Monkey D. Garp is clearly at odds with this system of belief, and throughout his career as a Marine, he refuses to compromise his own sense of right and wrong. Although One Piece has yet to give his brand of justice a formal title, it is obviously rooted in Garp's belief that haughty figures like the Celestial Dragons don't deserve to be treated better than anyone else — a belief that is commonly associated with the Will of D., which the Hero of the Marines just so happens to carry. Much like Garp's personal style of justice, the specifics of his attachment to the Will of D. remain a mystery; thankfully, as evidenced by his ever-growing list of pupils, it's obvious that Garp has passed on his rebellious spirit to multiple members of the younger generations.
RELATED: One Piece Theory: Roronoa Zoro Will Finally Earn A Black Blade By Defeating His Greatest Rival
Garp's Long List Of Proteges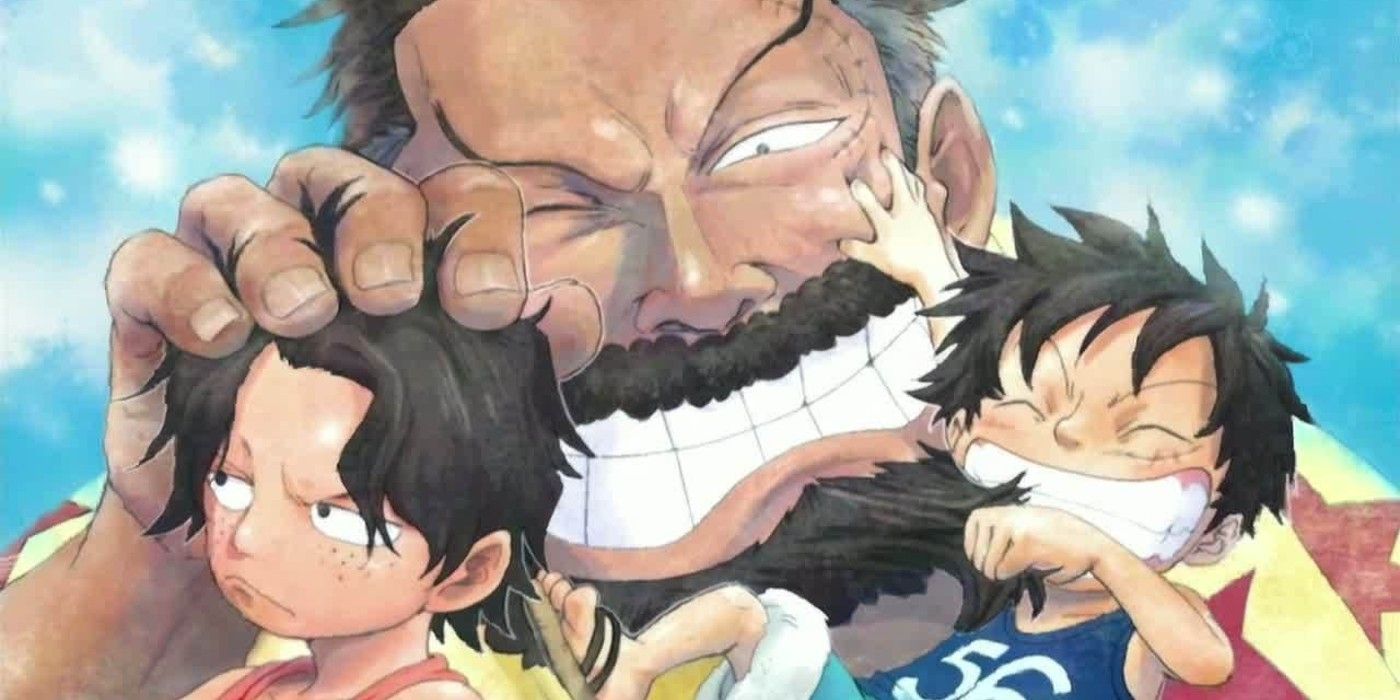 Other than Kong, the former Fleet Admiral of the Marines, information regarding Monkey D. Garp's superiors and role models are largely unknown. However, One Piece presents copious evidence about the effect that Garp has on his own subordinates and proteges, and if their track record is any indication, then the Hero of the Marines may very well be the most influential mentor in the history of the Grand Line. Although Garp nudges Luffy, Ace, and Sabo to take up life as Marines, he ultimately advocates for the trio to pursue their dreams above all else. In this regard, they are extremely successful, having all achieved more in their first few years at sea than most adventurers do in a lifetime. Garp would likely refuse any credit for the achievements (or wrongdoings) of the younger generation, but his willingness to challenge the status quo and steadfastly fight for what he believes in clearly influenced their decisions as adults.
Within the ranks of the Marines, Monkey D. Garp's impact is even more obvious. The legendary figure has mentored countless soldiers and officers, and following his apparent retirement as a Vice Admiral, he settles into a position as an instructor for the World Government's naval force, training up-and-coming Marines like Koby and Helmeppo for future missions. Chapter 1088 of One Piece, titled "Final Lesson," demonstrates how effective Garp's tutelage has been by showcasing Koby's monstrous Honesty Impact attack, which legitimately deals a devastating blow to the Blackbeard Pirates on Pirate Island. Interestingly, the Blackbeard Pirates, who capture Garp during this conflict, are currently home to another of Garp's high-profile pupils: Kuzan. The former Marine Admiral credits Garp as his greatest mentor during their head-to-head clash, adding further weight to the belief that the Hero of the Marines is the most prolific mentor in the Grand Line.
RELATED: Naruto Vs. Luffy: Who Wins?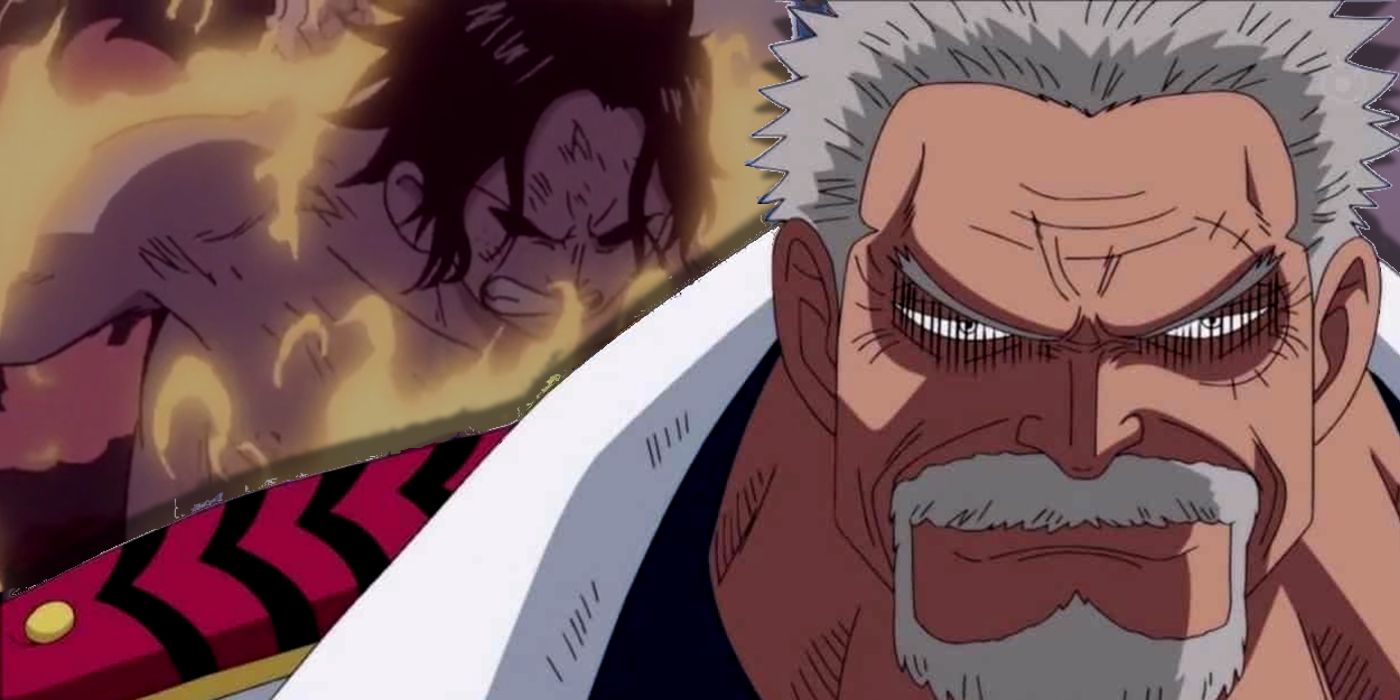 With Monkey D. Garp now in custody of the Blackbeard Pirates, the legendary Marine is set to play a major role in One Piece's final saga, even if only as a hostage for Marshall D. Teach to use against his enemies. Garp's pupils and allies are scattered throughout the Grand Line, so it seems virtually certain that at least a few of them will band together in an attempt to save him, potentially leading to one final chance to solidify his legacy as a mentor.
Regardless of his ultimate fate, Garp has clearly maximized his influence on the upcoming generation. The Vice Admiral's pupils are currently fighting to change the world, and many of them are closer than ever to achieving their respective goals. Even though Garp's son, Dragon the Revolutionary, and grandson, Straw Hat Luffy, are causing major problems for the World Government, their entire family seems to share one thing in common — an ability to inspire greatness in those around them.
on bbc news
on hindi news
on the news today
on channel 7 news
ôrf news
campo grande news ônibus
ôpera news
campo grande news greve de ônibus
l1 news horário dos ônibus
l1 news ônibus
lago azul news ônibus
news österreich
news österreich heute
news österreich aktuell
news öffentlicher dienst
news österreich corona
news öl
news österreich orf
news ö3
news österreich heute aktuell
news österreich sport
ö24 news
ölpreis news
öbb news
ösv news
österreich news krone
övp news
özil news
öffentlicher dienst news 2023
österreich promi news