Summary
Fans celebrated Andrew Garfield's 40th birthday by sharing their favorite images and discussing his roles, with Spider-Man being the most popular.
There is much debate among fans about how Garfield may return as Peter Parker, whether it's in Avengers: Secret Wars or through belated sequels or crossovers with Sony's Spider-Man universe.
Aside from Spider-Man, Garfield has been praised for his performances in movies like Tick Tick, Boom, Hacksaw Ridge, Silence, and The Social Network, showing his career reaching new heights.
While there are still many fans who would love to see Andrew Garfield return as Spider-Man in his own third solo movie, and plenty of rumors that he may show up again in the epic conclusion of the MCU's multiverse saga, both Marvel and non-Marvel fans had a reason to celebrate the actor today as he hit the milestone age of 40.
https://x.com/sony/status/1693267993663320181?s=61&t=NcFeAAN12pQKfD-_0ZWd-g
Celebrity birthdays are always a chance for fans to jump onto social media and share their favorite images, roles and more, so Garfield's 40th birthday celebration proved to be no exception. Of course, the posts were dominated by images of Spider-Man, which is undoubtedly Garfield's most discussed role, despite the wide-ranging array of characters he has taken on during his career so far.
https://x.com/cinemascene404/status/1693253526179234037?s=61&t=NcFeAAN12pQKfD-_0ZWd-g
https://x.com/wutangkids/status/1693256674277277709?s=61&t=NcFeAAN12pQKfD-_0ZWd-g
Of course, of his roles, there are none that fans want to see him return to again as much as that of Peter Parker, but exactly how he may return is something that has also caused plenty of debate since he showed up in Spider-Man: No Way Home, along with fellow Spider-man stars Tom Holland and Tobey Maguire.
https://x.com/shadowknightdk/status/1693284027493761481?s=61&t=NcFeAAN12pQKfD-_0ZWd-g
https://x.com/popbase/status/1693111412649038204?s=61&t=NcFeAAN12pQKfD-_0ZWd-g
Some have already made up their minds that it is inevitable for both previous Spider-Man stars to show up in Avengers: Secret Wars, along with the likes of Hugh Jackman's Wolverine, and any number of older Marvel stars. Others would much rather see both Maguire and Garfield get a shot at playing Spider-Man in belated sequels to their own movies, or end up being the Spider-Man who will eventually link into the universe of Spider-Man characters being crafted over at Sony, which has included Morbius, Venom and Kraven The Hunter. However, so far there is little to go on other than speculation and the word of many conflicting "scooper" reports.
Related: Andrew Garfield's Best Moments as Spider-Man, Ranked
Andrew Garfield's Career has Hit New Heights in Recent Years.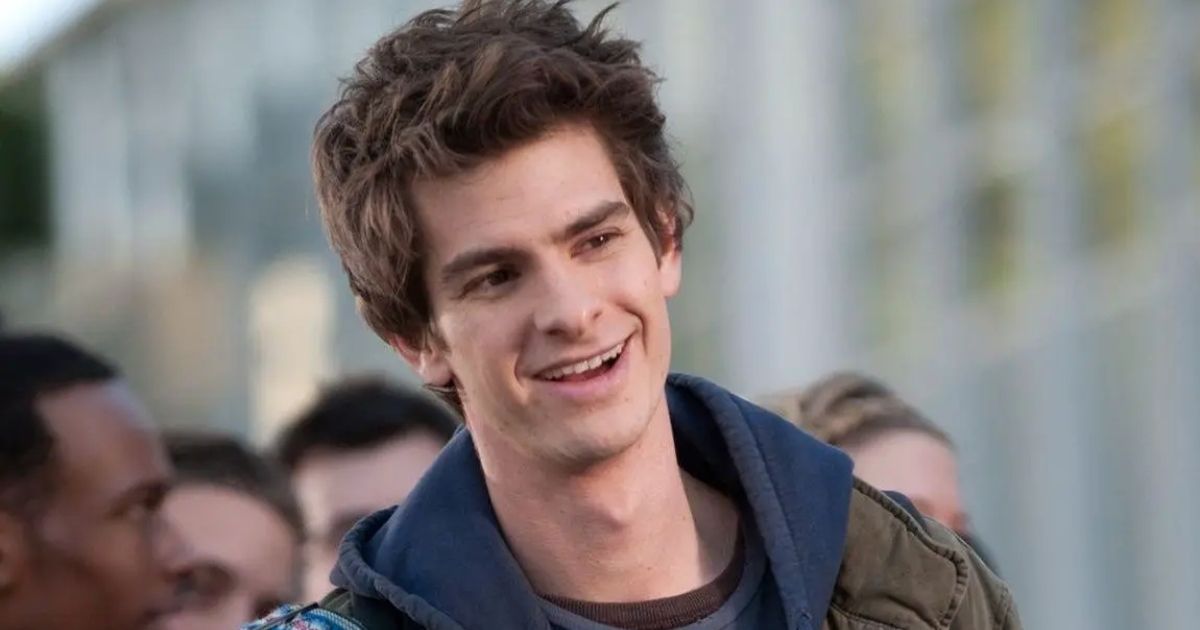 Andrew Garfield's 40th birthday celebrations online may have been dominated with references to Marvel's webbed wonder, but that certainly doesn't mean there wasn't room for several other prominent roles of the actor to get an honorable mention.
His Oscar-nominated turn in Tick Tick, Boom, and roles in Hacksaw Ridge, Silence and The Social Network are just some of the other great movies that have brought the actor huge acclaim. You can check out some more of the many birthday wishes sent his way on X, and no doubt there will be many more to follow during the day.
https://x.com/filmupdates/status/1693269325917122897?s=61&t=NcFeAAN12pQKfD-_0ZWd-g
https://x.com/letterboxd/status/1693256656333746256?s=61&t=NcFeAAN12pQKfD-_0ZWd-g
https://x.com/garfieldtbh/status/1693020237598245110?s=61&t=NcFeAAN12pQKfD-_0ZWd-
https://x.com/zoarei/status/1693109394039349501?s=61&t=NcFeAAN12pQKfD-_0ZWd-g
https://x.com/ohgarfeels/status/1693034164571054327?s=61&t=NcFeAAN12pQKfD-_0ZWd-g
https://x.com/nationaltheatre/status/1693266221330837953?s=61&t=NcFeAAN12pQKfD-_0ZWd-g
Garfield's last performance was in the Hulu drama Under the Banner of Heaven, and he will next be seen in the romance movie We Live in Time, which was filming when the actor's strike came into effect.
on bbc news
on hindi news
on the news today
on channel 7 news
ôrf news
campo grande news ônibus
ôpera news
campo grande news greve de ônibus
l1 news horário dos ônibus
l1 news ônibus
lago azul news ônibus
news österreich
news österreich heute
news österreich aktuell
news öffentlicher dienst
news österreich corona
news öl
news österreich orf
news ö3
news österreich heute aktuell
news österreich sport
ö24 news
ölpreis news
öbb news
ösv news
österreich news krone
övp news
özil news
öffentlicher dienst news 2023
österreich promi news