The Big Picture
Napoleon Dynamite was a surprise hit, gaining a cult following through word-of-mouth despite its low budget and indie status.
The film had a remarkable box office performance, playing in theaters for eight months and earning $46 million worldwide.
The success of Napoleon Dynamite influenced the mainstream acceptance of "nerd culture" and paved the way for other small-budget, niche films to find success.
Movie marketing is a costly and laborious endeavor for film studios and distributors. It is, of course, something that needs to be done, especially in a contemporary vast field of content and entertainment. As a whole, the film medium is vying for the attention of consumers who could easily be distracted by a plethora of activities accessible on their phones. However, no matter how many promotional spots are created for television, social media, YouTube, or tie-ins with a fast food chain, the most effective form of marketing is through the goodwill of word-of-mouth. This was the case in 1973, and remains a high-priced commodity in the dynamic media landscape in 2023, as it can be attributed to elevating the recent Barbenheimer phenomenon to household status. No marketing team understands the power of word-of-mouth more than the force behind Napoleon Dynamite.
No One Expected 'Napoleon Dynamite's Mainstream Success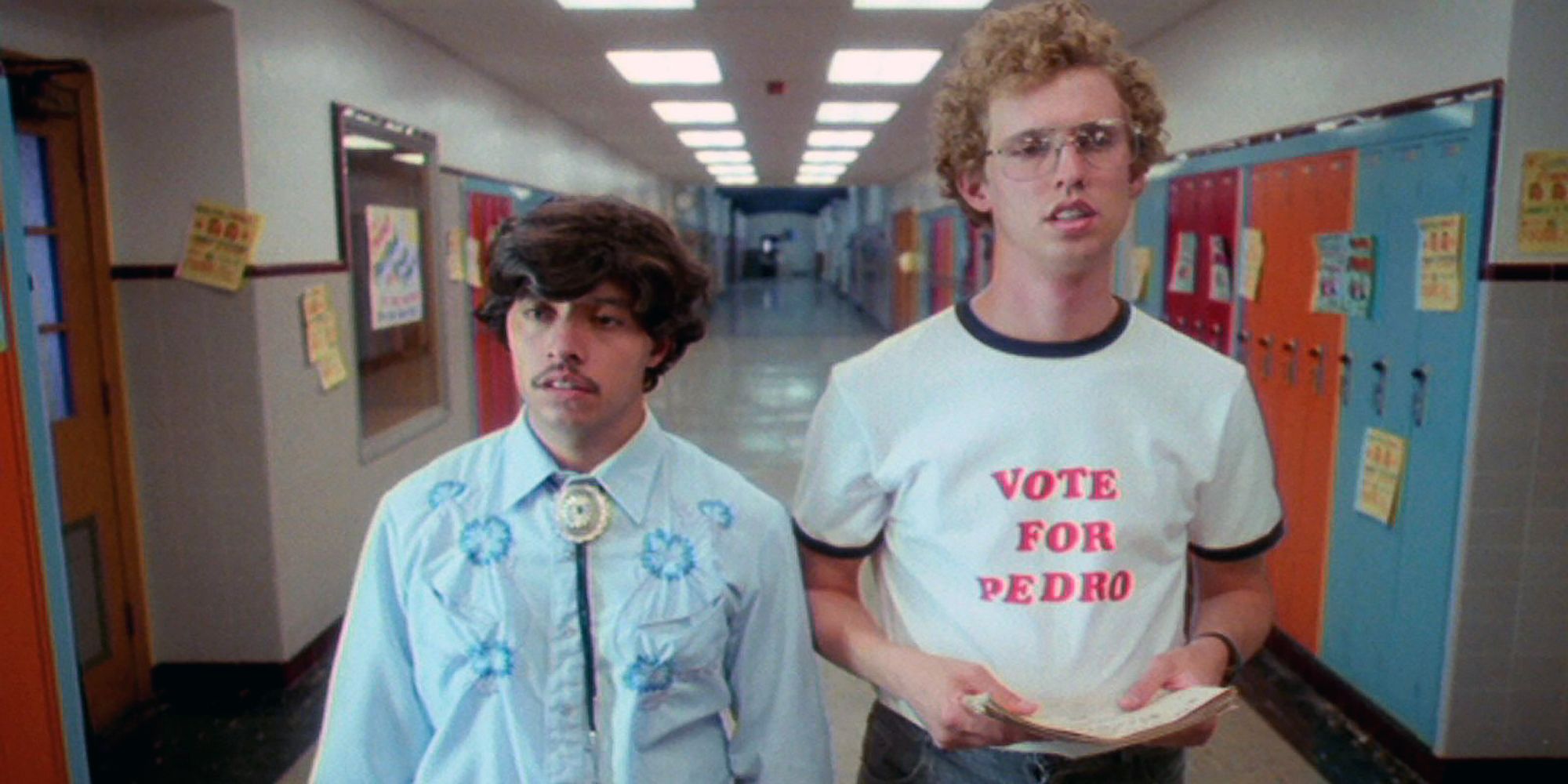 Through cultural osmosis, the 2004 film Napoleon Dynamite is ingrained in pop culture, even for those who have never seen the indie high school comedy. The film, which follows the titular Napoleon Dynamite (Jon Heder), a nebbish teen with an offbeat family living in Idaho, who embarks on a campaign to help his friend, Pedro (Efren Ramirez), win the class presidency, had humble beginnings. This was director Jared Hess' feature-length debut. With a minuscule budget of $400,000 and a brisk filming shoot of 23 days, it is hard to imagine anyone on the set of Napoleon Dynamite envisioning a timeline where this film would amass a cult following. While experiencing the highs and lows of independent filmmaking, Jared Hess expressed doubt about the final product in an oral history for Rolling Stone about the film, stating, "It was a bunch of friends getting together to make a movie. It was like, 'Are people going to get this? Is it working?'"
Coming off the roaring independent cinema boom of the 1990s, the Sundance Film Festival was an influential body. Napoleon Dynamite was granted the fortunate platform of premiering at a prominent festival in 2004. In this period, indies carried clout as a trendy property for studios and audiences alike. The film's distribution rights were subsequently acquired by Fox Searchlight, the major studio's independent film division. Opening in a paltry six theaters upon its release on June 11th, Hess' film appeared to be destined as merely a critical darling with no cultural resonance beyond the most dedicated film buffs. The marketing team at Fox Searchlight, aware of their idiosyncratic film, developed a grassroots strategy involving free merchandise at screenings and creating a unique sensation when showing the film to audiences. Suddenly, during its expansive theater run through the summer and fall, Napoleon Dynamite was fed its dinner like the titular character's llama.
Word-of-Mouth Helped 'Napoleon Dynamite' Crush the Box Office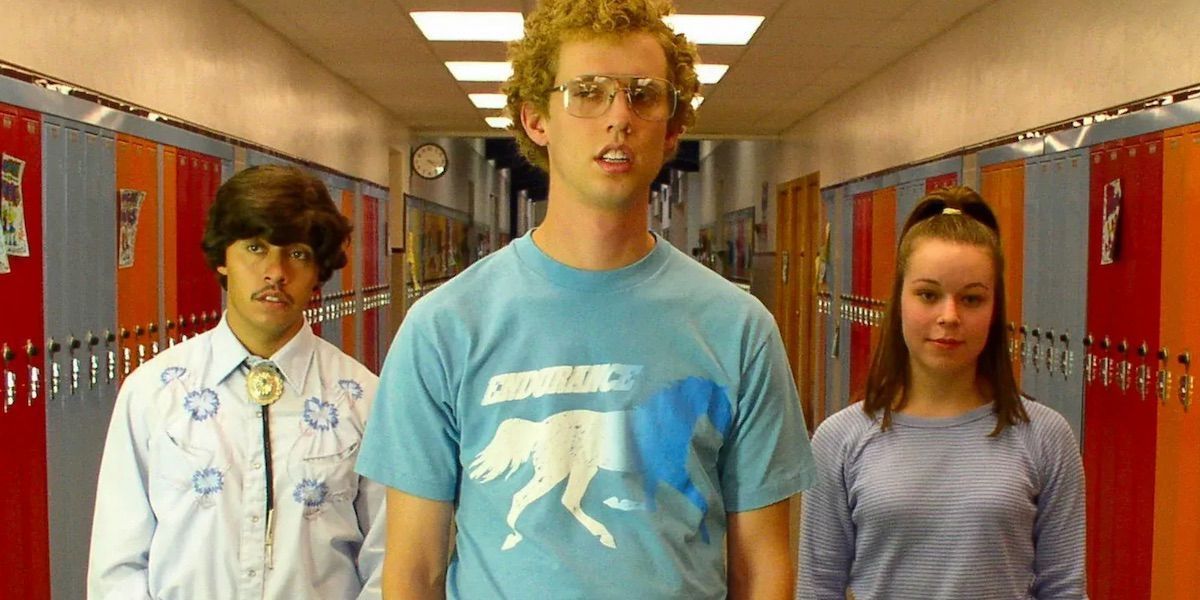 Napoleon Dynamite played in theaters for nearly a whopping eight months, screening in as many as 114 theaters on New Year's Weekend. No matter which angle it is interpreted from, the film's box office performance is remarkable. On its 7th weekend of release, it expanded to 210 theaters, collecting a gross of $1.6 million, a 114% boost from the weekend prior. Theater gains late in its theatrical release occurred frequently. They only dropped above 50% just once in their entirety. At the conclusion of Napoleon Dynamite's sweeping run on the weekend of February 4th, 2005, the film garnered $46 million worldwide. Box office legs of this magnitude can only be a sign of one attribute: rapidly spreading positive word-of-mouth surrounding this quirky coming-of-age comedy.
Based on its narrative text, Napoleon Dynamite is a definitive illustration of a word-of-mouth hit. Hess' film embraces the misfit quality of his main character and his environment, which creates a metatextual likeness with the film itself as a peculiar underdog against the influence and recognition of more mainstream fare. Napoleon Dynamite hung around the box office dominated by heavily-anticipated blockbuster sequels like Shrek 2 and Spider-Man 2, movie star-driven vehicles like I, Robot and Collateral, and other provocative breakthroughs such as Anchorman and Fahrenheit 9/11. Despite never ranking in the top 5 on any given weekend, the film never dissipated from relevancy. Quintessential word-of-mouth hits are not dependent on colossal opening weekends that experience major drop-offs in the following weeks. Box office legs are an indicator of positive reactions and critical acclaim correlating with financial success, and audiences are flocking to theaters because of a recommendation and not because they were swayed by an onslaught of marketing.
RELATED: Movies With the Smallest Budgets and Biggest Box Office
'Napoleon Dynamite's Cult Following Influenced Its Popularity Beyond the Box Office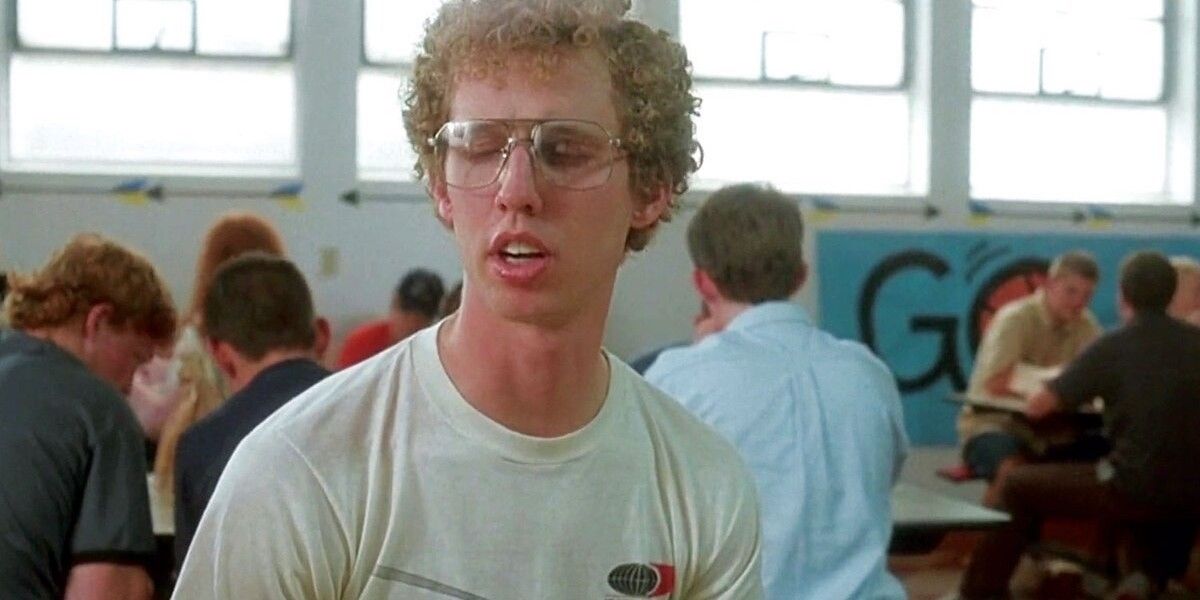 For better or worse, Napoleon Dynamite, the once humble indie comedy shot in the outskirts of Idaho, experienced the riches of franchise and merchandise exploitation thanks to its cult following. Fox Searchlight cashed in on the cult fandom by rolling out a line of merchandising, including articles of clothing with quotes from the film and a plethora of Napoleon-themed accessories–prominently for sale inside Hot Topics. Eight years after the film's initial release, an animated series on Fox debuted with the original cast reprising their roles in voice form. The series was canceled after six episodes. At a virtual panel in 2020, Jon Heder expressed interest in a sequel with continued collaboration with Jared Hess. The actor proposed a "dark version" of the story that tracks the character in the present day. Now that Fox is under the Disney umbrella due to the recent merger, the likelihood of a new chapter in the Napoleon saga has presumably increased.
A staple of many word-of-mouth hits throughout history, Napoleon Dynamite was prosperous in home video sales, collecting $130 million alone from the medium. The indie phenomenon faced the harsh realities of the studio system when, in 2011, Napoleon Pictures, the film's production company, discovered that Fox Searchlight had shortchanged Hess and his team on home video royalty sales, causing the company to file a lawsuit against the distributor for allegedly breaching their agreement on residual sales. Ultimately, the court sided with Fox, ruling that the studio accounted for the proper amount of shares to Napoleon Productions.
'Napoleon Dynamite's Impact on Mainstream Movies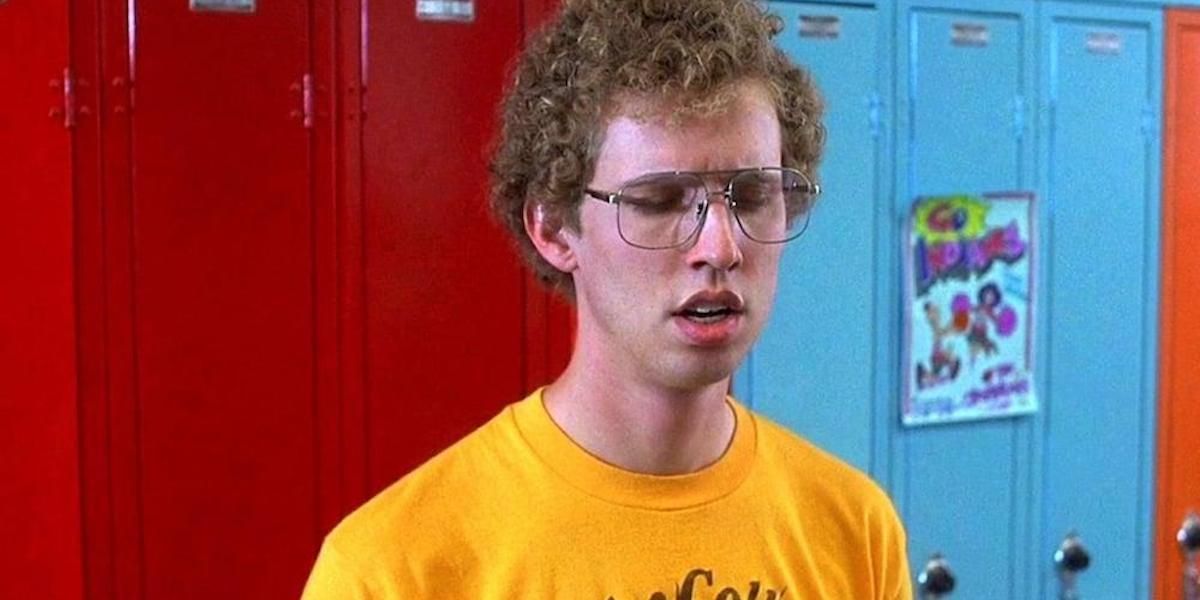 To emerge as a Cinderella story, Napoleon Dynamite needed to tap into a subculture that was slowly molding itself into mainstream legitimacy. In the early 2000s, "nerd culture" began to trickle into the mainstream thanks to the success of superhero films based on Marvel Comics. Upon the arrival of The Big Bang Theory on television airwaves, geek fandom became a coveted enterprise for studios. Regarding the film's setting, high school/teen comedies routinely shaped the supposed nerd outcasts as punching bags. Napoleon Dynamite struck gold in its ability to embrace a "nerd's" quirky behavior without alienating its subjects. For a subgroup of high schoolers who don't belong to stereotypically popular and well-regarded cliques, despite the plot's innocuous juvenility, the film is quite resonant.
The success of Napoleon Dynamite crystallized that there was a profit and cultural impact to be made on small-budget, low-concept films that appeal to a niche audience. In just a few years, endearing comedies about misfits in a small town, including Little Miss Sunshine and Juno, would take this spiritual sub-genre to even greater heights, as both flourished at the box office and the Academy Awards. If the unexpected achievement of Napoleon Dynamite teaches us anything, it is that, while it often works in spontaneous ways, there is no more effective marketing tool than word-of-mouth.
on bbc news
on hindi news
on the news today
on channel 7 news
ôrf news
campo grande news ônibus
ôpera news
campo grande news greve de ônibus
l1 news horário dos ônibus
l1 news ônibus
lago azul news ônibus
news österreich
news österreich heute
news österreich aktuell
news öffentlicher dienst
news österreich corona
news öl
news österreich orf
news ö3
news österreich heute aktuell
news österreich sport
ö24 news
ölpreis news
öbb news
ösv news
österreich news krone
övp news
özil news
öffentlicher dienst news 2023
österreich promi news