This article contains spoilers from Rogue & Gambit #1-5 and Immortal X-Men #14, now on sale from Marvel Comics
The X-Men and their fellow Mutants have been enjoying an extended period of peace and prosperity since Professor X, Magneto, and Moira MacTaggert founded the island nation of Krakoa. Unfortunately, that peace was shattered by Orchis' savage attack at the X-Men's 3rd Hellfire Gala. Krakoa now has a population of only one: Professor X, who fled to the island after the Gala. The rest of Earth's Mutants died in the Krakoan gates at Professor X's command. At least, that's what Xavier believes. Unknown to him, the person who may be Mutantkind's salvation is also on the island, hidden by others trying to protect Mutants and their future.
The island of Krakoa is a living entity that can completely control its land and vegetation. This control was used to contain dangerous prisoners below the ground, as well as create habitats for its inhabitants on the surface. There are also secret hollow locations under Krakoa that even the island itself can't look into, called "No-Places." These features make Krakoa the perfect hiding place for the most important Mutant on Earth. If Professor X or the other Mutants working against Orchis can figure out where this savior is hidden, it may be their best hope that the safety and abundance of the Krakoa era could continue for the Mutants after the Fall of X.
RELATED: Fall of X Keeps Dusting off Throwback Characters — And It's Brilliant!
Aftermath Of The Hellfire Gala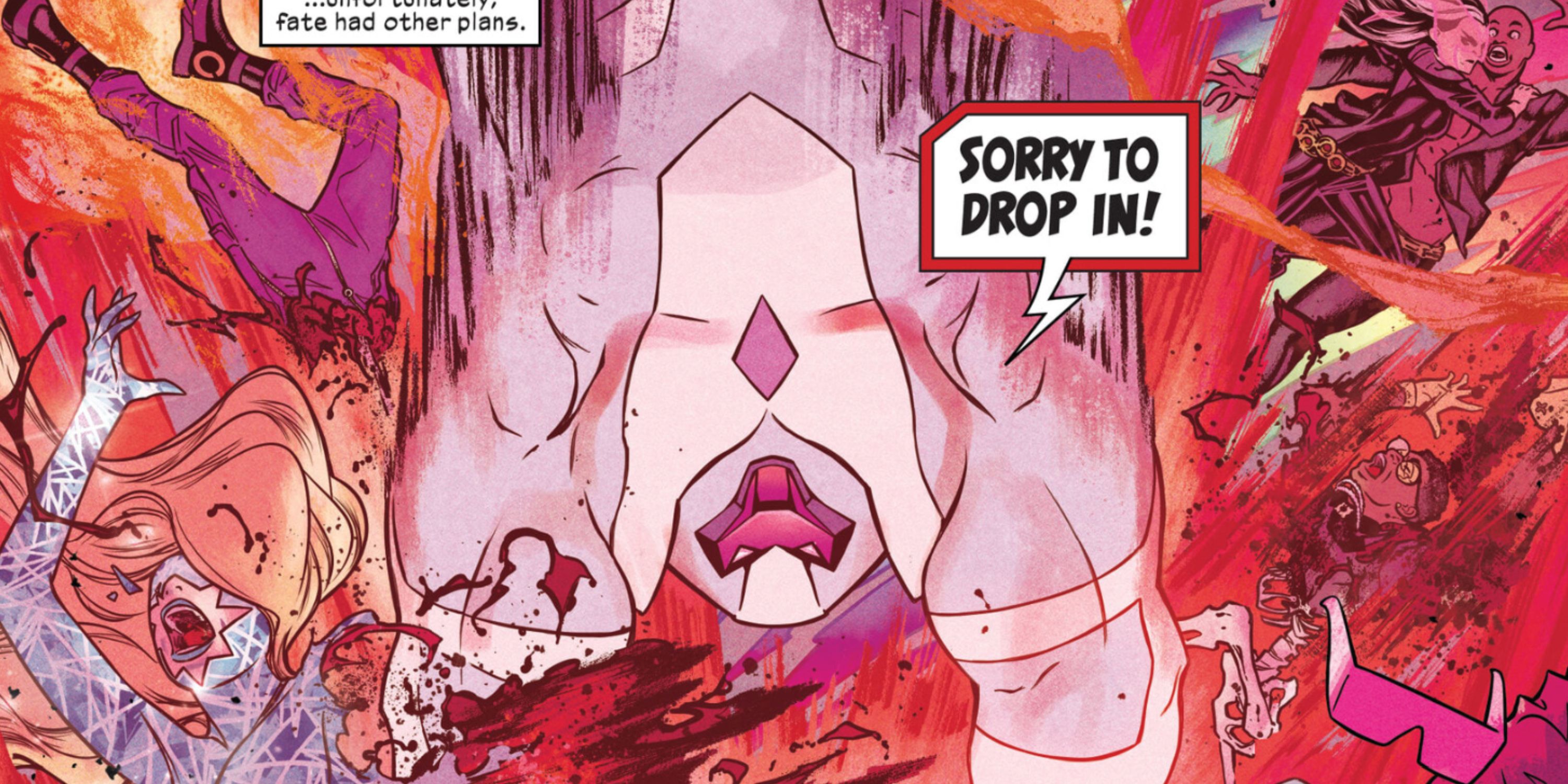 The Hellfire Gala has been the most exciting annual event in X-Men comics for the last several years. The X-Men, their fellow Mutants, visiting heroes, and human dignitaries have donned their finest, most extravagant evening wear to celebrate in style as they elect new X-Men members and reveal Mutantkind's most profound achievements. This year, however, the Gala turned deadly as Orchis launched a long-planned offensive against Earth's Mutants. By the end of the night, most Mutants on Earth were either dead or missing, and Orchis blamed Mutants for killing their visiting human dignitaries and adulterating the Krakoan medicines, making Mutants pariahs on Earth once again.
Orchis' attack struck just as the new team of X-Men was announced. This new X-Men team was particularly exciting and diverse, featuring all the characters Marvel had included in their reader poll for who should be on the team. Juggernaut enjoyed a redemption from his past acts of villainy by being elected to the squad, and longtime fan favorites like Jubilee and Dazzler were finally X-Men again. Their joy was short-lived, however, as the deadly sentinel Nimrod descended through the roof at terminal velocity and instantly killed most of the team. The remaining Mutants attempted to fight back, but Orchis' plans were diabolically thorough.
After the gala, Earth's Mutants were either dead or scattered. The new X-Men team was dead, as was Omega-level telepath Jean Grey. Cyclops was captured by Orchis. Most Mutants were forced to walk through the Krakoan gates by Professor X under duress from Orchis, and ended up in a mystery location off-world. A handful of attendees, such as Emma Frost and Kate Pryde, teleported off the island and regrouped at the Hellfire Club. Some other Mutants, who were not present when Orchis attacked, remain at large on Earth, clandestinely fighting back against Orchis and trying to find and protect their fellow Mutants.
RELATED: Every Member Of The Uncanny Avengers (& Their Greatest Feat)
Rogue, Destiny, and Manifold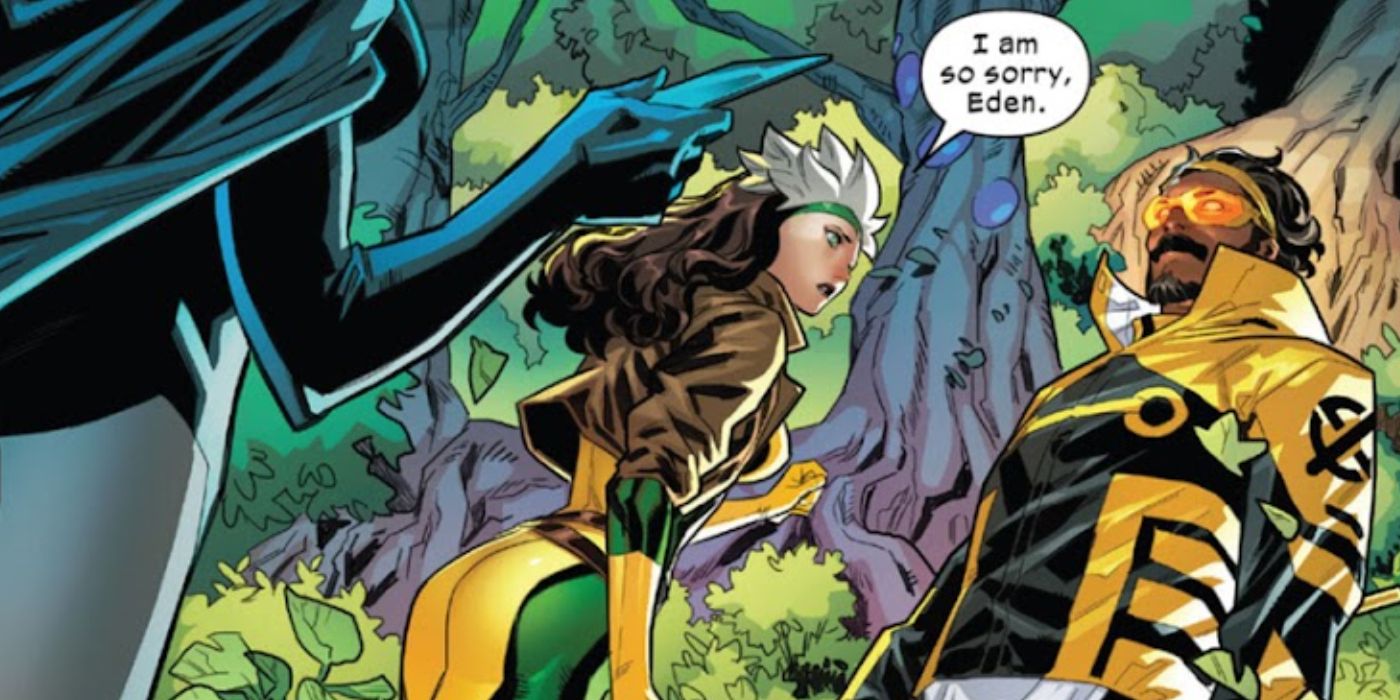 One Mutant who remained on Earth and missed the battle at the Hellfire Gala was longtime X-Men member Rogue. During the Gala, Rogue got word that Captain America had been attacked, and she left to help him. After the attack, Rogue teamed up with Captain America in order to recruit a new Avengers "Unity Squad" (who are featured in the new miniseries Uncanny Avengers). Rogue will undoubtedly be a powerful weapon in the fight against Orchis. Her most valuable weapon in the fight to come, however, is not her super strength or her ability to replicate others' powers. Instead, Rogue's knowledge is her most valuable asset, since she is one of only a few people who know the location of Krakoa's potential salvation.
Most fans expected the 2023 miniseries Rogue & Gambit to be a self-contained adventure focused on their relationship. That much was true, but it also set up Krakoa's potential salvation. In Rogue & Gambit, Destiny approached Rogue with a prophecy — they must locate and conceal the Mutant Manifold because one day soon, Mutantkind would need him. Although Rogue and Gambit were skeptical at first, eventually Destiny convinced Rogue of the necessity of her request. Rogue used a mind-control device to incapacitate Manifold, allowing Rogue and Destiny to hide him in stasis on Krakoa. Even Gambit is unaware of what they did.
Manifold's Mutant gift technically allows him to communicate with the universe, but the most practical aspect of his gift is the ability to teleport both himself and others instantly to and from any location in the universe. Before Orchis attacked, the first thing they did was sabotage any known Mutant teleporters. Orchis infected Magik with nanobots that blocked her teleportation abilities. They killed Lourdes Chantel, and they blocked the Krakoan teleportation gates, after forcing nearly all Mutants to walk through them to an unknown, off-world location. Manifold may be the only Mutant left on Earth with the ability to teleport his people home.
RELATED: X-Men Has Gotten So Dark, Even Captain America is Going to War
Will Rogue Trust Professor X?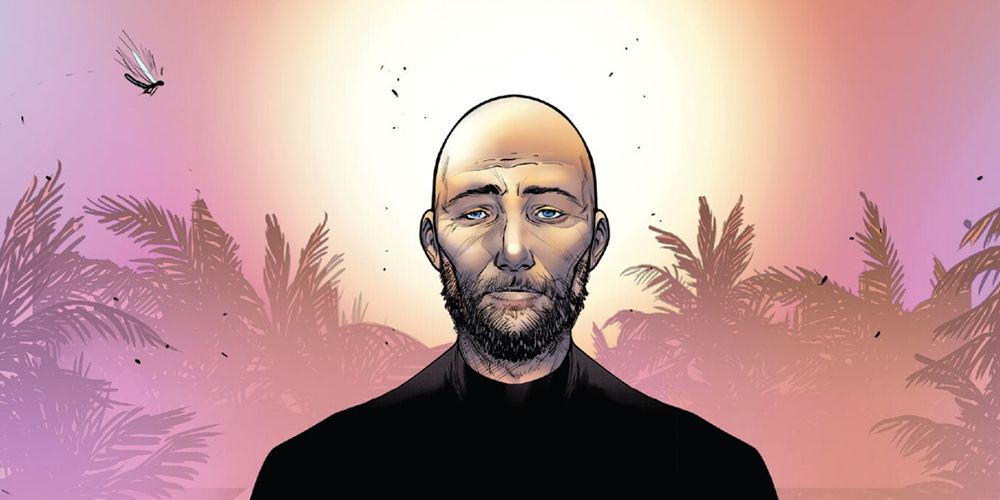 Krakoa was the culmination of Professor Xavier's dream of a home that would allow peaceful coexistence between Mutants and humans. As a nation, they admitted all Mutants, and strictly forbade the killing of any human. Krakoa's leaders negotiated with other nations to exchange valuable pharmaceutical treatments and even resurrection for humans in need for recognition of Krakoa's sovereignty. At this year's Hellfire Gala, they were unveiling technology to help end the world's hunger and homelessness.
When the dream of Krakoa seemingly died at the Hellfire Gala, it broke Professor X. He returned to the island alone to defend it from invaders, even though he believes his people are almost all dead. Professor X now wanders Krakoa while reliving the trauma caused by Orchis' attack. When Orchis scientists attempt to reach the island, he repulses them with horrifying illusions and feelings of terror. Emma Frost attempted to reassure Xavier by pointing out that the Mutants who left through the gates may not be dead. In his grief, Professor X wouldn't hear it.
Thanks to Rogue and Destiny's preparations, and Professor X's physical presence on Krakoa, the pieces are all in place for the Mutants' salvation. If Professor X can find and awaken Manifold, he will have the power to return all the lost mutants to Earth. Perhaps Manifold can even help to locate them. But first, Xavier will need to be convinced that they are alive, and find the willpower to continue in the face of his losses. Thanks to some questionable decisions over the years, the X-Men have been losing faith in Professor X's leadership. Destiny is almost certain not to trust him. Rogue, however, might still be convinced to confide in the man who saved her at her lowest point.
RELATED: The Best Kind Of X-Men Are Officially Dead And Gone – And Kitty Pryde Just Proved It
Mutants are facing one of their hardest challenges yet, and they have seen more than a few. Many of the most powerful X-Men are dead, and the rest are scattered across the universe. In a single evening, the entire race went from having a home and free movement across two planets to being hunted and imprisoned (or worse). Thanks to Destiny's visions and Rogue's actions, however, the X-Men still have a chance to recover their people and fight back against the treacherous villains who have vilified and exiled them.
The X-Men have always been a product of Professor Xavier's dream of coexistence between humans and Mutants. Although Professor X's pursuit of this dream has sometimes brought terrible hardship or even death to himself and his followers, he has never completely lost faith. Professor X now has the ability to save his people within his reach, but he will need to deal with his trauma and earn the trust of those with the knowledge he needs. This may be a rough patch for Earth's Mutants, but they can still be saved by the man who assembled and trained the X-Men.
on bbc news
on hindi news
on the news today
on channel 7 news
ôrf news
campo grande news ônibus
ôpera news
campo grande news greve de ônibus
l1 news horário dos ônibus
l1 news ônibus
lago azul news ônibus
news österreich
news österreich heute
news österreich aktuell
news öffentlicher dienst
news österreich corona
news öl
news österreich orf
news ö3
news österreich heute aktuell
news österreich sport
ö24 news
ölpreis news
öbb news
ösv news
österreich news krone
övp news
özil news
öffentlicher dienst news 2023
österreich promi news