Only Murders in the Building returned for its third season on August 8th, 2023. In the time between episodes, fans of the quirky crime comedy are surely looking for something to fill the void left by the lack of Oliver, Charles, and Mabel. Luckily, 2022 saw the release of the perfect film for fans of Hulu's eccentric original.
See How They Run, directed by Tom George in his solo debut, follows an exhausted old inspector (Sam Rockwell in what may be his best comedic performance) as he teams up with an overly enthusiastic newcomer (Saoirse Ronan) to solve the murder of the director of the film adaptation of Agatha Christie's The Mousetrap. Similar to Clue and Knives Out, See How They Run is clever, creative, and an homage to a much-beloved genre. All these traits make it an ideal watch for fans of Only Murders in the Building.
RELATED: Only Murders in the Building: [SPOILER] Is the Ideal Murder Mystery Victim
See How They Run Balances Crime and Comedy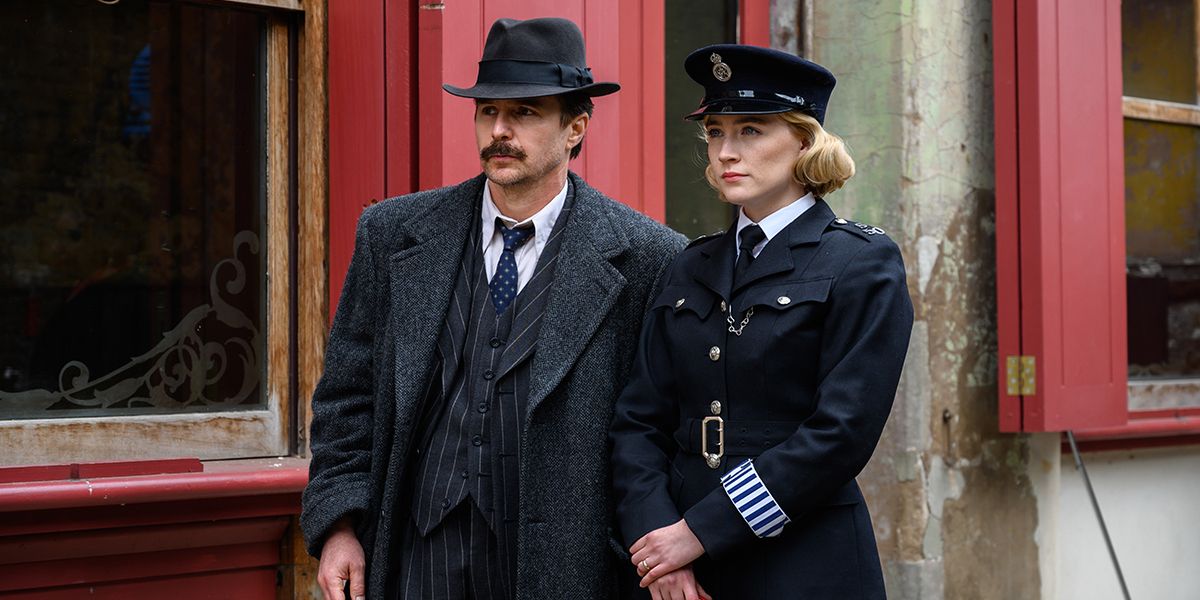 Like Only Murders in the Building, See How They Run takes a somewhat zany approach to its objectively dark subject matter. Often, crime fiction stumbles into the pitfall of being incredibly dark and adopting a true-crime sort of tone. This contrast is a major part of what made Only Murders in the Building so successful. It never takes itself too seriously, which helps make it more appealing to the faint of heart than other entries in the genre like Breaking Bad or Justified. Simultaneously, it doesn't stray away from the gruesome details, which ensures that those who do enjoy the darker side of things can still enjoy it.
While See How They Run leans much more into the comedy aspect, the mystery is compelling enough to attract even the most hardened of audiences. The film's incredibly self-aware and tongue in cheek — after all, it's a murder mystery film about a death that occurred during the making of a murder mystery film — much in the same way that Only Murders in the Building. Early in the film, the director, Leo Koepernick (played by a truly scene-stealing Adrien Brody), monologues about how every whodunit is the same. They all feature a prologue that introduces every single character, and then, at the end of it, the most unlikable character is killed. A weary inspector shows up, makes a few wrong turns before solving the case, and then gathers all the suspects in one room so he can point out who did it in front of everybody. Of course, this is exactly what happens in the film, and it sets the tone for all the running gags to follow. See How They Run is fully conscious of what it is, just like Only Murders in the Building, and these jokes constitute a significant part of what makes the film work.
RELATED: Only Murders in the Building Season 3 Gives Its Detectives Nuanced Troubles
See How They Run Features a Quirky Cast of Characters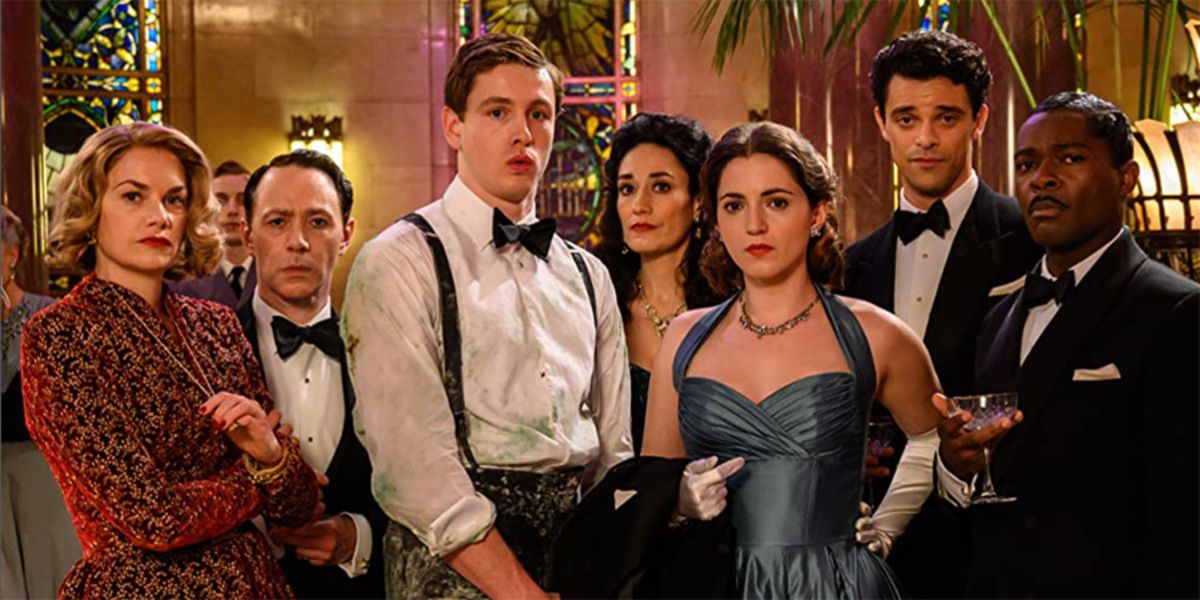 See How They Run's other similarity to Only Murders in the Building comes from how goofy the group of suspects really is. Though they never make the mistake of accusing a major musician of being involved in the murder, the movie's detectives make their fair share of missteps. In fact, there's even a running joke about how Stalker believes that anyone who shows even the slightest hint of motive or involvement with the killing is the sole murderer, and they should report it to the station immediately. From a condescending film star to a down-on-his-luck screenwriter, See How They Run has a fascinating cast, all with their own potential reasons for offing Kaepernick, and they all serve a crucial role (and provide their fair share of jokes as well).
And, of course, it's impossible to talk about the film without discussing its two main characters: Inspector Stoppard and Constable Stalker. They're an altogether implausible duo whose dynamic bears striking similarities to Oliver, Charles and Mabel's. Their transformation from reluctant partners to actual friends is the beating heart of the film, and it's a testament to their performances and the writing that it works so well. All in all, See How They Run is a fantastic movie worth checking out for any fans of the murder mystery genre — especially those who enjoy Only Murders in the Building.
See How They Run is currently streaming on Max, and Only Murders in the Building Season 3 is streaming on Hulu, with new episodes releasing every Tuesday.
on bbc news
on hindi news
on the news today
on channel 7 news
ôrf news
campo grande news ônibus
ôpera news
campo grande news greve de ônibus
l1 news horário dos ônibus
l1 news ônibus
lago azul news ônibus
news österreich
news österreich heute
news österreich aktuell
news öffentlicher dienst
news österreich corona
news öl
news österreich orf
news ö3
news österreich heute aktuell
news österreich sport
ö24 news
ölpreis news
öbb news
ösv news
österreich news krone
övp news
özil news
öffentlicher dienst news 2023
österreich promi news