Directed by Joel and Ethan Coen, those famous filmmaking siblings adapted the script for No Country for Old Men (2007) from a novel of the same name, written by Cormac McCarthy. That's one of the greatest American novelists of his time, with other hit pieces of literature under his belt like The Road and, of course, Blood Meridian. But regarding No Country for Old Men, it's easily the best adaptation of a McCarthy novel to ever hit the silver screen. That can of course be attributed to the individual plot points and thought-out character dynamics developed by McCarthy. But film is a totally separate beast, and the Coens had quite the task when adapting the difficult novelist.
Often cited as the Hemingway of his generation, Cormac McCarthy had an idiosyncratic writing style that featured minimalist prose, hard-hitting themes, and instances of aestheticized violence which almost seemed to influence the Coens. Think about the woodchipper scene from Fargo (1996), for instance. Little dialogue within a gruesome death sequence that features underlying thematic resonance regarding greed, hate, and betrayal; McCarthy's style almost sounds like the most efficient Coen brothers thrillers.
The Coens were well-versed in McCarthy's style of storytelling, with the siblings citing the author as one of their all-time favorite literary figures. And thus, they took great care in adapting the novel at hand, with characters like Anton Chigurh perfectly portraying the violent aesthetic and Ed Tom Bell conveying poignant themes.
Those are some famous characters played to critically acclaimed degrees by Javier Bardem and Tommy Lee Jones, respectively, with other members among this star-studded cast including Josh Brolin, Kelly Macdonald, and Woody Harrelson. The film received numerous accolades at the 80th Academy Awards, winning four out of eight total nominations. And although it came up short for both, among the many golden statuettes that No Country for Old Men was in contention for were Best Sound Editing and Best Sound Mixing. Both were on expert display despite losing to The Bourne Ultimatum (2007).
But somehow, an equally fascinating story is the music of No Country.
The Music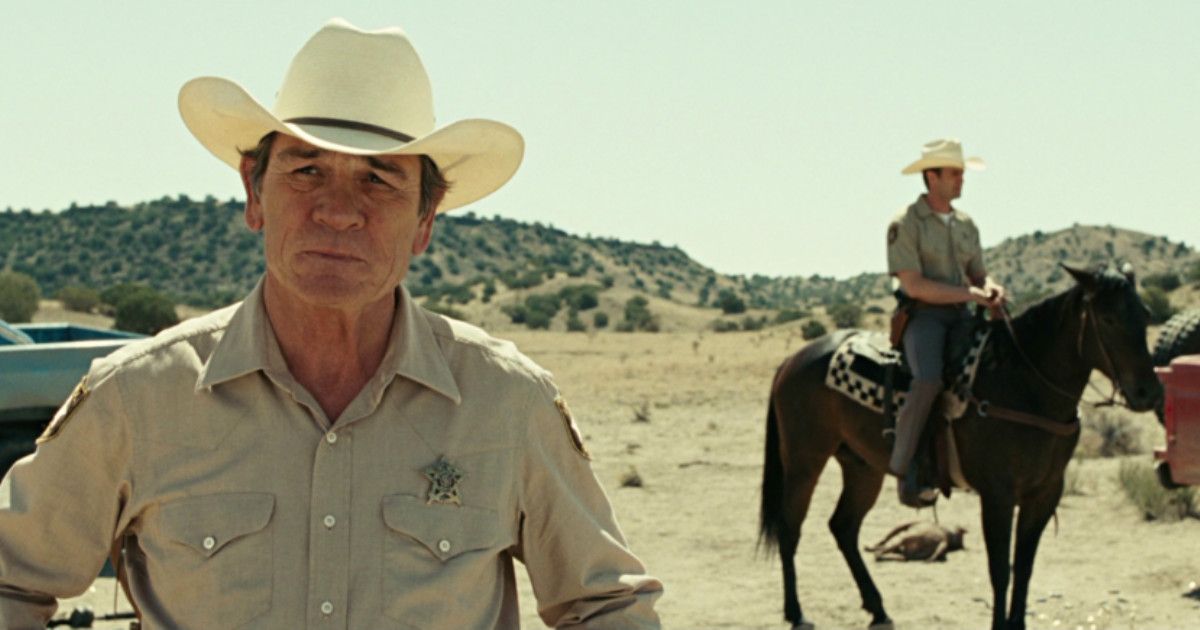 The Coen brothers write the scripts to each movie they direct, rendering them shining examples of auteurism in the industry with full creative control over their works. Thus, during production, whatever they say goes. For the most part, at least. Of course, they wrote the script at hand, directed the individual scenes, and controlled the general course of production. Famously, the Coens do so together. But one idea for No Country came from one brother in particular.
As legend has it, Ethan convinced Joel to use as little music as possible. They hired for these purposes one of their longest-running collaborators Carter Burwell, who had been composing their music since they debuted with Blood Simple (1984). The only film he didn't compose the music for was in fact O Brother Where Art Thou (2000). But each film that came before and even that came after were scored by Carter Burwell, who even received a BAFTA nomination for Best Original Music thanks to his work on The Man Who Wasn't There (2001), one of the most underrated features from the Coens.
Related: 10 Movies That Make 2007 a Great Year for Cinema
For the film at hand, Burwell implemented into his repertoire singing bowls that create deep, constant tones. But there was a grand total of just sixteen-minutes worth of music in the film, and that counts the end credits. With such a sparse use of music, it's hard not to draw immediate comparisons to the writing style of Cormac McCarthy. But when also accounting for the paucity of dialogue featured in the adaptation of No Country for Old Men, the film's minimalist style becomes even more prevalent.
The Sound Effects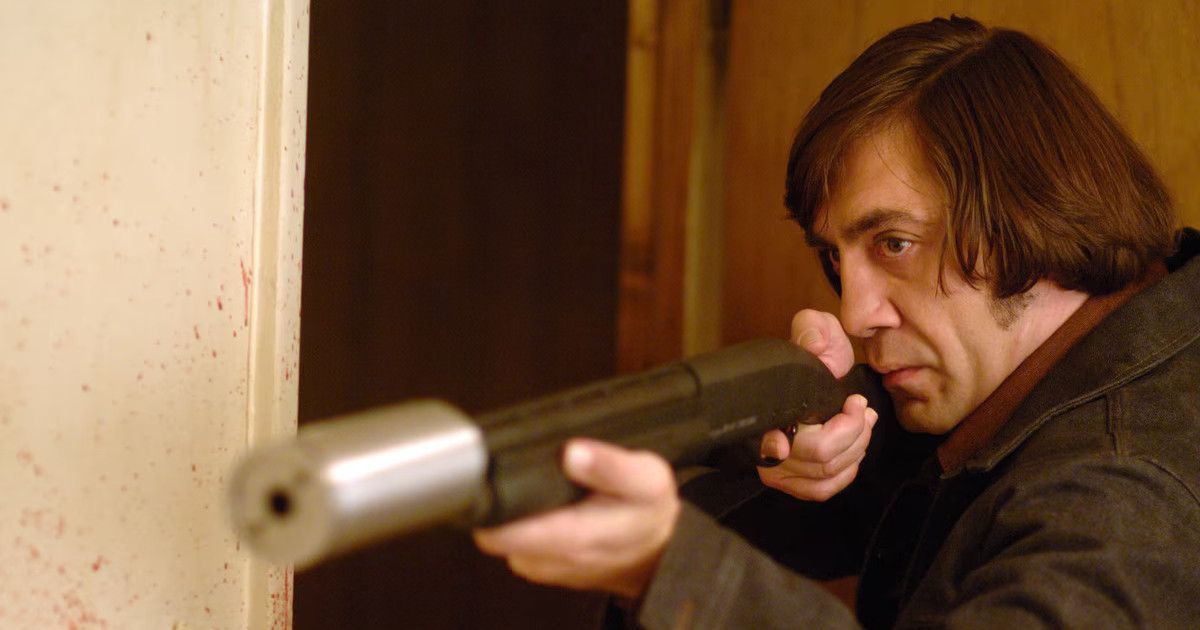 To handle the sound effects and tactics of editing, the Coens relied on another of their greatest collaborators: Skip Lievsay. He had been working with the siblings throughout their entire career to this point, with Lievsay acting as either the supervising sound editor on movies like The Hudsucker Proxy (1995), or as the re-recording mixer in others such as Raising Arizona (1987). And in some instances, like the one at hand, Lievsay even fulfilled both duties.
Related: Best Coen Brothers Films, Ranked
In No Country for Old Men, he frequently combined emphatic sounds such as gun shots with more ambient noises from engines and prairie winds, for example. The foley work of Chighur's shotgun firing toward his enemies was specifically stylized for the movie, with a suppressor attached to the firearm that was also invented exclusively for the film. And the sound of Chigurh's iconic captive bolt gun has a story of its own, with each created noise blending perfectly into Burwell's atmospheric melodies.
The dearth of music in No Country emphasizes noises such as footsteps, or even a stop sign blowing in the breeze while the viewers falls to the edge of their seat. Famous novelist Cormac McCarthy is sparse in his prose, and the same thing goes for his dialogue. You mainly get an idea of his stories and their tones through his descriptions. But with the film counterpart of No Country for Old Men, the atmospheric unease was conveyed by well-developed sound design that helped bring tension around every corner of its plot.
on bbc news
on hindi news
on the news today
on channel 7 news
ôrf news
campo grande news ônibus
ôpera news
campo grande news greve de ônibus
l1 news horário dos ônibus
l1 news ônibus
lago azul news ônibus
news österreich
news österreich heute
news österreich aktuell
news öffentlicher dienst
news österreich corona
news öl
news österreich orf
news ö3
news österreich heute aktuell
news österreich sport
ö24 news
ölpreis news
öbb news
ösv news
österreich news krone
övp news
özil news
öffentlicher dienst news 2023
österreich promi news