In early 2024, the series finale of Star Trek: The Next Generation turns 30 years old. It remains one of the most beloved series finales of not just the franchise but any long-running TV show. If Picard Season 3 proved anything, it's that the show could've continued. Yet, if Star Trek: TNG went past Season 7, it likely would have done it without Captain Picard. It would've been a huge risk for the nascent franchise, but an interesting one, nonetheless.
A decade after Star Trek: The Original Series was canceled, the show's performance in syndication encouraged Paramount to try to bring it back. There were a lot of failed attempts. There was the Star Trek: Planet of the Titans movie, which would've featured a drastically redesigned Enterprise. Series creator Gene Roddenberry tried to develop a sequel series, but much of that was repurposed for The Motion Picture. Never one to waste good ideas, he took his Star Trek: Phase II leftovers and used them to develop The Next Generation. The show truly kicked off Star Trek's second wave, and TNG rode the crest all the way until finally crashed with 2002's movie Nemesis. By the time the series finale aired, however, the second wave was more like a tsunami. The Original Series' cast finished their theatrical run, but a movie featuring a symbolic handover of the franchise from TOS to TNG was always going to happen, too. Yet, the flagship series could've easily continued to be a ratings success, but it would've likely featured a handover from Captain Jean-Luc Picard to Will Riker or some new character. That's the risky part.
RELATED: Why This Character's Death in Star Trek: Picard Was Its Most Tragic
Patrick Stewart Was Fed Up with TNG at the Series' End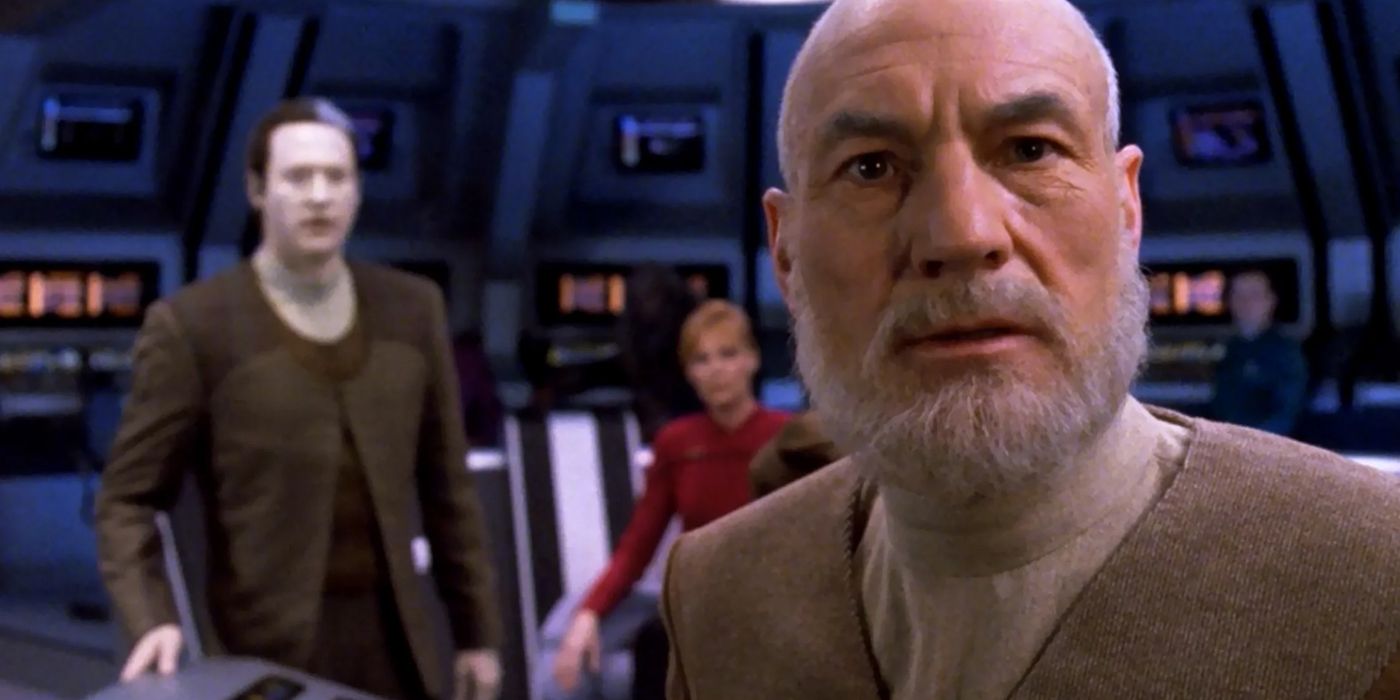 Every chance he gets, Captain Picard actor Patrick Stewart talks about how he didn't really want to take the role. The term "franchise" didn't even exist for television yet. Conventional Hollywood wisdom suggested it was impossible to revive a show like Star Trek: TOS. The unique first-run syndication deal covered two full seasons, and it was Paramount that would decide the show's subsequent fate. So, it was a surprise when, according to a 1994 Entertainment Weekly report, Paramount made the decision to end The Next Generation despite earning 15 to 20 million viewers each week. It wanted to beam the cast and crew of the Enterprise-D to the big screen.
In a discussion with longtime Star Trek writer and producer Brannon Braga, Inglorious Treksperts host Mark Altman spoke about covering the finale for Cinefantastique magazine. He said that Patrick Stewart was very unhappy during his set visit. The EW report opens by describing Stewart shouting at an Entertainment Tonight crew also visiting. It also includes quotes from TNG cast members like LeVar Burton and Jonathan Frakes questioning the wisdom of canceling a hit show. The X-Files hadn't yet proven a TV series could have a hit movie and continue to do well in the ratings. This could've been another pioneering move from Star Trek, but Braga said in the interview Patrick Stewart probably would've left the series.
Deep Space Nine wasn't matching the TNG ratings. Star Trek: Voyager was in development as the United Paramount Network's flagship series. A continuation of The Next Generation could've worked, but it would've meant passing the ship on to a new captain. Frakes' Riker is the obvious choice to replace Picard, but the new captain could've been an outside hire. There was never any guarantee TNG was going to work. "So much of the success of [the show] was Patrick Stewart," Braga said in The Fifty-Year Mission, a book co-authored by Altman, adding, "The guy could read a phone book and we'd watch him." Could it have survived his exit?
RELATED: Star Trek Theory: Why the Borg Queen Didn't Appear in The Next Generation
TNG with Rotating Crew and Captains Could've Been Interesting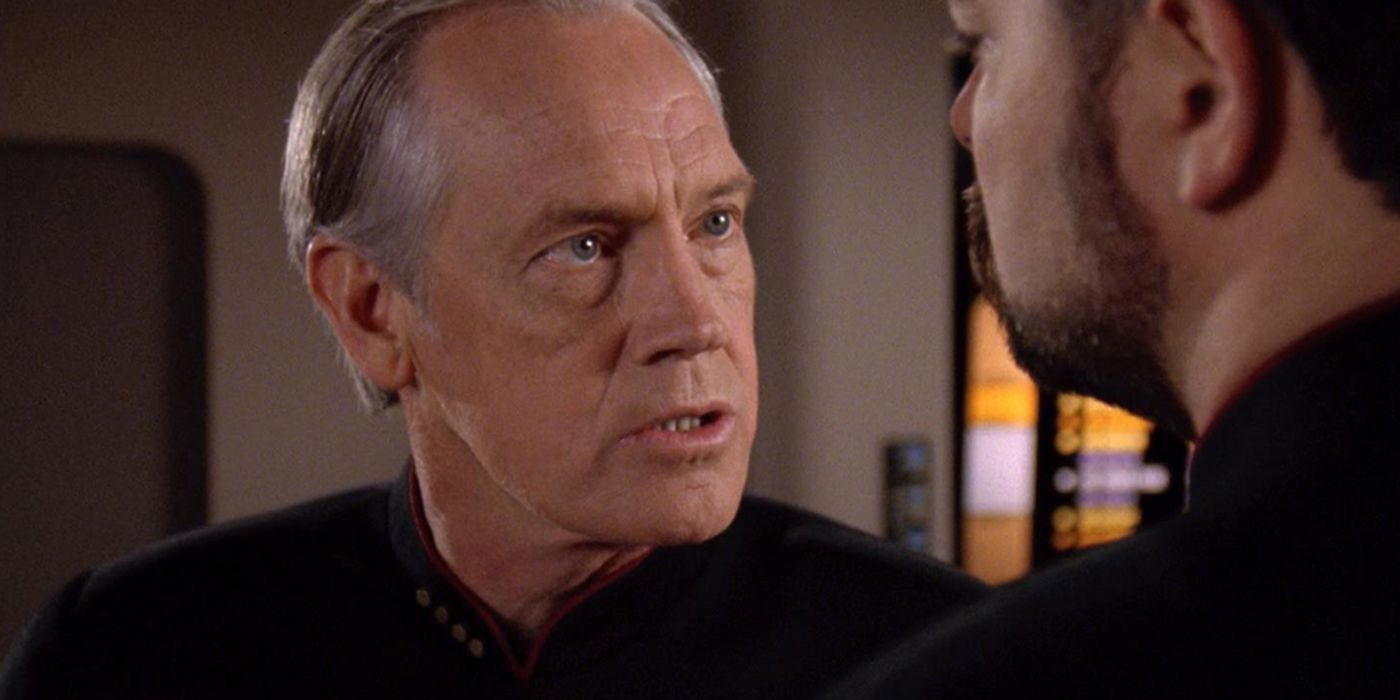 In an alternate timeline, a group of renegade Klingons didn't blow up the Enterprise-D in Star Trek: Generations allowing the series to come back for Season 8. In The Fifty-Year Mission, Braga said "A Star Trek series is only as good as its captain," which may be true, but it doesn't discount a changing of the guard. One strategy would have been to have Stewart promoted to Admiral, perhaps even continuing to appear via viewscreen to give the Enterprise its orders. Under the command of Captain Will Riker, the Enterprise-D crew could've continued to boldly go for 26 episodes per year.
Another strategy would've been to include drastic recasting, keeping the show's most unique characters like Data, Worf and Deanna Troi. Along with the new cast, a new cadre of writers could come in to carry the series forward. It would be a different The Next Generation, which conventional wisdom suggests would have failed. Of course, conventional wisdom was always wrong when it came to Star Trek. With the right storytellers, filmmakers and cast, the series might have successfully redefined itself. Essentially, it was the plan behind Star Trek: Phase II.
It's easy to say this wouldn't have worked, but Star Trek: TNG wasn't supposed to work in the first place. If Supernatural could run 15 seasons with no successful spinoffs, The Next Generation might have made it 25. Of course, it just as likely could have tarnished the Star Trek legacy if was an epic failure. Ending TNG at the height of its popularity was a bold move that left fans wanting more. That desire persisted even through the four films, which is why Star Trek: Picard Season 3 felt so satisfying. Nonetheless, it's fun to imagine how the show might have continued, and if it could've survived the loss of Captain Picard.
on bbc news
on hindi news
on the news today
on channel 7 news
ôrf news
campo grande news ônibus
ôpera news
campo grande news greve de ônibus
l1 news horário dos ônibus
l1 news ônibus
lago azul news ônibus
news österreich
news österreich heute
news österreich aktuell
news öffentlicher dienst
news österreich corona
news öl
news österreich orf
news ö3
news österreich heute aktuell
news österreich sport
ö24 news
ölpreis news
öbb news
ösv news
österreich news krone
övp news
özil news
öffentlicher dienst news 2023
österreich promi news