The following contains spoilers for Jujutsu Kaisen Chapter 66, "Hidden Inventory, Part 2" onwards by Gege Akutami, John Werry, and Snir Aharon, available in English from Viz Media.
Toji Fushiguro's poor childhood isn't new information to Jujutsu Kaisen fans — it's actually the reason behind all the parallels between him and Maki Zenin. Both grew up without cursed energy in one of the most influential families in Jujutsu society, causing them to be disgraced and mistreated by the Zenin Clan. However, Maki isn't the only family member whom Toji has a resemblance to.
His son, Megumi Fushiguro, knows very little of his parents, but his actions have already echoed those of his father. The Culling Game has brought out a darker side to the young Fushiguro, likely because of his rocky upbringing. Instead of saving his son from the same tragic childhood, Toji Fushiguro passed the traumatic Zenin cycle of hate down to Megumi. That said, this doesn't necessarily mean that Megumi is going to perpetuate this toxic cycle.
Updated on August 22, 2023, by Ajay Aravind: Jujutsu Kaisen doesn't revolve exclusively around the life of its protagonist, unlike several equally popular shonen series. On the contrary, the story weaves in and out of various character arcs, blending them together into a highly sophisticated narrative tapestry. Megumi Fushiguro's relationship with his father Toji, for instance, also gets to bask in the spotlight. Although Megumi has no connection to his dad as of Season 2, the manga reveals a lot more about their contentious backstories. As such, we've updated this feature with some more information about these two memorable characters.
RELATED: Why Do Jujutsu Sorcerers Cover Their Eyes?
Despite His Murderous Nature, Toji Cares About Megumi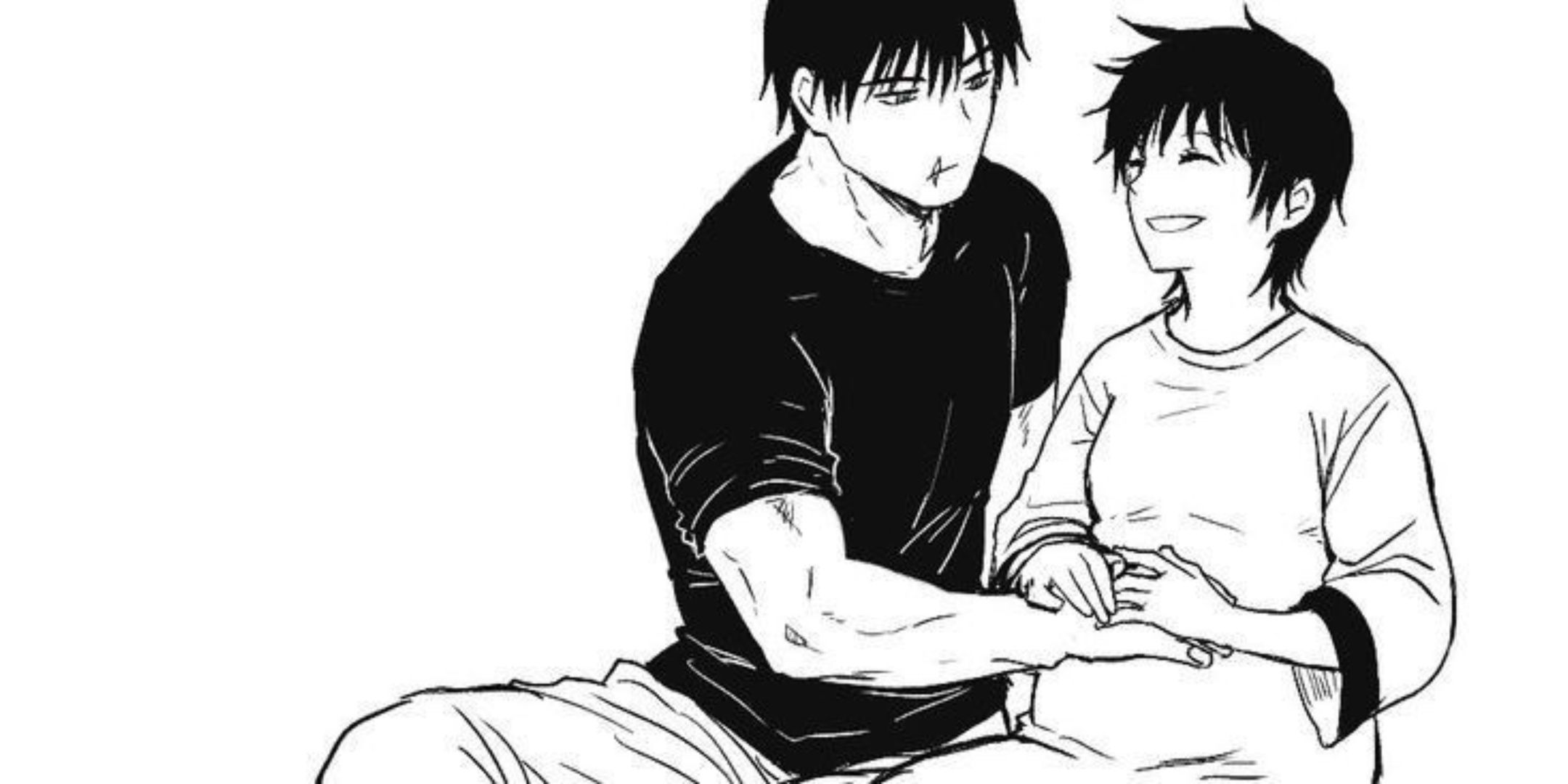 Toji Fushiguro is one of Jujutsu Kaisen's most complex characters, mainly because his personality is often distilled down to his strength. Despite his impressive power, Toji's main character trait is how truly cruel he is. Fushiguro was known as the Sorcerer Killer, an assassin hired to bring down figureheads in Jujutsu society — but he wasn't doing this to provide for his son or make money to give him a better life. Toji Fushiguro was an assassin because he knew he was good at killing, effectively making a thriving business out of murder. He purposefully went out of his way to be as cruel and callous as possible in order to repress any vulnerability.
This behavior was a coping mechanism for Toji Fushiguro to deal with never having a home or being shown any kind of unconditional love in his life. He was treated as an object for being the only Zenin born without cursed energy, and since Megumi inherited the strongest cursed technique in the Clan, he lived a very similar life. Toji abandoned him as a child, and thus Megumi never had a stable home for most of his life. He was eventually taken in by Gojo Satoru, which brought some balance to his life, but even the mentor clearly intended to use Megumi and his overpowered cursed technique. Megumi got help from Gojo, but it was conditional — he must grow up to be a sorcerer and risk his life for strangers.
Toji abandoned Megumi because he believed that, after his wife died, he could never be the father his son needed. Toji loved Megumi and saw him as a blessing, so his heart truly was in the right place. He pushed away all vulnerability instead of grieving his wife and raising his child because. However, Toji leaving Megumi forced the latter into a childhood that mirrored his own.
RELATED: The Strange Case of Jujutsu Kaisen's Mangaka, Gege Akutami
Toji Continued The Abuse The Zenins Inflicted On Him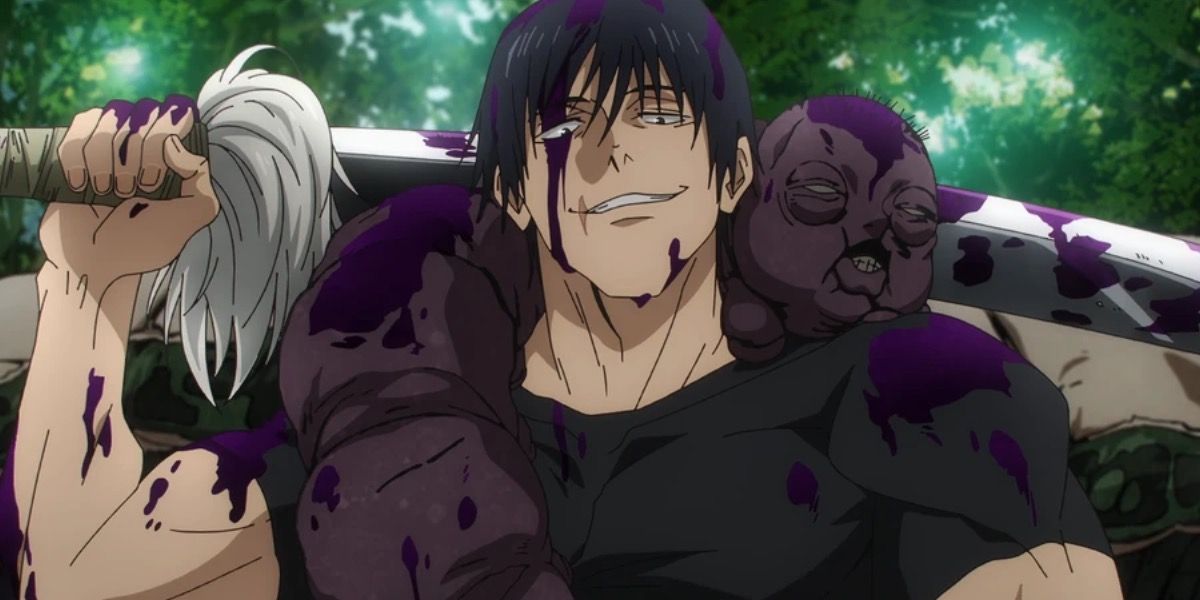 Toji Fushiguro failed to break the Zenins' cycle of abuse, which makes his character arc quite tragic. He was capable of love and care; the admiration he had for his wife showed his soft, vulnerable side. Toji chose to harden himself to inflict pain on others because this is what his upbringing made him believe strength was supposed to be. A cycle of abuse will continue until someone breaks it, and instead of being the person to do so, Toji ended up inflicting similar trauma onto Megumi — who in turn inherited his same flaws. As such, Megumi is at risk of becoming callous as well because he's never been taught how to deal with his emotions.
While Megumi seems to be the opposite of Toji, the pair are similar at the core. Megumi had an incredible amount of responsibility thrust on his shoulders when he was young due to his cursed technique. On top of this, he never had parents or a stable home, so his emotional response was always to repress himself. Megumi may break if he considers how unfair the circumstances of his life are or how angry it makes him, so he just doesn't think about it at all. Because of this lack of emotional intelligence, Megumi is beginning to take after Toji, hardening up and hurting people to avoid vulnerability.
RELATED: Jujutsu Kaisen Theory: A Third Option to Stopping Cursed Spirits for Good
Megumi Could Break the Zenin Cycle of Abuse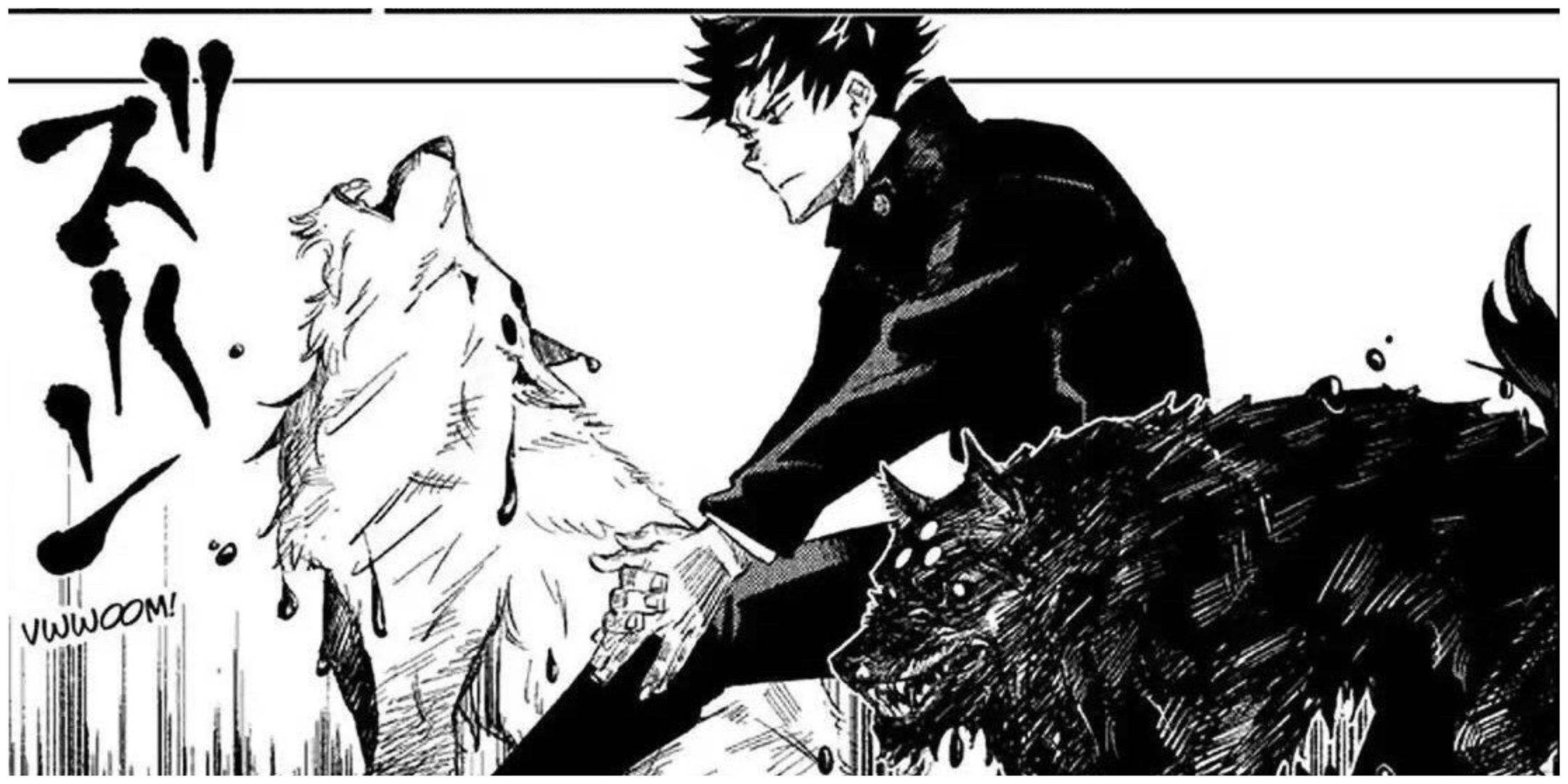 Megumi believes himself to be selfish and is aware that he picks and chooses who he kills, which was seen when he killed the unconscious Chizuru in Jujutsu Kaisen's Culling Game. Although Toji Fushiguro was also incredibly self-aware and recognized right from wrong, this didn't stop him from doing bad things. The pair have coped in the same way, both using self-awareness as a nonchalant excuse to act unethically.
Megumi Fushiguro was wrong to kill Chizuru; he did it simply because he could. At the time he chose to kill his opponent, players no longer had to murder to gain points — but the young sorcerer still opted to end someone's life. Megumi's darker side is emerging, but it's eerily reminiscent of Toji's, and both were crafted in the same cycle of abuse. That said, given Megumi's importance in the overarching Jujutsu Kaisen storyline, it doesn't make sense to send him down the same path. On the contrary, heroic Shonen characters almost always find a way to tackle their dark histories without losing themselves in the process. Fans can only hope that Megumi gets that epiphany at some point.
on bbc news
on hindi news
on the news today
on channel 7 news
ôrf news
campo grande news ônibus
ôpera news
campo grande news greve de ônibus
l1 news horário dos ônibus
l1 news ônibus
lago azul news ônibus
news österreich
news österreich heute
news österreich aktuell
news öffentlicher dienst
news österreich corona
news öl
news österreich orf
news ö3
news österreich heute aktuell
news österreich sport
ö24 news
ölpreis news
öbb news
ösv news
österreich news krone
övp news
özil news
öffentlicher dienst news 2023
österreich promi news