Kaguya Sama: Love is War is one of the most highly praised and well known romance anime out there. If you're looking for something similar, check this list out!
10) More Than A Married Couple, But Not Lovers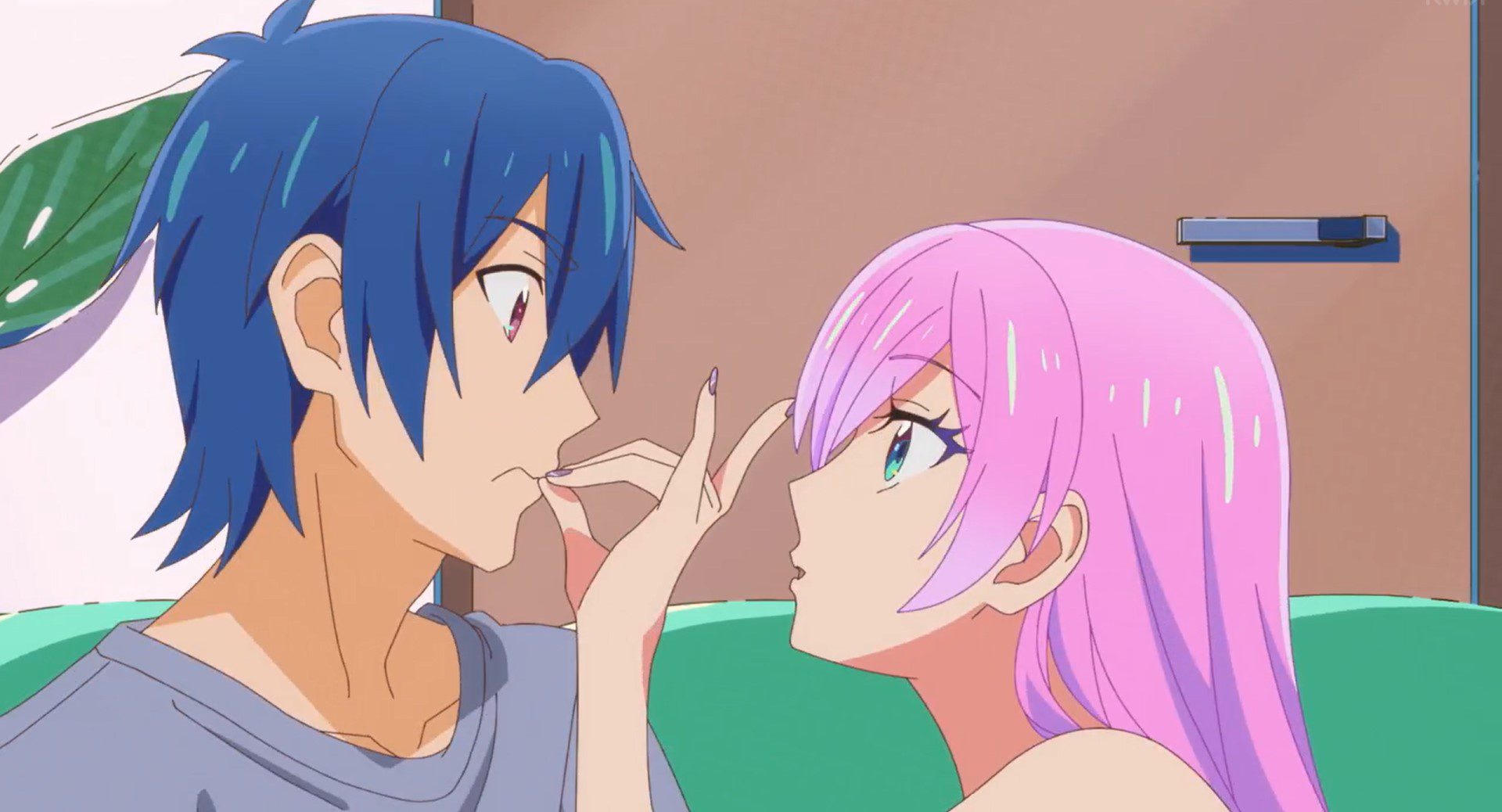 This one features a massive love rectangle between two guys and two girls. Main protagonist Jiro has a crush on his childhood friend Shiori, but gets paired with the popular Akari Watanabe for a "couples training program". The aim of the game is to accumulate points by acting as a real married couple. If enough points are accumulated, the pairs are allowed to request a partner swap, and select someone they would rather be with. The series features the love of all four main characters, but it mainly follows Jiro and Akari's journey through the couples training program.
9) The Quintessential Quintuplets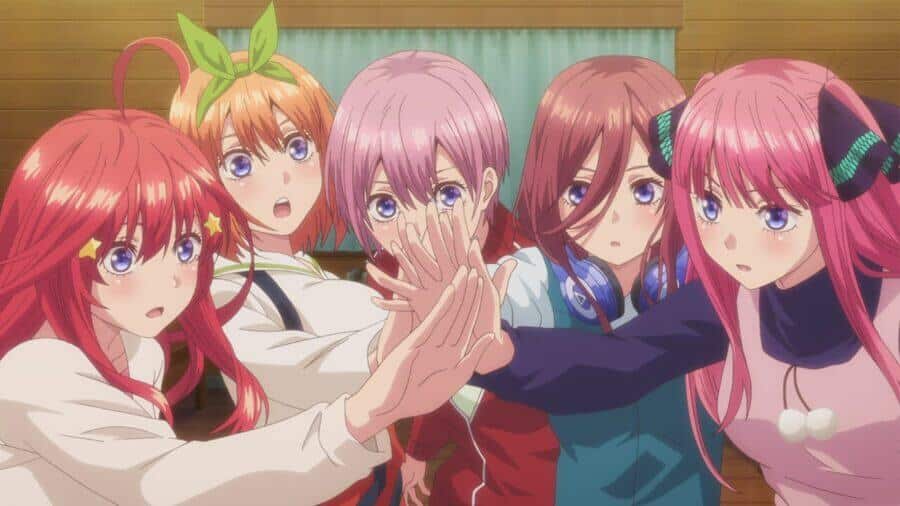 This one is lower down on the list due to it being a harem, unlike Love Is War. Futaro is a high school student who's family is in debt. Desperate for money, he accepts a high-paying tutoring gig to tutor five rich sisters. The twist is – these sisters are his age and recently transferred to his school. The series has many comedic elements to it much like Love Is War, and has the same romcom vibe.
8) Wotakoi: Love Is Hard For Otaku
Wotakoi features an office setting, with the main characters being salarymen/women in their mid twenties. The main pairing in the series is childhood friends Hirotaka and Narumi, who are reunited in the workplace after Narumi joins the company. Over the course of the series a more mature and sophisticated type of love is put on display, as the characters navigate through working life alongside love itself.
7) Oregairu: My Teen Romantic Comedy Was A Lie
Oregairu is another big name in the romcom scene. Hachiman Hikigaya comes into contact with Yukino Yukinoshita after joining the service club, a club in which Yukino founded and is the president of. Over time, Yukino begins to come out of her shell, and socialise on a friendlier level with Hachiman. Could this be the start of a blossoming love?
6) Saekano: How To Raise A Boring Girlfriend
Saekano follows a group of friends who are working on a game together. Tomoya Aki leads the group and is the main creative "director" shall we say, with Eriri Spencer-Sawamura, Utaha Kasumigaoka, and Megumi Kato. The group is titled "Blessing Software" and specialise in writing Doujin. Can the group really just focus on creating the game without feelings getting in the way?
5) My Dress Up Darling
You might have already seen this one, but if not you gotta give it a watch. Marin Kitagawa is the popular girl with a nerdy side, and an extreme love for cosplaying. Unfortunately, through trial and error, she's realised that making cosplay outfits herself isn't working out. This is when she meets Gojo Wakana, someone who can make cosplay outfits himself. She recruits him as her private tailor, and so begins a very interesting partnership.
4) Shikimori's Not Just A Cutie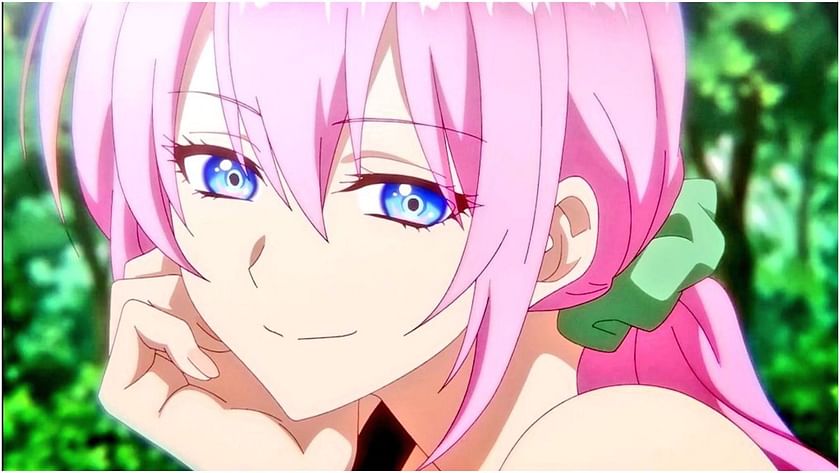 Clumsy Izumi can't keep himself from getting in trouble, too bad he doesn't have an extremely capable and protective girlfriend to keep him out of harm's way. Oh wait, he does, and her name's Shikimori. Not only is she well renowned for her beauty, but she acts as Izumi's personal bodyguard at times.
3) Rent A Girlfriend
Rent A Girlfriend is very similar to Love Is War in the sense that the main protagonist literally cannot confess. Fans have been really unsatisfied with how long it's been taking Kazuya to confess how he feels to Chizuru. Take out the dissatisfaction and that is pretty much Love Is War right there. On a serious note, Rent A Girlfriend has its comedic moments just like Love Is War and features a developing love story that is yet to conclude.
2) Horimiya
In terms of pure romance, this one is one of the best. Kaguya and Miyuki play lots of games and dance around the subject of romance a lot, but with Hori and Miyamura it's the opposite. If you ever felt like Love Is War got a little repetitive and found yourself screaming "just confess already!" at your screen, then you'll enjoy this one.
1) Oshi no Ko
While not directly similar, Oshi no Ko is written by the same mangaka that wrote Love Is War, Aka Akasaka. Despite the stories being vastly different, you can still find similarities between the two due to Aka's writing style. While Oshi no Ko has a very in-depth plot and doesn't revolve entirely around romance, the series has its share of romance.
Conclusion
There's a few more romcoms for you to check out if you liked Love Is War! Let us know your favourite in the comments below!
While you're here, check out our other posts at LAN. We cover everything anime related and are always doing our best to bring you the latest news and episode reviews! Today our recommendations are: 16bit Sensation: Another Layer Unveils Teaser Visual & Main Cast Members, My Instant Death Ability is So Overpowered Reveals Teaser PV & Release Date and Top 10 Most Iconic Anime Outfits: Making A Fashionable Statement.
on bbc news
on hindi news
on the news today
on channel 7 news
ôrf news
campo grande news ônibus
ôpera news
campo grande news greve de ônibus
l1 news horário dos ônibus
l1 news ônibus
lago azul news ônibus
news österreich
news österreich heute
news österreich aktuell
news öffentlicher dienst
news österreich corona
news öl
news österreich orf
news ö3
news österreich heute aktuell
news österreich sport
ö24 news
ölpreis news
öbb news
ösv news
österreich news krone
övp news
özil news
öffentlicher dienst news 2023
österreich promi news